Meeting organized by Pack-Media Srl in collaboration with Conai. Appointment on 4 May 2022, in Hall 5 at IPACK-IMA, from 11.30 to 13.00 The
PACKAGING SPEAKS GREEN international Forum - scheduled from 3 to 6 May 2022 in conjunction with IPACK-IMA (processing & packaging technologies) and GreenPlast (plastics and rubber) - is dedicated to the development of a culture of sustainability and economy circulate in the packaging sector.
Panels, debates and case histories, opinion leaders, industry stakeholders and institutional speakers will characterize the 2022 edition of the Forum, which aims to provide new tools and methods for the design, use, recycling and reuse of sustainable packaging.
The event Circular economy between design and recycling - organized by Pack-Media Srl in collaboration with CONAI - fits fully into this context, confirming the primary objective of the Forum and highlighting the proactive role of the Conai System in the ecological transition of our country.
Below is the program of the meeting, moderated by the director of ItaliaImballaggio, Stefano Lavorini.
• Luca Ruini (CONAI President) will open the proceedings, summarizing the results obtained by the Consortium, the result of the many activities carried out in the institutional and industrial fields.
• The evolution of packaging design over the last 25 years and future prospects will be the subject of the intervention of Francesco Zurlo (Full Professor and Dean of the Design School of the Milan Polytechnic).
• As promoters of change, the consortia of the CONAI System will take turns on the stage, with data, testimonies and future projections:
- Ricrea
- Cial
- Comieco
- Rilegno
- Corepla
- Biorepack
- Coreve
• At the end of the work, the presentation of the Materials Matter project, a workshop organized by the Polytechnic School of Design together with POLI.design and CONAI.
Luca Ruini and Mario de Liguori (Professor of Product design at the Politecnico) will report on the state of the art and the contents of the educational path that led students to generate design ideas capable of embodying values and messages while respecting resources of our Planet.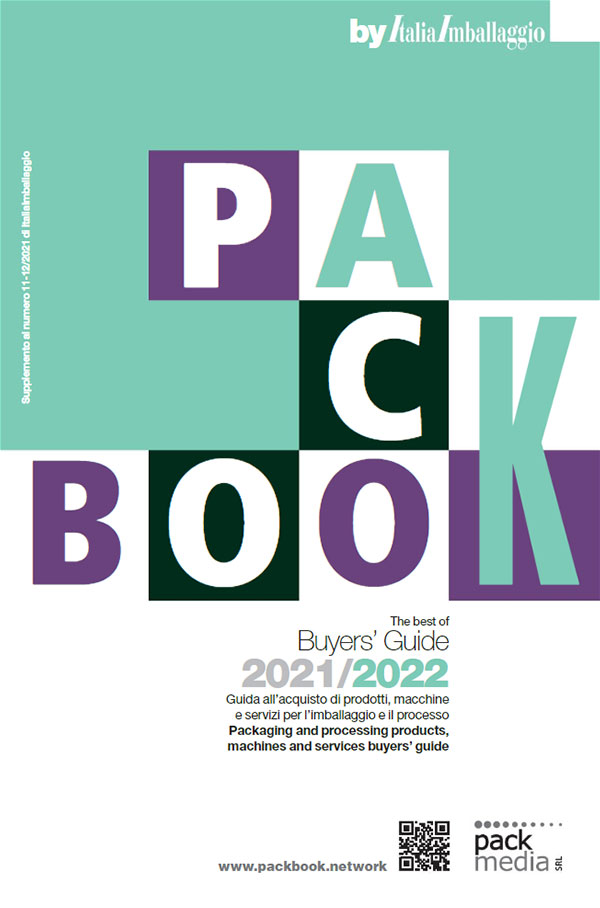 Find out more information about the companies mentioned in this article and published in the Buyers' Guide - PackBook by ItaliaImballaggio
CONAI (National packaging consortium)