Menichetti has been producing organic glues, both jelly and in dried powder, for box factories, papermaking and bookbinding firms since 1950: faithful to the principles of sustainability before its time, it offers its experience to the modern packaging industry and, it goes without saying, the circular economy.
The spirit of Menichetti Glues, still today a family-run company, has been green since its foundation, officially recognised as a Green Hero by the Kyoto Club which, in 2023, awarded the company this very prestigious title dedicated to those who are concretely committed to making sustainability the driving force of business projects, with the aim of safeguarding the future of the planet and its inhabitants.
The origins and evolution of a journey
It was in the 1950s, therefore, when Vincenzo Menichetti, head of the family company that has today reached the fourth generation, founded in the countryside of Fucecchio (Florence), a small company that produced glue using tannery by-products, giving rise, unknowingly, to what today is defined as the circular economy.
Starting from here, the Tuscany-based company has written a good part of packaging history, from the "boxes" of the origins until becoming market leader in the protein glues sector, the first in Italy, and also then in Europe. And if, in the beginning, their use was to glue simple boxes for shoes, board games or puzzles, with the evolution of the market the glues themselves, invisible yet indispensable, have taken on a leading role in the gluing of high-end packages intended, for example, to contain wines, champagne, chocolate, perfumes, cosmetics…
Recyclable and biodegradable glues. Without ever betraying its green enterprise DNA, the Menichetti team has developed a glue that you can't see, but which binds the paper and cardboard of rigid boxes. Today, in fact, it's the only company in the sector to be included in the European Circular Economy Stakeholder Platform which includes innovative companies and products characterised by their drive toward sustainability. We all know that the coated box today is no longer just a container: it's a taster of the product inside, a tangible message not only of the contents but also of whoever creates it or sells it, becoming the means of communication of the objectives and commitment of a brand on various fronts, including that of sustainability.
To produce protein-based glue, Menichetti reuses and recycles "waste" from the food and pharmaceutical sectors and the leather industry, creating a totally ecological and biodegradable product and giving waste materials a second life, thereby preventing them from ending up in a landfill. Menichetti's approach is a perfect example of the circular economy because its glue derives from and is composed solely of 100% natural materials, making the packaging produced by its customers completely and authentically eco-friendly.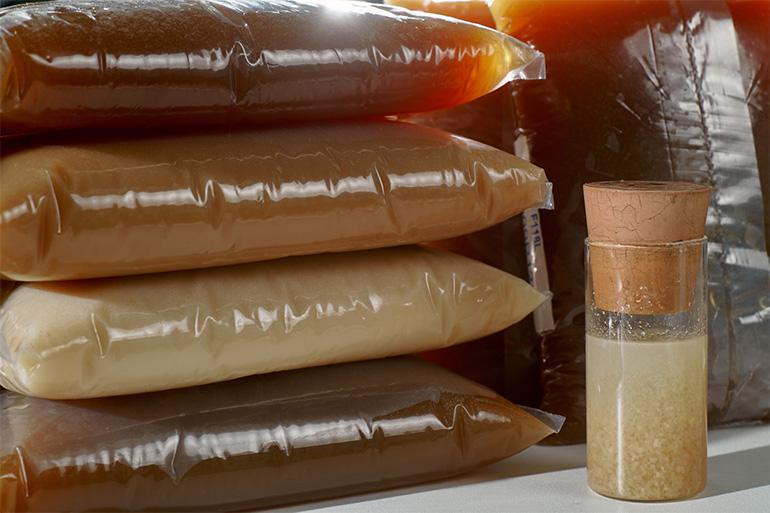 Read more in "Facts and data"