Fortinet takes stock with the 2022 edition of its Global Report on Operational Technology and cybersecurity.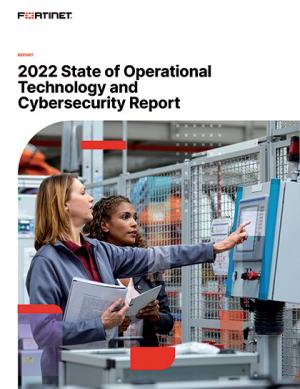 The document highlights how the increasing digitization of industrial environments poses serious risks to the economic and social system, especially if, as is often the case, adequate cybersecurity strategies are not put in place to protect OT systems.
According to the survey, only 13% of respondents have centralized visibility of all OT activities, while a meager 52%, monitor them from a SOC, the security operations center.
This, despite the fact that 97% of the sample, consider it a strategic factor in mitigating overall cybersecurity risk. But the disturbing finding, which should prompt an immediate cybersecurity strategy, is that as many as 93% of OT organizations have experienced an intrusion in the past 12 months, with 78% going as high as 3.
The consequences are slowing or halting operations for 50% of intrusion victims, which can be avoided with a security posture above level 4 and an overall strategy that allows for a centralized view of OT activities, reducing risk and protecting productivity and business, whether enterprise or utility.
Details on the report, available online at www.fortinet.com
Read more in "Facts and data"