Awaiting the final data soon to be published in Imballaggio in Cifre, the Istituto Italiano Imballaggio provides first synthetic hypotheses on the 2021 trend of the Italian packaging sector, in relation to turnover, production, exports, imports and apparent use.
Barbara Iascone 
Istituto Italiano Imballaggio
The final figures for the year 2020 had shown us a sector in full health, which had coped well with the difficult time the world economy was going through. In fact, the Italian packaging industry had managed to contain its losses in an egregious manner, recording just -1.6 percent compared to the previous year for production expressed in tons, settling around 16,642 t/000.
Even in relation to turnover, the decline had been significantly less than that recorded by the Italian manufacturing industry as a whole: in fact, the packaging sector had recorded -2.1 percent, reaching 33 billion euros.
Based on the first preliminary data, assumptions for 2021 speak of a recovery in the sector with a positive trend. Production expressed in tons is expected to increase by 1.5 percent, exceeding 16,800 t/000. Supporting production will undoubtedly be exports, which register a trend rate of +5.7 percent. But imports will also show brisk growth, with an increase rate of +1.9%. Apparent utilization, which does not take into account any movements in inventories, is expected to register +3.4 percent growth, thus also going to support production.
Balance of the packaging sector in Italy: hypothesis 2021.
|   | 2019 | 2020 | Δ 20/19 | 2021 | Δ 21/20 |
| --- | --- | --- | --- | --- | --- |
| Turnover MLN/€ | 33,976 | 33,256 | -2.10% | 33,588 | 1.00% |
| Production t/000 | 16,906 | 16,642 | -1.60% | 16,891 | 1.50% |
| Exports (t/000) | 2,922 | 2,842 | -2.70% | 3,004 | 5.70% |
| Imports (t/000) | 2,139 | 2,088 | -2.40% | 25,452 | 1.90% |
| Apparent use (t/000) | 16,124 | 15,888 | -1.50% | 16,433 | 3.40% |
Source: Data processing from Imballaggio in cifre, ed. 2021.
Sectors of use trends
Driving the recovery is the confirmation of positive trends in some sectors closely related to packaging.
The food sector will be supported not only by the confirmation of the positive trend in both vegetable and animal packaged canned goods (canned meat, tuna, etc.) but also by the recovery, albeit gradual, of the Ho.Re.Ca world, which began in 2021 and is expected to continue in 2022. The good trend development of other FMCG sectors will also help the packaging world to regain a positive trend: think of the cosmetics sector, which has returned to attractive levels after the negative trend of 2020.
Empty packaging exports are also trending positively, and European countries will always be our best partners in both inbound and outbound trade, with Germany and France leading the way.
As for the quotations of raw materials used to produce packaging, in 2021 they are all on the rise, with surges in the last two months of the year. This phenomenon affected all materials, except for cellulose, whose price increases were significantly lower. The differences between the average trend rates of 2021 versus 2020 are very marked: for some plastic polymers we are even talking about more than 90 percent, like styrene butadiene acrylonitrile (ABS) for press molding.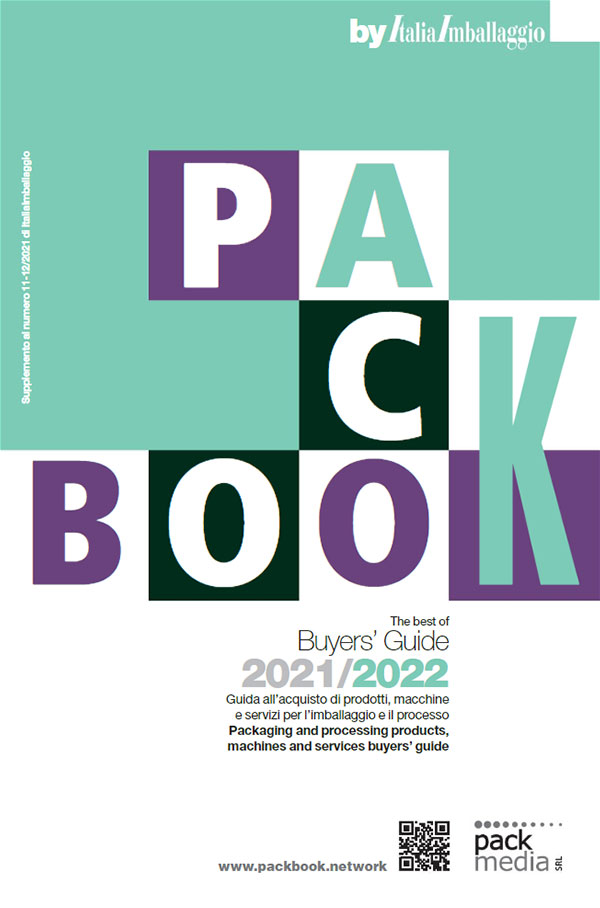 Find out more information about the companies mentioned in this article and published in the Buyers' Guide - PackBook by ItaliaImballaggio
Istituto Italiano Imballaggio
Read more in "Facts and data"