With the recent acquisition of Burt Rigid Box (Oneonta, NY) and of Taylor Box Company (Warren, RI), the Pusterla Group exports its values and expertise in secondary packaging across the Ocean.
The Pusterla Group, owned by the Meana family since 1922, has been producing high quality packaging for over 140 years, becoming a point of reference in the international luxury market.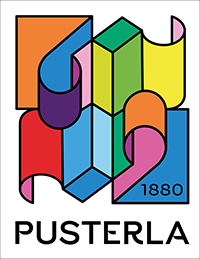 «Our expansion into the United States is in line with the strategy aimed at reinforcing our positioning in the high-end markets. Following the clientele at regional level is a way to promote our commitment to an increasingly sustainable production» affirms Roberto Marini, CEO of Pusterla.
«The addition into our Group of two thriving American companies known for their quality, innovative solutions and production experience will allow us to manage the market on a truly global scale».
At the service of customers in the perfumery, cosmetics and entertainment markets, Burt has been a leading supplier of customised rigid boxes for high-end and luxury markets since its establishment in 1886, while Taylor Box, founded in 1885, offers a forward-looking approach to packaging with best-in-class rigid boxes for wine and alcoholic drinks and the e-commerce of luxury products.
As a result of the merger between Burt and Taylor Box (necessary for entering to form part of the Group), Laura Brodie, President and co-owner of Burt, will become the major non-family shareholder of Pusterla 1880 and will hold the office of President of the Group's north American operations.
Read more in "Facts and data"