Production quality, innovation, but above all a dynamic and cohesive team that every day with professionalism and enthusiasm strives to give qualified support to the customer. Welcomed to the Wittenstein Italia booth at SPS, we spoke at length with the CEO, Biagio Frontuto, who explained how adopting responsible behavior is a key lever for growth. Edoardo Pizzolato, Area Manager&Engineering for Emilia Romagna, on the other hand, identified the peculiarities that link Wittenstein to the world of packaging.
Milena Bernardi, Luciana Guidotti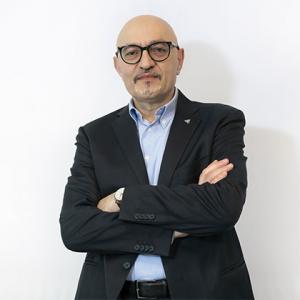 It has been on the Italian market for more than 20 years, has about 60 employees and in 2021 made as many as 47 of the more than 450 million euros generated by the group. Wittenstein Italia is one of the 20 direct subsidiaries of Wittenstein SE, a European company with headquarters north of Stuttgart, which operates in the field of precision automation with 60 locations distributed in 45 countries.
The group's six divisions develop and market low-backlash gearboxes, actuators, servo drives, linear rack-and-pinion systems, micromotors, components for nanotechnology and Industry 4.0, and highly customized cutting-edge solutions.
But more than the excellent balance sheet figures, Biagio Frontuto - CEO of Wittenstein Italia - seems to focus on the values that distinguish the company, first and foremost the importance of the human factor (employees, collaborators and customers) because «entrepreneurial success is achieved by first and foremost building quality, ethical and transparent relationships». According to the CEO, prioritizing the centrality of people does not mean putting profit on the back burner, but highlighting how adopting ethically and socially responsible behavior is now the necessary condition for the solid and lasting growth of a business.
Customer involvement
One of Wittenstein's hallmarks concerns meticulous customer care: «I consider this a real strength of ours», Frontuto explains. «Even 30 years ago I realized that we had to be different from others. For the product we had, which was very expensive, I wondered what added value we could offer the customer. What are the others not doing? ... And what would I want if I were the customer? The answer I gave myself can be summed up in one word: emotion. Exciting the customer means making them feel at home, meeting their demands in a very short time, bringing them answers and solutions, keeping promises without generating false expectations. In practice, once the offer is sent, the real work of support begins for us, accompanying the path to final delivery and beyond».
The approach is a winning one, so much so that Wittenstein Italia, a combination of German technology and Italian values, has over time built a loyal customer base with a high degree of satisfaction: «Making the customer unique, knowing how to listen with attention and interest means developing an empathetic approach», adds the CEO, betraying in turn a visible emotion, «and, in this sense, it is essential to have a helpful, courteous and prepared staff that knows how to handle every request by providing a proactive and timely service, which in addition to building the loyalty of historical customers, opens the way to new prospects».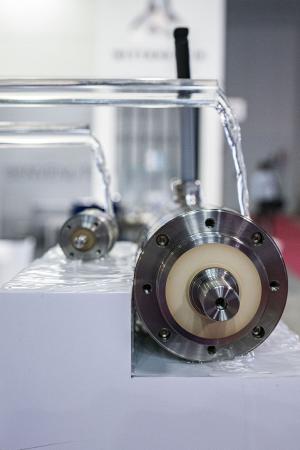 Teaming up in harmony
With the same attention, the company looks at its employees, whom it considers competent professionals, but above all "people." After all, Wittenstein Italy has always stated it: its real strength is its team.
In addition to a variety of training activities, the company promotes team-building events to take stock of new products, produce insights, and clarify strategies for the future. «It's always nice to observe colleagues in a different guise, natural and relaxed, without fear of being judged, and, then again, these are key activities for building a team, as well as increasing a sense of belonging to the company».
Another intriguing aspect relates to the idea of hierarchy: «I consider everyone on an equal level - the CEO confirms - and I am interested in the opinion of every employee, regardless of role, also because I believe that the manager is first and foremost a worker, co-responsible with the other workers».
The importance of training is also confirmed by the numbers: together with R&D, it occupies 12 percent of employees and absorbs 10 percent of annual turnover.
Innovators are born so
For more than 20 years, Wittenstein Italy has been investing more than 10 percent of its profits in innovation, understood as product development, digitalization, and sustainability. In the Innovation Factory, an 18-thousand-square-meter center of excellence established in 2014 next to the headquarters in Germany, all R&D activity is carried out, integrating mechanics, electronics, sensors and software to explore new application scenarios.
The role of innovation in supporting growth is confirmed by the volume of business, which increased by 40 percent in 2021: «It was not a "simple" physiological growth, but a consequence of investments thanks to which we gained further share in the domestic market, now between 20 and 25 percent. Assuming, then, that we are not interested in quick profits, I believe there are all the conditions for further growth».
Over the past few years, the group has invested a total of more than 100 million euros in new machinery, technology, and specialized personnel, which has enabled it to increase the production capacity of gearboxes and components from 280 thousand to 500 thousand units annually.
«The true challenge for the future is to anticipate the needs of an increasingly demanding and frenetic market, which is constantly changing and tends to produce more and more in the face of cost reduction. And that is why, from a technological point of view, in collaboration with the parent company, we have major development projects underway that will materialize in a few years, enabling us to make a further leap in quality over the competition, both relationally and with regard to the product».
Planning ahead to cope with the shortages
The problem is well known: there is a (severe) shortage of materials, and experts say it is currently difficult to set a date for breaking the deadlock.
In times of shortage such as we are experiencing, it is important to be able to count on a partner who can guarantee quick delivery times.
Exemplary in this regard is the attitude of Wittenstein Italy, as its CEO, Biagio Frontuto, tells us: «We had already heard about the problem a year and a half ago; so, ahead of schedule, we took action to massively increase orders for steel and components. This 'rescue' operation now allows us to guarantee a competitive delivery time. Anyway it is a real pity to see that some suppliers are engaging in speculative maneuvers, holding material in containers while waiting for prices to rise further».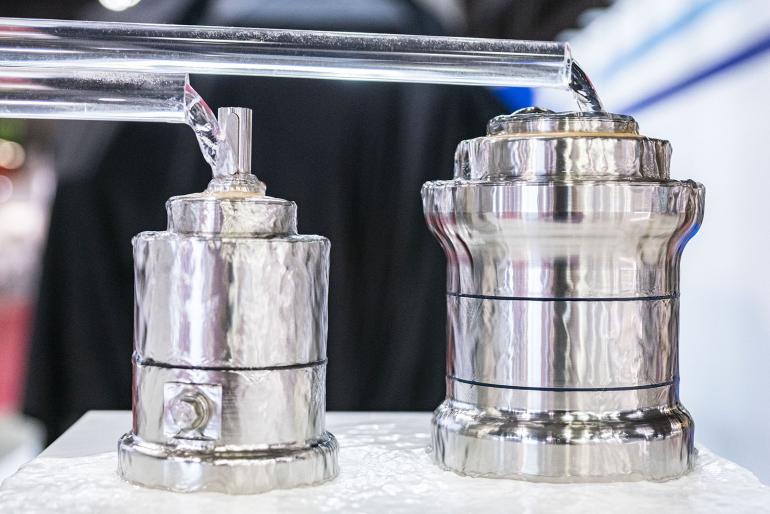 Objective Mechatronics
Mention of the "speed" of the market, Wittenstein's service attitude and responsiveness on the part of an automation supplier, is also made by Edoardo Pizzolato, Area Manager & Engineering for Emilia Romagna, a region that traditionally offers a privileged observatory on the dynamics of the packaging machinery sector.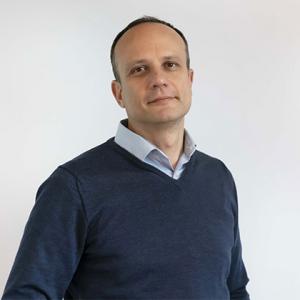 «We provide a very wide range of products, intended for a variety of application sectors, and it is the characteristics of precision, high dynamics and reliability that reward us, particularly in packaging, a sector that is worth 30 percent of our entire turnover. With our state-of-the-art mechanical and mechatronic solutions, we are moving with determination to serve all areas of packaging, offering ourselves as a partner even to machine builders who, perhaps, are facing advanced automation issues for the first time. This will help us grow further, gaining more market share in the coming years in both traditional and more innovative applications».
Wittenstein's list of solutions is decidedly weighty.
«We are talking, for example, about very compact and corrosion-resistant servo drives or Hygienic Design gearboxes, totally made of stainless steel and with electrochemical polishing of the surface, which guarantee the highest levels of hygiene on systems that have to be frequently cleaned with aggressive detergents or corrosive disinfectants as, for example, happens on food, pharmaceutical or chemical packaging lines.Thanks to our drives with integrated web server -  Pizzolato points out - we ensure maximum connectivity and the ability to access individual dosing stations. This allows optimization or service interventions».
Among the innovations appreciated in the packaging sector, we find the cyber® dynamic system, consisting of an integrated 40 mm motor and special drive housing.
«This is an ultra-compact unit suitable for extremely limited mounting space, which has decentralized control intelligence for implementing an autonomous positioning function and is, therefore, perfectly integrable where there is a need to effectively relieve the machine's communication infrastructure and controls».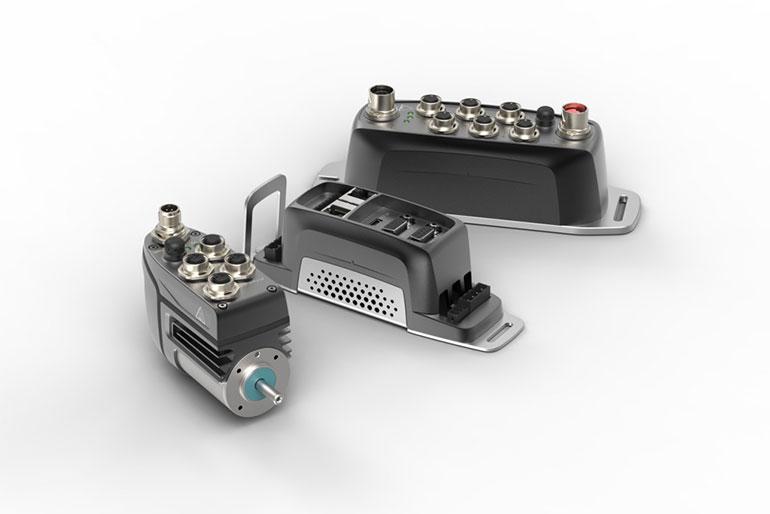 Finally, Pizzolato recalls the complete range of gearboxes and actuators specifically for robots, systems these often highly integrated and complementary to packaging lines: «Almost always unique robots, with two, three or four axes, that must integrate perfectly with handling and sorting systems and that represent a portfolio of high-performance solutions, the result of many years of engineering experience and specific expertise in simulation and innovative software».
What assures the customer optimal sizing, both from a technical point of view and from the point of view of convenience, even for multi-axis motion profiles with high dynamics, is the ability to lean on know-how gained from many areas and years of experience.
«Which - the manager concludes - makes it possible to achieve very high dynamics with a consequent increase in productivity as well as, thanks to the high reliability of systems specifically designed and sized for these axes, ensure long periods of "maintenance free" operation and prevent costly downtime. Also of note, an increasingly topical issue, are the significant energy savings».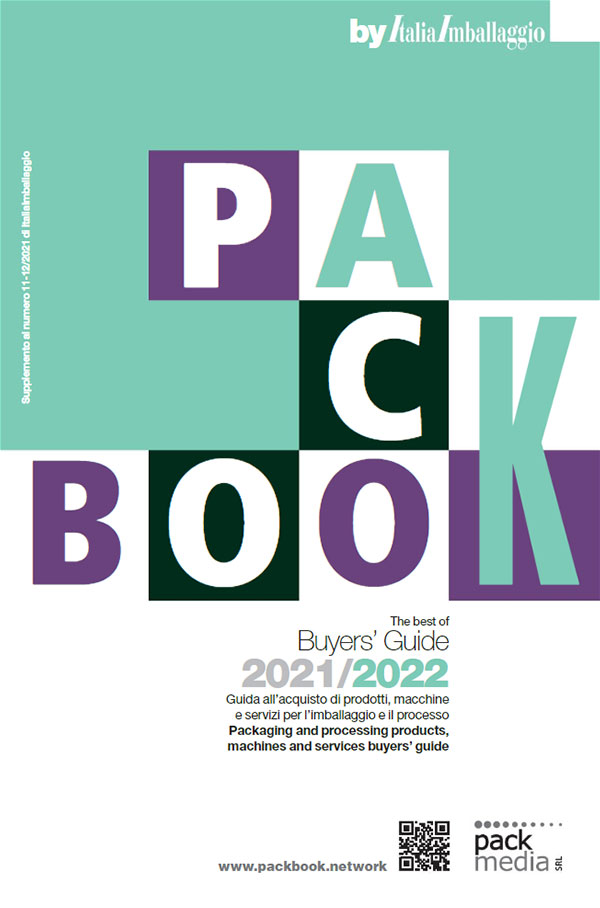 Find out more information about the companies mentioned in this article and published in the Buyers' Guide - PackBook by ItaliaImballaggio
Read more in "Facts and data"