New developments for the Novacote and Coiminks range at PLAST 2023.
With the Novacote and Coiminks ranges developed by the company's R&D area, COIM offers a "3-in-1" solution to flexible packaging producers, that is, adhesives, coatings and inks; the portfolio of products for paper converting is expanding, making COIM one of the most complete operators in the world.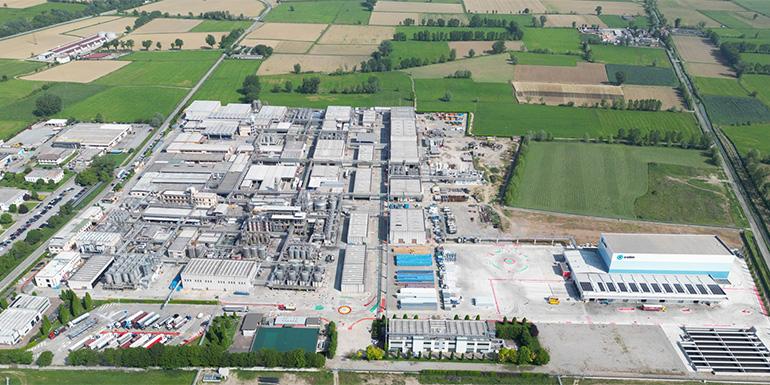 Sustainability in the approach and in the product, without forgetting certifications. Environmental sustainability, an absolute priority for COIM, is becoming a reality in the packaging sector according to four main trajectories; specifically, the development of mono-material plastic solutions, the offer of compostable solutions, the regulatory compliance of products and non-plastic mono-materials.
Looking at plastic mono-material, for example, in collaboration with Ceflex, COIM has taken part in a project for the development of mono-material packaging made of recycled PP, while with Recyclass, certification of adhesives suitable for mechanical recycling is in progress.
Again on the adhesives front, in particular compostables, COIM proposes the Solvent-Based NOVACOTE® NE 810 S + CE 510, tested according to the EN 13432 standard and OK Compost Industrial certified, according to TUV Austria, Seedling and BPI standards. OK Compost Industrial TUV Austria certification was obtained and renewed for the CoLam FX ink series by COIMINKS, which allows paper converters that use certified compostable substrates and components with ink within the maximum limit of application indicated on the relative certificate, to produce compostable packaging materials.
With regards to regulatory compliance, moreover, COIM has developed a new portfolio of solventless and solvent-based solutions for food and pharma packaging production.
Finally, information on non-plastic mono-material packaging. For paper packaging, the company offers a wide range of products with primer, OPV, heat-seal coating and humidity and grease barrier properties making it possible to obtain various combinations aimed at further improving performance in terms of optics, sealability and barrier. For packaging in aluminium foil, thanks to the integration of high molecular weight PES in production, COIM offers an innovative series of heat-seal PVC/styrene-free coatings, taking a great step forward in terms of safety ad regulatory compliance for contact with foods.