The collaboration between Luxoro and the Kurz Group has given rise to decoration solutions based on the best "Life Cycle Thinking", developed with full respect for people and the environment.
Luxoro is the exclusive partner in Italy of the Kurz Group, the German global leader in the production of equipment and technologies for heat-printing, cold printing and digital metallisation, and which has always been characterized by its strong environmental commitment, making it an integral part of the production process and its corporate vision.
Whether relating to decorating packaging for food, non-food and fashion goods, labels or editorial products, but also the development of optical solutions for safety and tactile sensors for touch screens, Kurz technology is the best way to make the image of a brand unique and prestigious, in any context.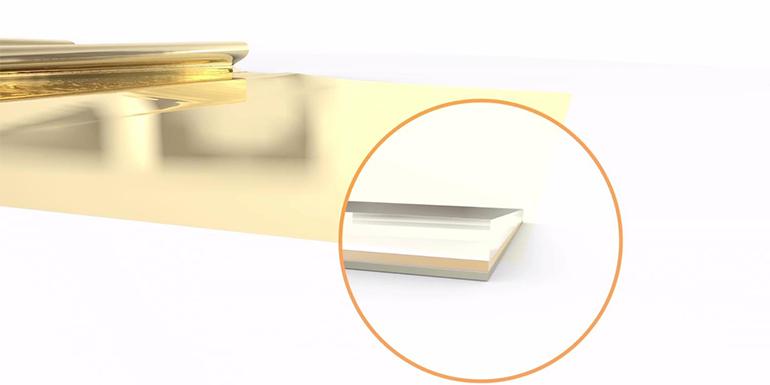 When sustainability becomes a style. Much of the Kurz Group's core business is entirely sustainable: from the production of transfer products to the embellishment of the single product, every action performed by the Group is the result of years of experience, research and innovation in the environmental field and beyond.
Specifically, Kurz's printing technologies are recognized both for their exceptional quality and efficiency and for the high level of recyclability. Kurz products are not laminates, metallised paper or laminated cardboard products: they are transfer products. It would be wrong to talk of already-treated substrates which are therefore immutable in their composition. What we have, instead, are processes involving multiple layers which are applied directly onto the final substrate: a fundamental design aspect explaining the recyclable/compostable nature of Kurz's products and its environmental commitment.
The green essence of certified products. It's surprising to know that the thickness of the layer of aluminium deposited on any final surface, producing a "wow" effect, is 6000 times less than that of a hair. Kurz products affirm their green credentials thanks to this extraordinary characteristic; such a limited presence of aluminium, in fact, does not affect the disposal system for the products or their recyclability, without forgetting that they are compostable products on the basis of recognized certifications.
The DIN Certco certificate, for example, certifies that, on the basis of DIN EN 13432, the transfer products are safe, compostable additives, as they do not influence the composting of the substrate, nor do they have any adverse effect on the growth of plants once the pack or the final product returns to being "compost" for the environment.
A virtuous recycling chain, also for PET. Whether we are talking about effects for heat-printing, cold-printing or digital metallisation, it's important to remember that no PET transfer is carried out on the final product: once printing is finished, the used PET is discarded and included in the disposal cycle for industrial waste and can be reused as a secondary fuel in an energy recovery plant.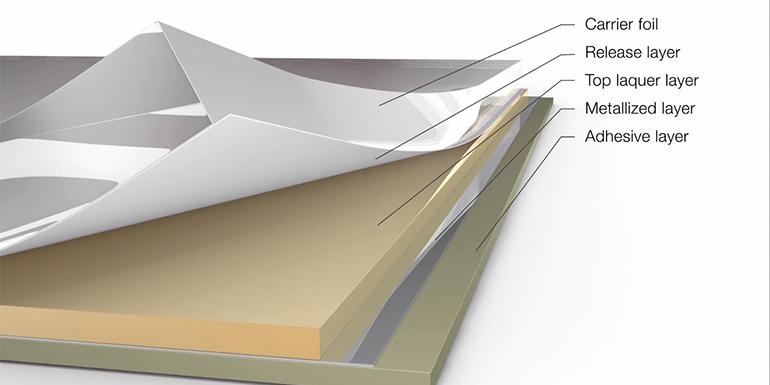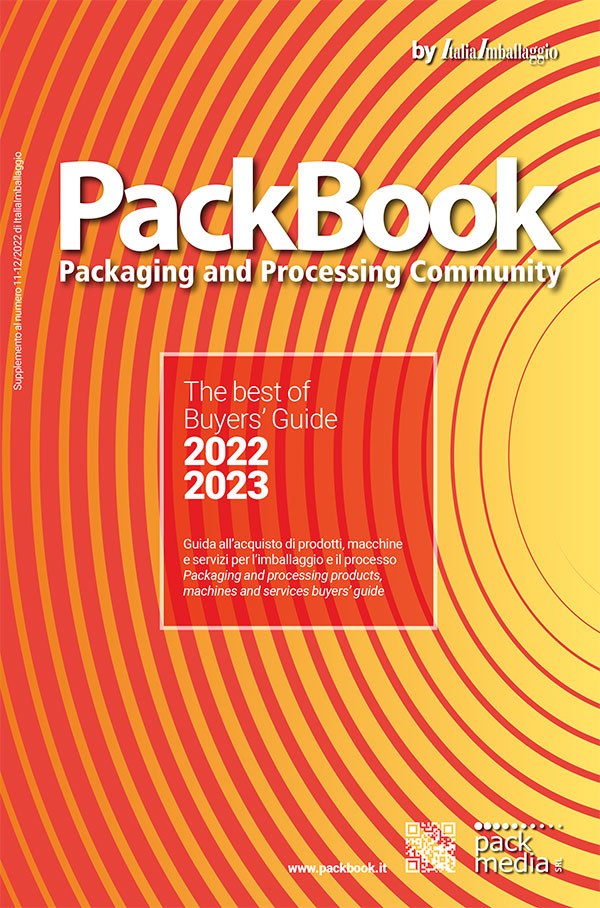 Find out more information about the companies mentioned in this article and published in the Buyers' Guide - PackBook by ItaliaImballaggio