The new solvent and activated carbon recovery plant is an important investment for a company that has never stopped innovating and growing since 1969.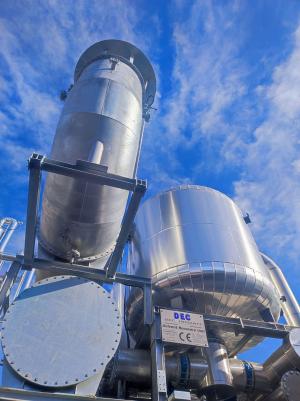 28 October 2023 is a day to remember for Laminati Cavanna. After months of work in the construction site, the new solvent and activated carbon recovery and regeneration plant was, in fact, officially opened, making Laminati Cavanna a flagship of Italian industry also on the environmental sustainability front. The new plant captures and treats VOC emissions, recuperating solvents according to efficiency criteria that allow for reuse in the production process, reducing costs and environmental impact in a virtuous circle typical of the circular economy.
During the morning, in the presence of the Authorities, suppliers and colleagues, Carlo Fornaroli, C.E.O. of Laminati Cavanna and Andrea Formigoni of DEC IMPIANTI S.p.A. presented the new plant in detail, offering an overview of the further progression of the company in the already solid path undertaken on the sustainability front.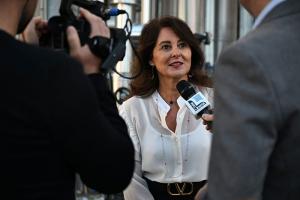 «I'm very proud of this significant investment and of how we've managed these 5 months of construction » the President, Anna Paola Cavanna, began. «The opening ceremony was a party, a moment of sharing, in which Institutions, Associations, Universities and important international operators in the sector met together, united by the desire to look to the future and to discuss industrial solutions that make it possible to find the right balance between costs and sustainability, between growth and a reduction in environmental impact. We at Laminati Cavanna are fully committed, with a great desire to grow and remain protagonists in the flexible packaging sector; this is why we decided to bring together leading Italian paper converters, machine constructors, adhesive suppliers, journalists in the sector and, most of all, local Institutions, category Associations and the Cattolica University, to share a milestone for our company. With this authentic circular economy investment, we have aimed to look towards the future and reinforce our project of remaining a point of reference for the flexible packaging market in which we have been operating since 1969. A thank-you to all those who have participated in our opening ceremony! ».
The following representatives of local Institutions were present: the Mayor of Calendasco, Filippo Zangrandi, the Mayor of Piacenza, Katia Tarasconi, the Mayor of Sarmato, Claudia Ferrari representing also the Province of Piacenza, the deputy Vice President of the Chamber of Commerce of Emilia, Filippo Cella, the Director of the Piacenza site of the Cattolica University, Angelo Manfredini, the Vice President of Federmanager Piacenza, Massimo Ratti, the Provincial Conference of Masters of Works, Emilio Marani and the Credit Office Manager of the Banca di Piacenza, Lodovico Mazzoni.
The following representatives of category Associations were present: the President of CONFAPI INDUSTRIA PIACENZA, Giacomo Ponginibbi, the president of UCIMA, Riccardo Cavanna, the director of GIFLEX (Gruppo Imballaggio Flessibile), Italo Vailati, the director of ACIMGA (Confindustria), Enrico Barboglio, the Vice President of ATIF (Associazione Tecnica Italiana per la Flessografia), Sante Conselvan, also President of FTA Europe.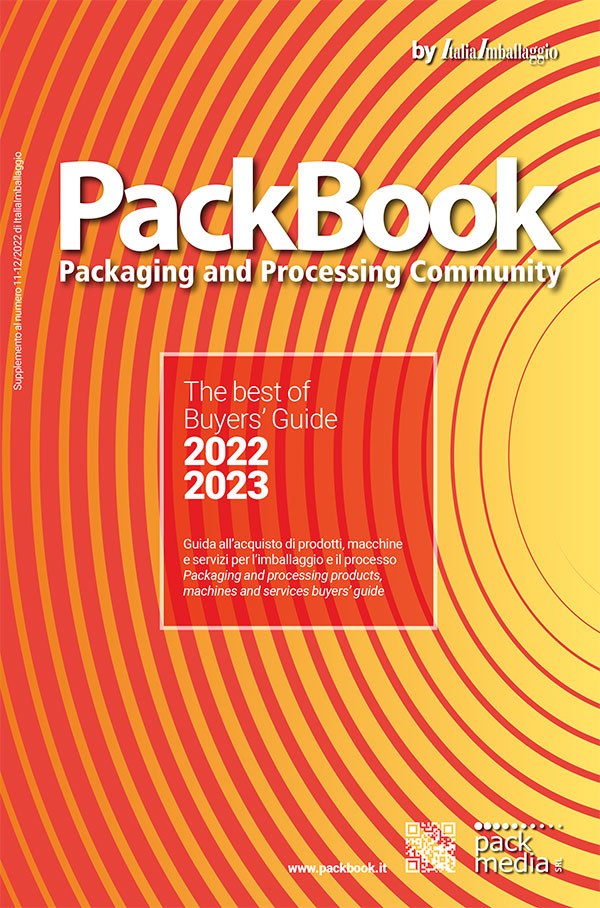 Find out more information about the companies mentioned in this article and published in the Buyers' Guide - PackBook by ItaliaImballaggio