Hall 15, Stand D/10 – E/9 | Click 'n Go, an easy opening system for mascara.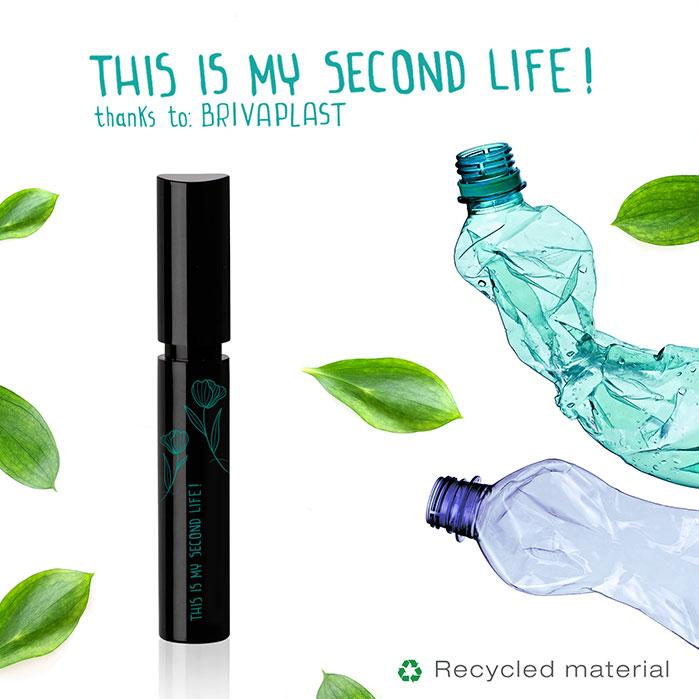 Click 'n Go mascara package is a patented opening system and it is engineered for an easy and fast opening and closing. Click, remove, use and click back: the system helps by lifting and closing the cap with a light pressure, simplifying the removal of the applicator for mascara application. Designed with a slight curve to the top of the cap, it easily accommodates the finger shape.
 
A fast, fun and easy click. A new make-up gesture that improves the traditional opening and closing system and guarantees an airtight closing. By replacing the traditional two-handed screwing of a cap to a bottle with our one-handed "click system", Click 'n Go is also helpful for persons who have impaired physical disabilities.
 
Click 'n Go is now available in a sustainable PCR recycled material version: the mascara bottle is produced with 100% PET PCR which is recycled from water bottles. It provides a nice transparency and can be mixed with master batches to achieve an extensive range of colors. In addition, it is certified for food contact and its use allows for a 50% CO2 saving compared to virgin PET. The cap is produced with 100% ABS PCR, which is recycled from electrical scrap or electrical equipment waste. The CO2 savings is as high as 90% compared to the virgin equivalent.