With Markem-Imaje's CIJ marking system and associated consumable materials, Mebra Plastik Italia is improving the efficiency and sustainability of its processes and reducing costs.
In the last half-century, it has produced 1 million metres of techno-polymer tubes and coils for the passage of medium-low pressure fluids, exporting Made In Italy quality throughout the world. We are talking about Mebra Plastik Italia (global leader in the extrusion market), with which Markem-Imaje has recently collaborated, providing a combination of hardware and software systems for continuous ink-jet (CIJ) marking and relative consumable materials.
Thanks to this collaboration, Mebra Plastik Italia - which exports 40,000 plastic tubes in various versions to 80 countries - has halved its printer fleet, passing from 30 to 15 machines, with a significant reduction in costs and ink consumption.
As Nicola Marchesin, Mebra's IT manager has specified «The partnership with Markem-Imaje is a success, especially in environmental terms, because it helps us reducing waste and energy consumption, optimising production, stocking and deliveries at the same: all key elements for a family-run company which has been committed for some time to environmental protection and to improving its sustainability KPIs».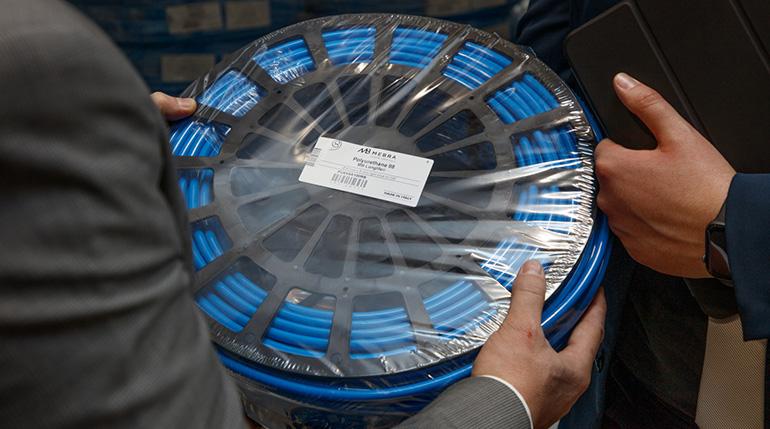 Supply in practice
Besides using as many as 30 ink-jet machines for its production needs, Mebra made little use of automation, with consequent limitations in the optimisation of processes and verification of the quality of marking and coding. Extremely low margins, complex regulations with multiple and diversified variables at international level and a production line that often could not be stopped once it had been started, were additional challenges with a view to overall improvement in production and sustainability. Considered for some time as an international point of reference in marking for the extrusion market, Markem-Imaje identified the solution that could allow Mebra not only to half the number of printers for the same level of production, but also to automate the marking operations, bring the error rate to zero and reduce the use of consumables, introducing, at the same time, the management of quality control, tracking and the fight against the counterfeiting of products.
Mebra has installed the 9450 EC continuous ink-jet printer, designed specifically for the extrusion industry and able to print high-quality codes also on tubes of just 1.1 mm in diameter, for as much as 3.000 km of cable without needing to clean the print head. MI has also replaced the inks used so far with a unique multi-use silver ink, eliminating waste due to the use of consumables of different colours. This ink adheres, in fact, to any substrate and guarantees the same contrast and the same readability on light, as well as dark, surfaces.
Markem-Imaje has also integrated the CoLOS® Packaging Intelligence software suite with the production line and with Mebra's ERP systems, to digitalise, automate and verify the production processes, providing data and information that is able to optimise productivity and other key KPIs, starting from sustainability.
In synergy with Mebra's MES software system, CoLOS® automatically guarantees the printing of the right code on the right tube. This leads, ultimately, to an increase in overall efficiency, with a reduction in times for equipping the lines and the introduction of new solutions, such as automatic metrics.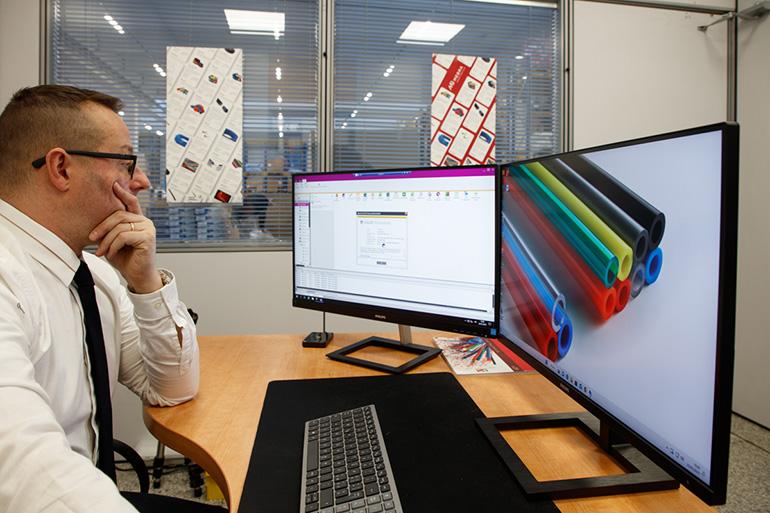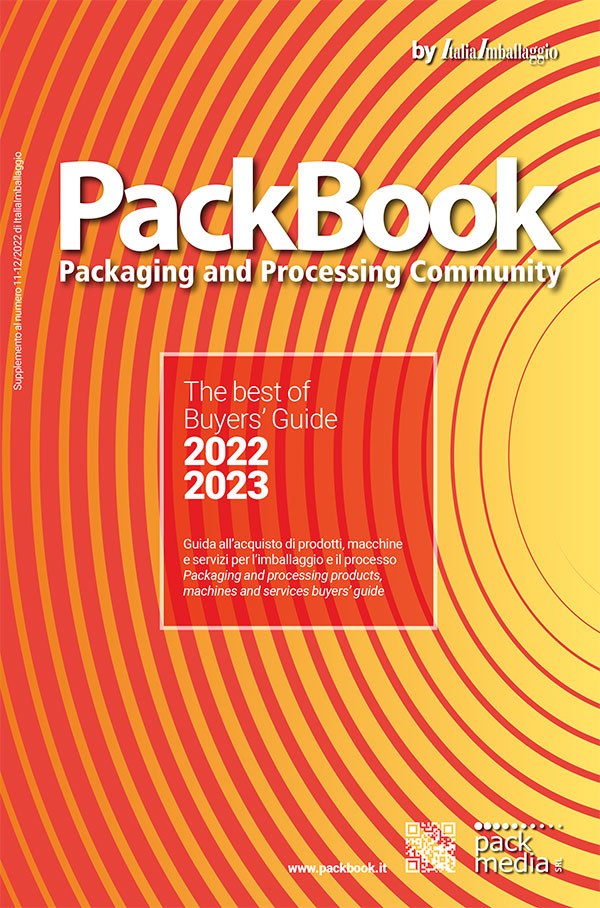 Find out more information about the companies mentioned in this article and published in the Buyers' Guide - PackBook by ItaliaImballaggio