Hall 16 - D22 | Unity 600: the new blister line
Romaco presents to the market the new Romaco Noack Unity 600 blister line, characterised by improved performances, reliability and attention to sustainability. Unity 600's new integrated technology is at the cutting-edge thanks to the monoblock, the innovative transfer module that allows for a significantly higher number of cycles, offering greater flexibility of formats, traceability and energy efficiency. The high-speed 2-channel line is composed of a blister packing machine with roller sealing and a continuous motion cartoning machine able to reach a production of 600 blisters or 350 cartons a minute. The maximum band width is 304 mm, making it possible to process in safety blisters up to 145 mm long and up to 90 mm wide. In addition, for all applications with higher performances, the Romaco range offers the Unity 600 version with three channels and a maximum production of 750 blisters a minute. The technology is intended for the primary packaging of solid products such as tablets, capsules and oblong pills and is also suitable for the production of sustainable packages, such as paper blisters.
Sustainability characteristics
To reduce environmental impact, the plant has been equipped with a monitor that measures not only energy and air consumption, but also the machine's CO2 emissions during the production process. The intelligent stand-by functions permit a reduction of the basic load without impacting negatively on the total efficiency of the plant (OEE). In addition, the components in low carbon emission ASI aluminium and the recycled acrylic glass protection panels make a further positive contribution to the ecological balance, while the insulated heating plates of the blister forming station reduce the dispersion of heat into the primary packaging environment. To further reinforce the concepts of sustainability, the cartoning machine uses the Venturi principle to generate a vacuum in the box and leaflet picking phase, while the blister line is equipped with motors using recovery energy.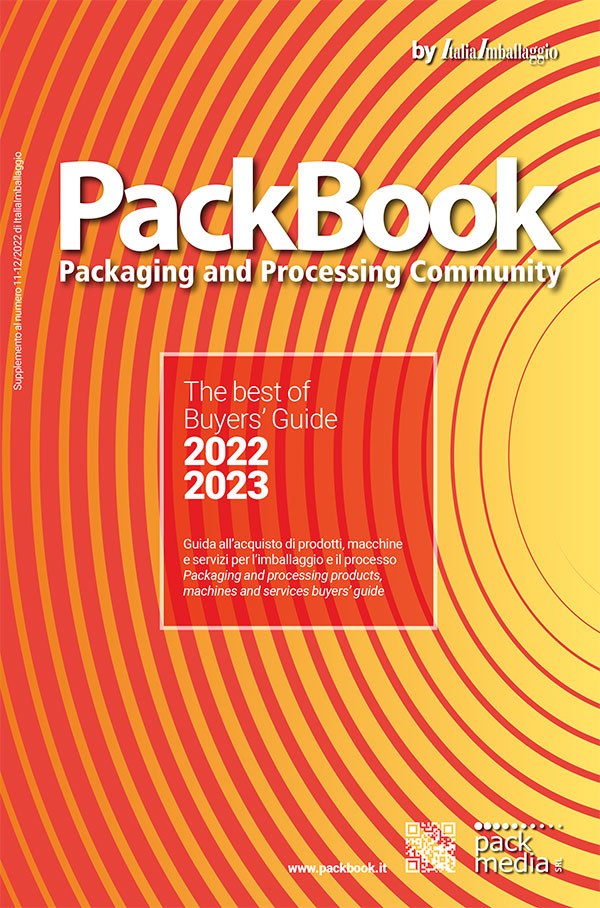 Find out more information about the companies mentioned in this article and published in the Buyers' Guide - PackBook by ItaliaImballaggio