Gourmet and sustainable dishes affordable by all with "Un Rompiscatole in Cucina", the social project promoted by the RICREA Consortium, in which steel packaging is a testimonial of the circular economy and safety.
The social project promoted by the RICREA Consortium (Conai's National Consortium for the Recovery and Recycling of Steel Packaging) with the aim of raising awareness of the unique features of steel packaging, as well as the importance of a correct sorted waste collection, continues with success.
As protagonists of the food market and Italian cuisine, jars, cabs, kegs, cans, buckets, spray cans, crown caps and closures are synonymous with safety: resistant and unbreakable, they preserve the taste and nutritional characteristics of foods without using preservatives, protecting them from the light and external agents. They are friends of the environment par excellence, given that steel is a permanent material, infinitely 100% recyclable. And although they appear to be all the same, these types of packaging continue to innovate and improve: the case of the easy-open can is exemplary, whose weight in 12 years has fallen by 27%. This is a reduction that brings an economic advantage, given that the "CAC (Contributo Ambientale Conai - Conai Environmental Contribution) is calculated in proportion to the weight of the packaging produced.
The taste of the community. RICREA has launched the "Un Rompiscatole in Cucina" initiative precisely to explain to consumers the points of strength of steel packaging and the advantages for the environment of a correct sorted waste collection. Dedicated Facebook and Instagram pages host a community of over 100,000 followers, committed to proposing original recipes in which ingredients preserved in steel packaging are used. Interesting video-recipes are shared on social profiles, with special guests to tackle important questions such as protecting the environment and health. In all the posts, moreover, people are reminded to correctly dispose of steel packaging according to the rules of their Municipality. In addition, every month a "Rompiscatole del mese" is elected, an influencer passionate about cooking who has stood out for the creative use of canned food.
RICREA has been performing its institutional role now for over twenty years, promoting and facilitating the collection and recycling of steel-based packaging.
Among the different tasks of the Consortium, the most important is that of informing citizens about the correct methods to dispose of steel containers and the different ways to recognise this material. In the last few years, thanks to the activities implemented in the field by RICREA, and to the work of all the operators in the recycling supply chain and the commitment of citizens, Italy has achieved excellent results: in 2022 418,091 tonnes of steel-based packaging were sent to recycling, equal to 80.6% of the quantity issued on the market, reaching the European objective for 2030.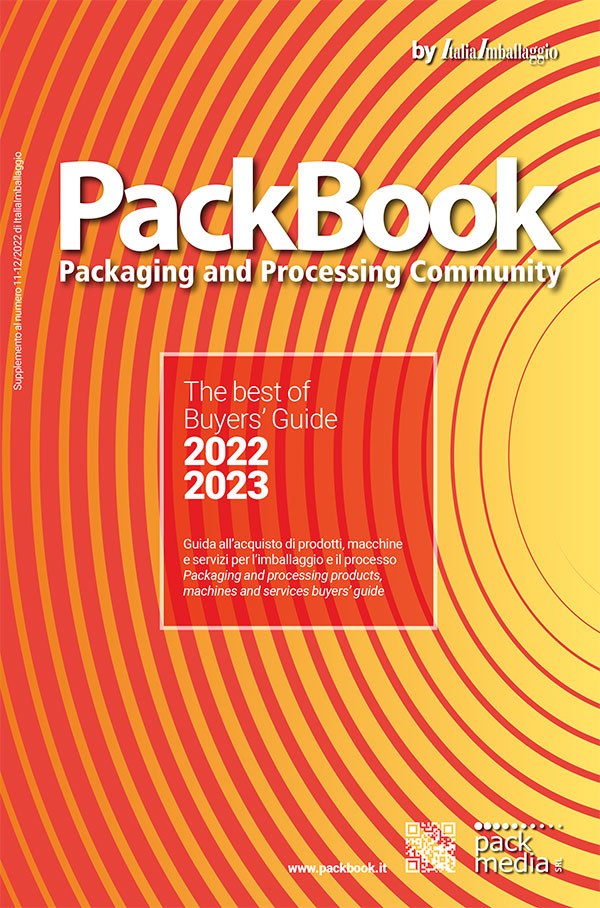 Find out more information about the companies mentioned in this article and published in the Buyers' Guide - PackBook by ItaliaImballaggio