A "stagnant" market situation, a "stable" price trend, "promising" new projects in the direction of improved sustainability. The view of Fabio Deflorian CEO of Sun Chemical Italia.
Stefano Lavorini
"In all circumstances it's important to have faith in work, which provides for our needs, and in courage, which allows us to overcome difficulties".
These sentiments were expressed to me by Fabio Deflorian, CEO of the Sun Chemical Group that operates in Italy, Austria, Saudi Arabia, UAE, Hungary, Romania, the Balkans and Greece, who I had the opportunity of meeting recently.
It seems, in fact, to be his credo, also in these turbulent times, which would challenge even the most tenacious and convinced supporters of the affirmation that "we live in the best of all possible worlds". It's a world in which Sun Chemical, controlled by DIC Corporation, operates as a leader in inks, adhesives for flexible packaging, coatings and additives, pigments, polymers, liquid inks for inkjet printing.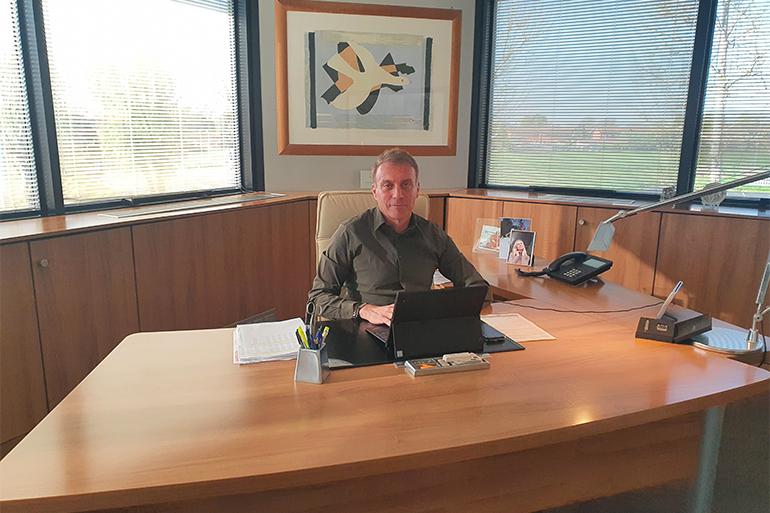 Considering the vast range of your offer, it's natural to ask how the converting industry is fairing and, consequently, the packaging market
In the first two months this year, we recorded a generalised fall in sales in all sectors and in several geographic regions. The first warning signs occurred in September 2022, followed by a false restart in mid-October which continued until the first two weeks of January 2023. Looking forward, I see a distinct change in the future, also because consumers' spending power has been falling due to the increases in energy products, in inflation and in increasing cost of money: this situation will probably ease starting from the middle of the year due to the gradual reduction in the prices of electricity and gas, which will give a bit of relief to families. On the other hand, the shortage of raw materials seems, moreover, to have passed, favoured by a process of concentration of suppliers, who are aiming to increase critical mass. After an initial slight decrease, the prices of the raw materials used in our production sectors have now stabilised.
Given this situation, what is the price trend of your products today?
Starting from the middle of 2021, looking to offset the increases in raw material costs, we managed to increase prices by an average of 40-45% depending on the sectors, a figure which, to be honest, I would never have even imaged in my many years of professional experience in the world of inks. And yet, despite this, to return to the margins of the past, we would need to adjust prices upwards by at least another 10-15 %. Such an adjustment is not at the moment practicable, despite the fact that the market for chemical products, as already said, is moving very differently from the downward trend of plastic films, paper and cardboard, just to give an example. The result is that in 2021, and even more in 2022, our turnover has significantly increased due to the effect of price increases, but EBITDA has drastically decreased, as our financial statements show. We are, therefore, working on rationalising our activities and, in this context, I have decided to close the factory in Vienna, to transfer to Caleppio (Milan) - Sun Chemical's most technologically advanced production unit in the world - the production of water-based, solvent-based and offset inks for the Austrian and Balkan markets, as well as for some other East European regions. Nothing is changing, therefore in those areas, with respect to the sales service and technical assistance in that country, which will continue to operate as it has always done so.
What have you learned from this long and never-ending "emergency situation"?
In general, it has taught us that even saving has a cost. What we have understood is that the various industrial delocalisations made in the last thirty years have certainly generated positive results in terms of economic return, but they have also made the industry in general "vulnerable" to speculation and, therefore, dependent on third parties. Incidentally, I can point out what happened with sea freight, which for the same route saw the price of a container rose from 2,000 - 2,200 dollars to 25,000 dollars. Having understood that it is better to produce certain specialities at home, also if this apparently has a higher cost, there is an inevitable reindustrialization process underway, with the aim of shortening the Supply Chain. In addition, and not of little importance, all industry has learned the need for self-examination, to become more dynamic, flexible and determined. This is leading to generalised growth in know-how and skills essential for remaining in the market.
Sun Chemical has always paid great attention to the question of sustainability, undertaking, for example, to develop and promote low environmental impact solutions. What are the latest developments?
Sun Chemical's approach to sustainability and circular economy questions - based on the "5Rs" Reuse-Reduce-Renew-Recycle-Redesign - guides not only the way in which the company develops, produces and distributes its products, but also the way in which it operates with customers and suppliers. On the other hand, it's the packaging sector which in these last 3-4 years has shown its ability to concretely commit itself in this direction, and innovative and interesting solutions are starting to appear. We have evidence of this in the increase in the sales of our series of compostable inks, but also of water for water-based inks for printing on plastic films, which have arrived at several thousands of tonnes. This is true for to the European continent, the West in general and other areas of the world, albeit to a much lesser extent, which are showing growing attention to the sustainability of packaging. In contrast, at the moment, a number of large countries like India and some nations in the Far East are lagging behind, contributing in this way to a hopelessly negative image of packaging compared to the current expectations of end users. There is, therefore, the concrete will to do things differently, and this will lead to an effective improvement, even if not as much as hoped. Sun Chemical has set itself the goal of exploiting its experience and knowledge in order to transform and renew internally, with the aim of supporting its partners in the development of new sustainable packaging solutions. Our sustainability strategy is focused on how we innovate and optimise product development. Our commitment and our attention in this area are seen in our contribution to decarbonisation and circularity.
With regards flexible packaging, the trend is moving towards complex multilayers mono-films which, being mono-materials, facilitate recycling, and a significant increase in the use of paper as a partial substitution for plastics. In any case, given its undeniable properties of product preservation, ease of use and speed on packaging lines, 'plastic' will, in my opinion, experience a new era thanks to its previously unthinkable qualities of sustainability and recyclability. However, in general, the attention towards reducing the surface areas of printed spaces is growing, in order to contain costs, as it has been understood that a package can still be attractive focusing in materials and design. Ultimately, but of significant importance, reference should be made to the ISSC certification for flexible packaging with chemical recycled plastic. Those who have already certified are to be applauded!
In terms of business choices, what are you doing to be more sustainable?
Our commitment starts from far off: already in 2009 we published the Sustainability Report and if at first this was received by our stakeholders with "condescension", in the last few years it has become key in our relations with customers. Today, we are focusing on several new projects. We have participated with over 13 companies in a very interesting and demanding initiative strongly supported by Federchimica, which will be made official in May. For the last few months, we have been working with teachers at the Sant'Anna High School in Pisa and with representative of Certiquality and Federchimica with the aim of collecting and processing data relating to six areas of our business, as well as measuring performance in terms of circularity. A shared tool has been developed that helps to understand where it is most necessary to make improvements. I want to point out, finally, the decision dating back to 2019, of replacing the solvent post-combustion system in the Caleppio (Milan) plant. It was an important investment made at a time when we could not have known what was about to happen, with the objective of, on the one hand, increasing the capacity for treating VOC emissions in the face of a planned production growth and, on the other hand, improving energy efficiency. The objective was met in full: the new system, which starting operating in January 2023, has led to a lower natural gas consumption of 70% compared to the past and a saving of 2000t/year of CO2 not emitted into the environment.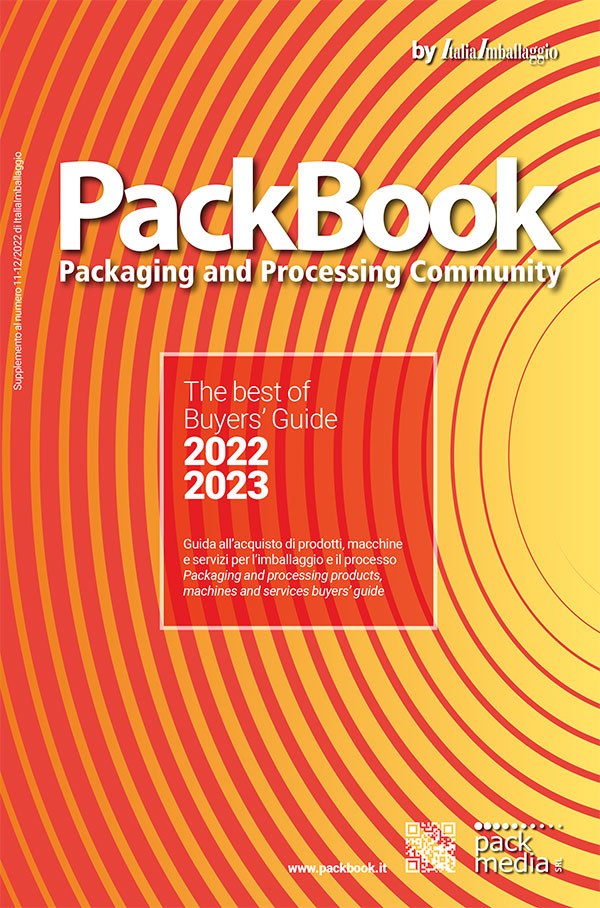 Find out more information about the companies mentioned in this article and published in the Buyers' Guide - PackBook by ItaliaImballaggio