Between packaging, scraps and production waste, Aliplast treats over 100 thousand tonnes of plastic waste per year. Today it intends to consolidate and "export" its close loop model to Europe and emerging markets through subsidiaries and extraordinary acquisitions. Its CEO, Carlo Andriolo, talks to us about this.
Costanza Candi, Luciana Guidotti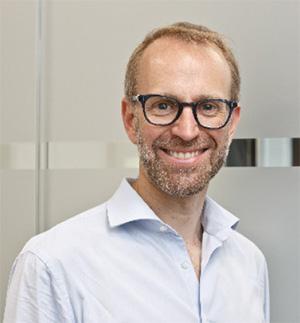 Specialised in the recycling of plastic materials for the production of regenerated polymers, flexible film and sheets, Aliplast (Herambiente - Hera Group) has long since begun a journey that aims to broaden its market horizons, looking beyond the Italian territory. The company applies a circular economy model which involves the recovery of plastic waste directly from companies, then treats it, regenerates it and re-issues it into the production cycle: a secondary raw material "signed" by Aliplast, reliable in terms of quality and performance, assimilable with virgin plastic, whether it is film in LDPE or sheets in rPET.
The company, therefore, produces recycled materials - identified with the Reload brand - which are an ideal solution for the packaging of consumer goods, significantly reducing environmental impact.
Carlo Andriolo, CEO of Aliplast, takes stock of the company's growth strategies and talks about the issues concerning the sector in which it operates as a protagonist.
«Today we are strengthening our presence abroad with three subsidiaries in France, Spain and Poland, to which a number of extraordinary acquisition operations in emerging markets could follow. The most important new development for us is therefore an increasing focus on the European market, both in terms of the procurement of waste material and the sale of materials. Substantially, we aim to export our model abroad, recovering material also from outside Italy. It should be remembered that we are among the leading European "collectors" of plastic waste, and particularly of low-density polyethylene, also thanks to consolidated collaborations with numerous industrial groups, which supply us with processing waste and to whom we then return, in some cases, the finished product.»
A long-term project
Aliplast's internationalisation programme is certainly not something of today, considering that the company is furnished with all the necessary authorisations for operating in the recycling of plastic materials in numerous European markets.
It's an approach that Andriolo is continuing to pursue:
«For now, production is carried out entirely in Italy, but the path that we are building has the aim of extending the company also abroad, not at least to reduce the transfers of materials (in themselves not very sustainable). With regards to PET, moreover, we are less present in terms of direct procurement, but we already purchase scraps and waste abroad and we resell granules and sheets. It's material from industrial and urban collection, which has already undergone selection treatments.»
Italy is a cutting-edge market both in the quantity of separately collected materials and in selection, thanks to the presence of an authentic industrial supply chain and selection centres that guarantee uniformity in the streams.
«At European level, this lead is gradually diminishing, given that investments have been made in sorted collection and selection plants, making it possible to have a good recycling system also abroad».
Having considered the relevance of the topic, Andriolo offers the point of view of the recycler with regards to the Packaging Directive, a question much discussed by affected supply chain businesses:
«The Packaging Directive aims at reuse, - the manager continues - but on careful reading of the text, it is clear how much single-use is maintained. And it is in this single-use that the percentages of recycled material could and must increase. In our opinion, to strengthen the positive impact of the Directive, it would be necessary to define a level of recyclability, with unform measurement standards at European level, such as scaling from "A" to "F", the latter being attributed to products that cannot be distributed in the market.»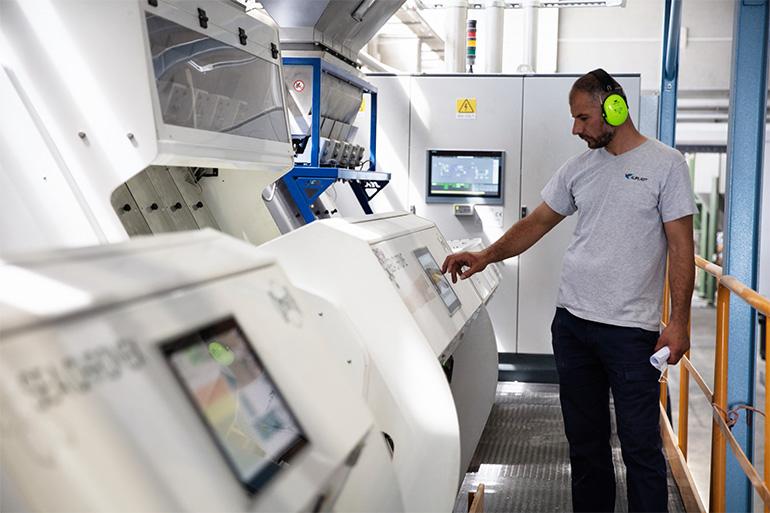 Sites abroad and new projects
Returning to European market penetration, Andriolo provides a number of important details on Aliplast's presence and on the approach strategy to the "Old Continent":
«Among our sites abroad, I would like to mention, in particular, the one in Strasburg which, for its cross-border location, allows us to operate also in Germany, where we operate despite the application of the Der Grüne Punkt, which focuses on deposit and reuse. We are also present in Spain, where a Plastic Tax is applied, similar to what should have come into force in Italy (see, in this regard, the information box on Reload, Ed.). This regulation, in particular, is, however, generating a certain distorted effect, with the 450 euros a tonne requested for the virgin material part, which should incentivise the use of recycled material. Unfortunately, given that the control system is not yet sufficiently precise, an importation market of plastic from countries has developed where the reliability of declarations is not high and rigorous like the one in Europe. The result is that, often, virgin plastic is declared as recycled and used to avoid fiscal regulations, giving business to unreliable producers and damaging local suppliers which are subject to the rigours of European Community and national regulations. In short, for the Plastic Tax to have a positive effect, accurate traceability of flows, well-regulated imports and absolutely reliable supply channels are required.»
The right selection creates quality
The reliability of input flows is a theme which Andriolo focuses on, explaining how a rigorous selection policy applied by Aliplast is one of its strategic factors of success.
«We have invested to obtain high-quality recycled material, so as to produce both a material suitable for contact with food but also, for example, 100% recycled odourless and transparent film for bundles, aesthetically suitable for the best possible presentation of the product. We also focus on higher quality for packaging precisely to create greater value; it shouldn't be forgotten that after the production of high-quality material there is still waste, which in turn can be used for residual but profitable and sustainable productions, such as bin bags. This is why our growth trend is always positive, characterised by attention to production and the careful management of suppliers.»
Concrete savings for industry and the environment with Reload
In the scenario of a fully operational Plastic Tax, using a Reload Aliplast film allows for savings of up to 450 euros per tonne compared to the costs incurred in the case of using a 100% virgin product.
Since the start of 2023 Spain has applied a tax of 0.45 euro for every kg of non-recycled plastic used in the production of single-use packaging. The economic impact on certain industrial sectors that make extensive use of shrink film - one example stands out above all, that of tile manufacturers - is, without doubt, significant. Aliplast has been operating in the Iberian market for over 20 years, and therefore knows very well the Spanish ceramics district which, like its Italian counterpart, works according to just-in-time logics, making extensive use of shrink film for packaging tile stocks. It's a temporary packaging that is removed and reapplied during the various processing phases of the product and which therefore lends itself well to recovery and recycling, a field in which Aliplast has a solid know-how and implements "closed loop" projects that involve the recovery of waste material at the customer's premises, its regeneration and re-issue onto the market. If the direction to take is that of recycling, another choice is necessary, however: that of using a material that can be effectively recovered and processed and which, at the same time, has high mechanical flexibility and resistance characteristics. In the specific case of tiles, they are often stocked outside exposed to the weather, and must, therefore, be suitable protected. For this specific need, Aliplast proposes the "Reload"-type films, the brand that refers to the families of products with a very high percentage of recycled material. The value of the Reload brand is tangible: in the case of film, the percentage of recycled material is greater than 80%, while in the case of slabs in rPET, this value rises to over 90%.
Doing the sums. Given that the saving only applies to the recycled plastic part of the product, in actual terms, the use of Reload film means a saving of 360 euros per tonne compared to the costs of film produced entirely with virgin material. Besides the economic savings, it is necessary to consider the concrete reduction in environmental impact, measured according to the LCA methodology: specifically with reference to film in PE, using an Aliplast product impacts by a little over one kg of CO2 equivalent for every kg processed and produced against 3 for a virgin plastic film. In practice, Aliplast film is three times less impactful from a carbon footprint point of view.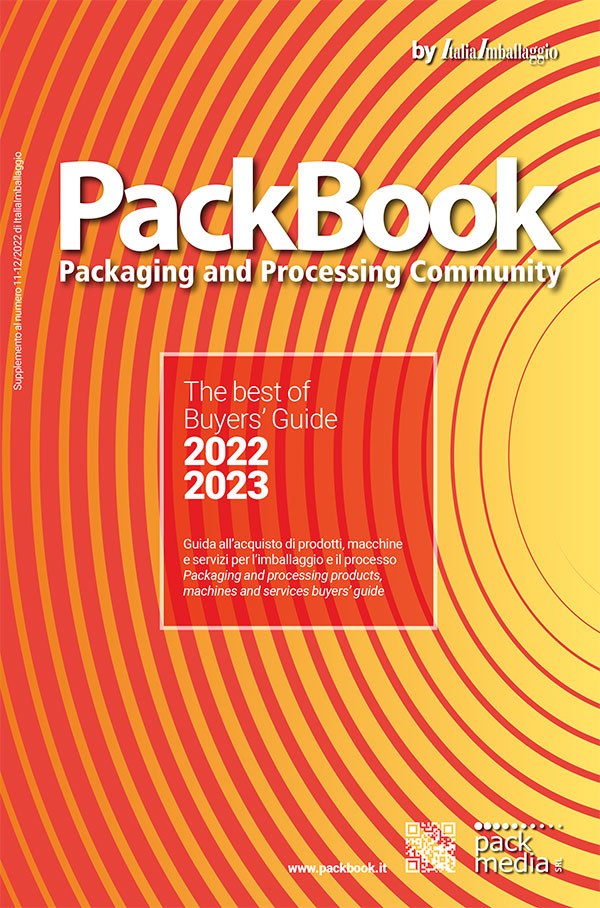 Find out more information about the companies mentioned in this article and published in the Buyers' Guide - PackBook by ItaliaImballaggio