Finalists and winners of the historic contest promoted by the Italian Packaging Institute, with the support of Conai, Ipack-Ima and the Fondazione Carta Etica del Packaging (Ethical Paper Packaging Foundation), will take centre stage from 15 to 21 April 2024 during Milan Design Week.
Initiated in 1957, the Best Packaging event awards and promotes innovation in packaging design that best interprets market trends. It's a continuously evolving contest which, from year to year, focuses on the most significant values emerging from the sector and on which companies are concentrating research and development.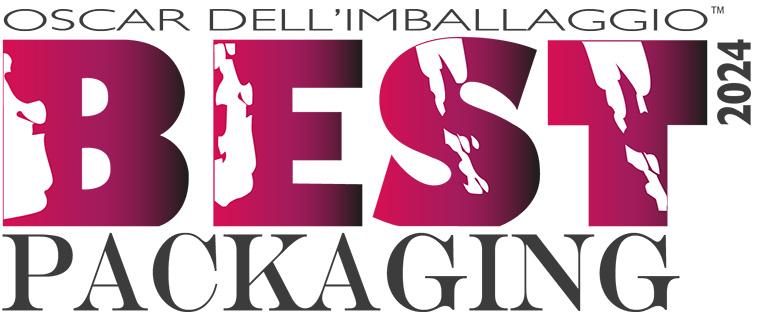 Packaging design for accessibility
Accessibility is the focus of the 2024 edition, that is, design conceived to facilitate access and the use of products by the final consumer and the professional operator.
It should be noted that in this context we are talking about both material and immaterial access to the product (passing through information). In the first case, material access to the product is guaranteed in various ways: affordance, that is, from invitation to use, easy opening, peelability, calibrated dispensers, pourers, accessories for use, but also the ergonomics, inclusivity for users with special needs or, conversely, limited accessibility, such as anti-theft and child-proof locks, easy handling for professional operators, frustration-free for e-commerce addicts and facilitation for disposal.
Looking at immaterial access, there are, instead, factors such as the immediate identification of the product or the brand, understanding the product, with its duration and characteristics, the layout with the correct hierarchical distribution of information, the choice of high-contrast graphics, the font and dimensions, but also guidelines for use, through texts and infographics, and the use of braille and QR codes that activate video and audio apps.
A value to be championed
It is worth pointing out, finally, that accessibility is also value number 4 of the Paper Packaging Charter, which the Best Packaging event supports and which it has been signed up to since 2015, the year of publication of the Charter.
As Alessandra Fazio, president of the Ethical Paper packaging Foundation and the Italian Packaging Institute points out:
«We are working to follow businesses on a path that makes packaging increasingly ethical. The choice to focus Best Packaging 2024 on the theme of accessibility is not, therefore, casual. It's, in fact, one of our strongest values, because in being inclusive, packaging becomes a way to simplify the lives of everyone, offering users a remarkable service.».
The special awards
As in every year, alongside the central theme, the event also awards a number of special prizes dedicated, in particular, to the environment and technological innovation. Added to these is a recognition dedicated to the student target for a master's degree thesis, of any faculty, that presents an innovative project relating to packaging, faithful to at least 3 of the Ethical Code's values.