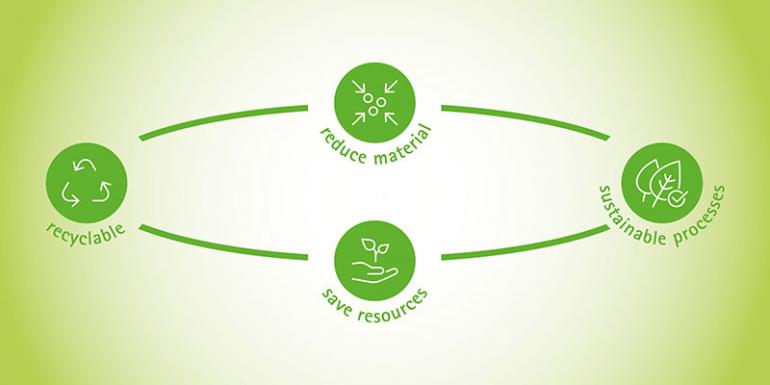 More sustainability in the packaging sector: this is the goal that ETIMEX Primary Packaging GmbH has been pursuing for several years now.
This is demonstrated by the German Packaging Award 2021, which it received for a mono-material PP blister (category "Advanced Product Development"), as well as for the Green Map, with which the Dietenheim (D) based manufacturer has set guidelines for the sustainability of packaging processes at the strategic level as well.
ETIMEX sees not only consumers but also manufacturers as being responsible for proactively addressing the issue of sustainability and the waste of resources.
Therefore, the company has made it its own mission to establish sustainable processes, save resources, reduce plastics and develop recyclable products. The result is, in fact, the Green Map, a guide to greater environmental awareness, confirming that the pursuit of sustainability is now the obligatory path for a more liveble future.