Straightforward and effective: this was the distinctive characteristic of the open house organized by Sun Chemical together with Remac Converting at the end of September. The aim was, on the one hand, to present solvent ink, coating ad adhesive barrier solutions for developing mono-material laminates and, on the other hand, the new machine for the application of these products in the line.
Stefano Lavorini
Knowing how to innovate while maintaining its distinctive qualities is probably the virtue that unites two very different enterprises: the multinational Sun Chemical and the Piacenza-based Remac Converting. This was confirmed in the "Proteggi il tuo packaging, salva il tuo futuro" (Protect your packaging, save your future) meeting organised to review possible solutions able to improve the sustainability of packaging, both from an environmental and from an economical point of view. The open house took place in Remac's factory in Piacenza, where a large area was dedicated to making presentations and demonstrations.
The event involved well-chosen and appropriate words from the speakers, but also ample opportunity for "road testing" the laminating machine with, in addition, questions from participants and responses of the guests.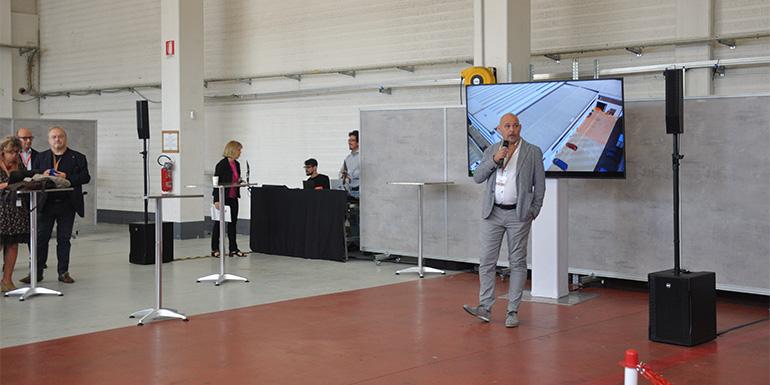 Lego Project: deus ex machina
Sergio Piga, owner of Remac as well as the creator of the machine, briefly illustrated the history and business model of the company and, in addition, the reasons that led to the development of the Lego Project. Conceived to meet new market trends in terms of environmental sustainability and of saving packaging costs, it is an extremely flexible modular laminating machine which can also be "updated" over time, according to the changing production needs of paper converters.
In other words, this means that the 3-column standard solventless machine can be transformed, by applying new modules, into a duplex or triplex laminating machine: this can all be achieved in a short time and with limited investments. It can be justifiably said to be a way to concretely meet customer needs.
«The machine in operation today is a standard Lego, the solution that we believe is the best in terms of value for money, as it is capable of carrying out multiple tasks. It can operate as a traditional solventless machine, as a rotogravure coating machine or, the most important attribute, it is able to carry out the coating of a barrier lacquer combined with the spreading of a solventless barrier adhesive. This makes it possible to reduce packaging material supply times, as well as to have a much leaner raw material inventory management, given that the paper converter is able to make the structure requested by the final user starting from neutral materials ».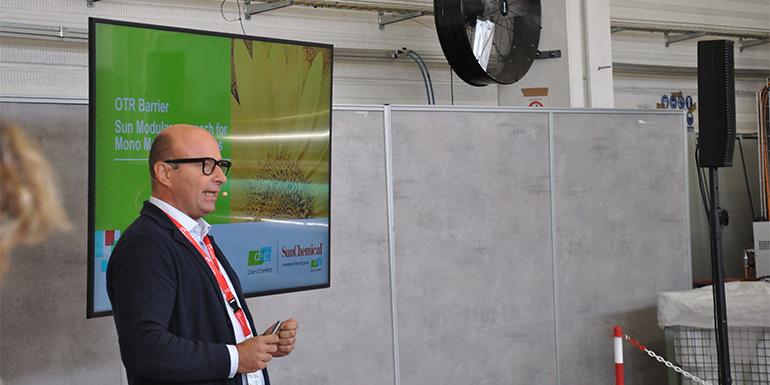 Mono-materials, mon amour
A recent American market study estimates a decline of multi-material structures of 2-3% per year at a global level and, conversely, a growth of mono-material structures of 5-6% per year: this affirmation gave Attilio Borlenghi, Business Unit Manager - SAPICI SunChemical Group, the cue to illustrate (succinctly, to his credit) what it means for the multinational company, part of the DIC Group, to be a global supplier of packaging solutions.
«In a market which increasingly demands recyclable packaging, Sun Chemical's response, in fact, leans towards the "functionalisation" of mono-material structures through the use of inks, coatings, adhesives and lacquer, with the aim of replicating the performance of a wide variety of more or less complex multi-material structures. Barrier coatings are not new - continued Borlenghi - but Sun Chemical has sought to optimise their performance and fine-tune them according to different applications. Today, the absolute novelty of the range are the barrier adhesives, patented by DIC, which make it possible, in combination with the coating, to repair the micro defects that are currently a weak point of the structures. This applies also in the case of high barrier materials that can replicate the performance of aluminium ».
During the open house, a material comparable in terms of performance to a polyester/polythene laminate, typically used for packaging biscuits, was produced. How? During the demo, a Sunbar Barx 698 barrier coating with a dry weight of 0.6 grammes per square meter was applied onto a 30-micron BOPP film on the machine, and subsequently laminated with a solventless Paslim NS 602A + HA 601B adhesive barrier onto a 30-micron coextruded polypropylene film. The different coating and barrier adhesive combination allows paper converters to obtain the (not insignificant) result of a wide variety of structures in line with market demands starting from a polyethylene or polypropylene film.
Sun Chemical
Sun Chemical, part of the DIC group, is a leading producer of inks and laminating adhesives for flexible packaging, coatings and additives, pigments, polymers liquid compounds for inkjets, and solid compounds for plastic colouring and application materials Sun Chemical has an annual turnover, together with DIC, of over 8.5 billion dollars and over 22,000 employees serving customers all over the world.
Remac
Remac was established in 2000 as a manufacturer of mixing machines for adhesives and subsequently, further to customer requests, since 2009 of laminating machines. Strongly oriented to innovation, the company led by Sergio Piga has invested and developed compact solventless laminating machines with three columns (for greater safety for operators), a patented automatic washing system on solventless units, a mixing machine for solvent-based adhesives, as well as the modular project called Lego.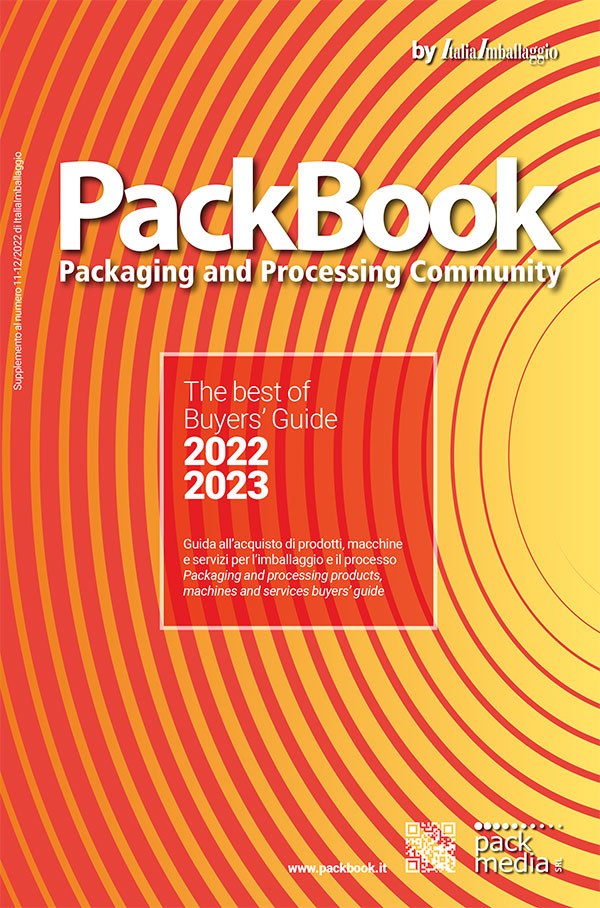 Find out more information about the companies mentioned in this article and published in the Buyers' Guide - PackBook by ItaliaImballaggio