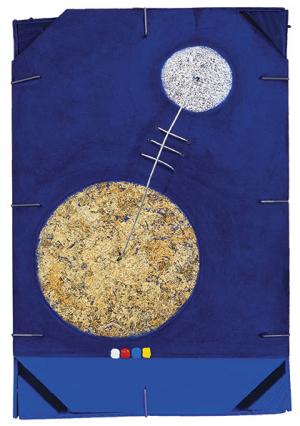 Born in Milan, Carlo Olper first moved to Monza and now lives in Vedano al Lambro (MB). Artist, painter and photographer, he has been exhibiting for years in Italy and Europe, participating every year in important contemporary art fairs.
He has realized 14 personal exhibitions, he has participated in more than 30 collective exhibitions in various Italian and foreign locations, alongside artists of national and international fame.
In his works, Olper represents instantaneous moments and emotions, painting on canvas minimal and essential often aniconic elements, to which he gives a symbolic value and that become an opportunity for inner reflection, a moment of retreat into oneself, almost accomplishing a progressive liberation from geometric figuration, which translates into a free flow of thoughts, of energy that expands into space, a poetic breath upwards.
It is an intimate path, his, realized through fluid and darting lines that seem to evoke futurist suggestions, in the importance given both to movement and to the speed of thought and things. In his paintings, the artist often uses gold, which assumes multiple functions: as a reminder of ancient art, as a precious and original rendering of detail, as an illusory and intriguing "divertissement".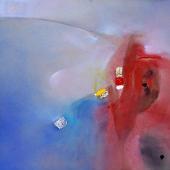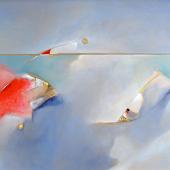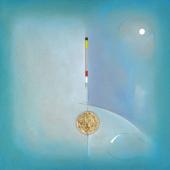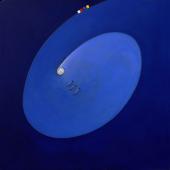 A word from the author
«My imaginary landscapes made of lines, horizons, planets and shades of colors represent fragments of life, moments, deep feelings caught in their lightning perception, vivid and intense expressions of the moment. The work created for the cover of ItaliaImballaggio entitled "Satelliti", created in 2022, recycles a wooden fruit box, transforming it into a satellite landscape…».
Carlo Olper