The world leading B2B global event for the cosmetic industry has recorded record numbers again in 2023: over 250,000 insiders present from 16 to 20 March in Bologna, key operators from major markets coming from 153 countries, over 2,984 exhibitors from 64 nationalities and 29 national collectives.
These are the numbers that have enabled the latest edition of Cosmoprof Worldwide Bologna to record a +11% compared to 2022, making it once more the global showcase for the sector industry. An important component was Cosmopack, developed as a natural complement to the product proposals and which, once again, confirmed its uniqueness as an opportunity for exchange between product brands of finished products and an industrial supply chain that deals with the formulating, producing and packaging of a cosmetic. This success has been achieved also thanks to the partnership with Cosmetica Italia, the support of the ICE Agency for the promotion abroad and internationalization of Italian enterprises and the Ministry for Foreign Affairs and International Cooperation.
Italian and foreign enterprises, experts and operators, therefore, were able to interpret the different facets of the world of cosmetics at the trade fair, highlighting the great reactivity and dynamism of a sector which, in Italy in 2022, achieved a turnover of 13.3 billion euros, fully returning to pre-pandemic levels, with a growth forecast for 2023 of +7.7% for 2023. There was also a strong presence of institutional figures linked to the Government, which demonstrates the increasing awareness of the importance of the national cosmetics market as a driver of Made in Italy in the world. Confirmation is also seen in the dynamism of international markets, in which the Italian offer is increasingly appreciated for its high standards of quality, safety and innovation. Interest on the part of non-European markets is growing, while the trade balance in 2022 reached record levels, exceeding 3.2 billion euros and recording a growth of over 500 million against 2021.
The dates for the next edition of Cosmoprof Worldwide Bologna have already been fixed: 21 - 25 March 2024.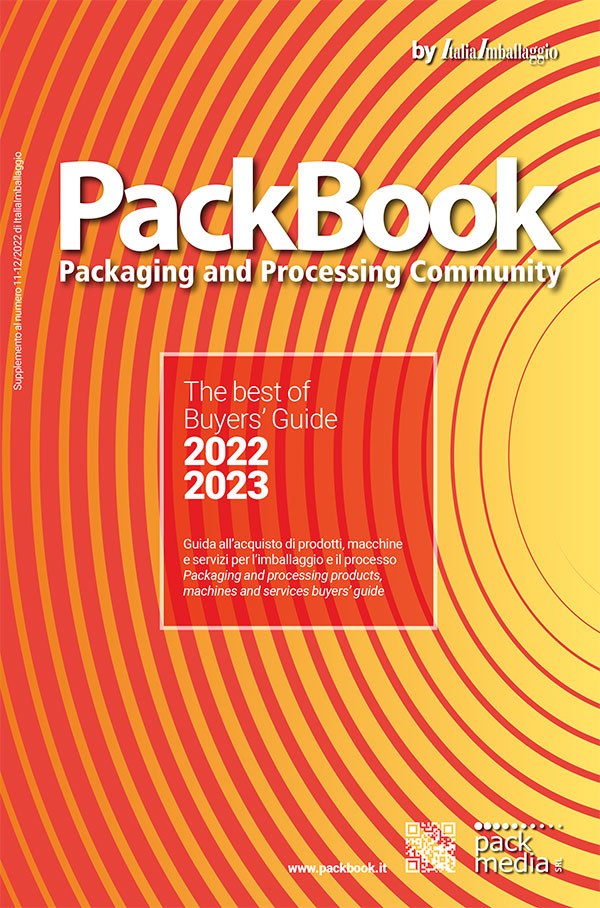 Find out more information about the companies mentioned in this article and published in the Buyers' Guide - PackBook by ItaliaImballaggio
BolognaFiere Cosmoprof SpA