IPACK-IMA consolidates in the food & beverage sector and renews in the chemical-pharmaceutical sector
A single exhibition, the expression of a synergy built on the demand for packaging and processing technologies.

From May 3 to 6, 2022, the concurrence between IPACK-IMA - the most important international trade fair of the year for processing and packaging solutions - and the seventh edition of Pharmintech will make Milan the key meeting point for the lifescience industries, from pharmaceutical to parapharmaceutical, from nutraceutical to cosmeceutical, from medical devices to biotechnology.
Several key players in the sector, both national and foreign, have already confirmed their presence at the event, among which we quote Abar, Bausch+Stroebel, Comecer, Cos.mec, Eurpack, Freund Vector, Ima, Kaye, Manes, Marchesini Group, MG2, G.B. Gnudi, Glatt, Neumo Egmo Spain, Sea Vision, Antares Vision, Omas Tecnosistemi, Officine Meccaniche F.lli Ronchi, Soitra, Techfarma, Uhlmann.
Pharmintech, which maintains the patronage of AFI (Associazione Farmaceutici Industria), is the synthesis of a market with extraordinary performances, reflecting its positive trend. On a global level, in fact, the pharmaceutical sector alone, which in 2020 expressed a value of 1,100 billion euros, is expected to grow by an average of 6.1% per year by 2024 (source: Ipack Ima Business Monitor in collaboration with MECS).
In this context of growth, the event will give attention to all components of the value chain: advanced solutions for processing, packaging, instrumentation, clean rooms, applications for plant management and supply chain, as well as digital and automation technologies applied to lifescience. A rich calendar of events, focused on trends and innovation, completes an event designed to broaden business opportunities, to the benefit of the three communities "Pharma & Nutritional", "Beauty & Personal Care" and "Chemicals & Home Care", which will give life in Hall 2 to the Pharmintech version "powered by IPACK-IMA", thus enhancing their identity.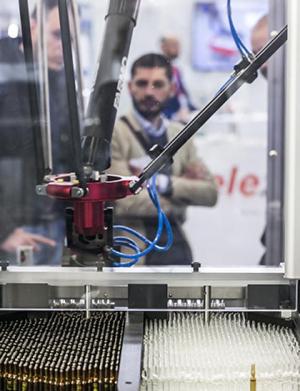 Objectives
Specialization and cross-contamination are therefore at the basis of the development strategy of IPACK-IMA, which consolidates its leadership in the food & beverage sector with excellence in processing & packaging, including: Abrigo, ACR Parma, Arol, Axor, Bauermeister (Probat Group), Baumer, Bizerba, Brambati, Buhler, BVT, Cama, Cavanna, Ceda, Chocotech, Ciesd, Co.me.t, Coesia, Comek, Della Toffola, Dolzan Impianti, Dumoulin, Fava, Fea (Piovan Group), Fourpack, Fritsch Bakery Technologies, Goglio, Gruppo Fabbri, Gruppo Gea, HDG, HDM, Houdijk Holland, ICA, ILPRA, Ima, Italpast, Livetech, Macintyre, Mettler Toledo, Niccolai Trafile, Nuova Euromec, OCME, Ocrim, Omas Industries, OMS capping system, Opessi, Polin, Robopac, ROBOQBO, Selmi, Smi Group, Sollich, Tecno 3, Tecnopool, Tenco, Theegarter Pac Tec, TMCI Padovan, Treiber Trays, Vacuum, Vormenfabriek, WDS.
Technological innovation and new trends will be the leitmotif of the next edition of IPACK-IMA, the first in-person event for the manufacturing industry. Special attention will be devoted to sustainability, product safety and product preservation. The special areas IPACK-Mat, ipack-ima lab, as well as the Best Packaging Awards and Worldstar Packaging Awards events, complete the outlines of an event that promises not to be missed.
Rendezvous at IPACK-IMA from May 3 to 6 at Fiera Milano, in conjunction with other thematic exhibitions dedicated to instrumental mechanics, as part of "The Innovation Alliance" project: Intralogistica Italia, focusing on goods handling and warehouse management, Print4All, dedicated to industrial printing, converting and labelling technologies, and the first edition of Greenplast, focusing on the plastics and rubber supply chain with a focus on environmental sustainability, energy efficiency and circular economy.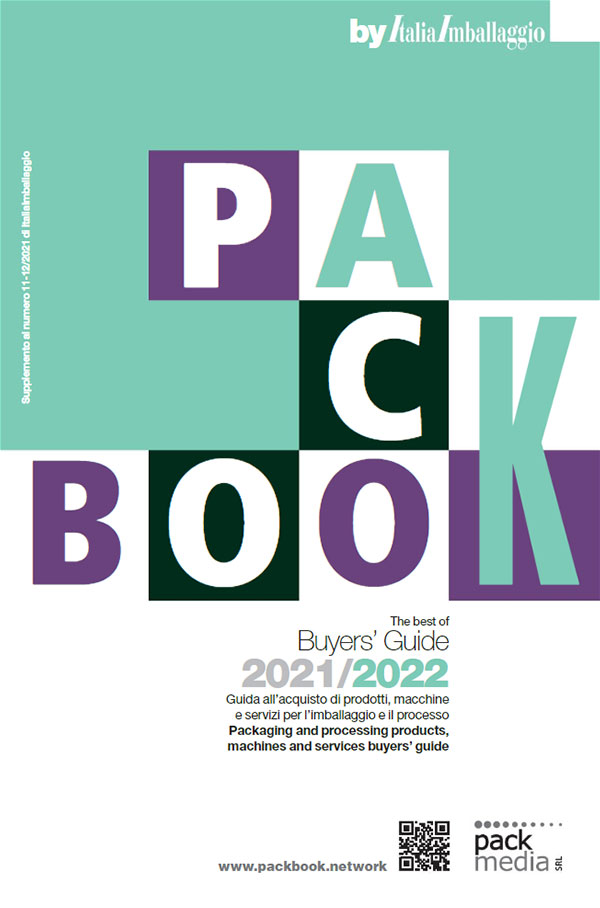 Find out more information about the companies mentioned in this article and published in the Buyers' Guide - PackBook by ItaliaImballaggio