The organisation of the international processing and packaging trade fair has got under way. Both the partnership with Pharmintech and the commitment to "The Innovation Alliance" project, which involves the simultaneous holding of three synergistic exhibitions dedicated to instrumental mechanics (Greenplast, Intralogistica Italia and Print4all) in an enlarged supply chain logic, have been reconfirmed.
Innovation returns to Milan from 27 to 30 May 2025 with IPACK-IMA, the international trade fair that focuses on the demand and offer of process and packaging materials and technologies for durable and consumer goods. The best solutions in terms of digitalisation and sustainability, materials and cutting-edge technologies for all mass consumption markets will be on display at the Fiera Milano exhibition centre: from pasta to cereal-based foods, from confectionary to snacks, to baked products, liquid foods, beverages, as well as chemical-pharmaceutical products and personal and home care products. Expectations are high for the 2025 edition, given the results obtained in 2022: 1,166 exhibitors, of which 24% foreign, and over 59,000 visitors from over 122 countries.
The preliminary 2022 results of the Ucima/Mecs studies centre, confirming the healthy state of the Italian automatic machines sector, further supports optimistic forecasts. Estimates show a total turnover of over 8 billion euros achieved for 77% abroad and 23% in the domestic market, which records its best-ever result.
An integrated and complete exhibition
Besides latest-generation packaging solutions, IPACK-IMA, keeping with tradition, will allocate particular attention also to process technologies: from dough-kneading machines to weighing systems, systems for the milling, cleaning and storage of flour, industrial cooking systems, dosing systems, pressing and extrusion machines, processing machines for the high-quality processing of liquid and pasty products such as creams, gels, balms, toothpastes and other fine chemical products.
Ample space, moreover, has been given to end-of-line management systems for the optimisation of internal handling and production processes, a segment that has always been a key element of the Milan event. Labelling, coding and marking technologies and protective packaging solutions applying to all mass consumption manufacturing sectors complete IPACK-IMA's exhibition offer.
Never change a winning team
The 2025 edition of IPACK-IMA will consolidate the partnership with Pharmintech, the event dedicated to solutions for the LifeScience industry (pharmaceuticals, para-pharmaceuticals, nutraceutical, cosmeceutical, biotech and biomedical), giving continuity to the successful collaboration initiated in 2022 with Gruppo BolognaFiere.
It's a single exhibition appointment, therefore, for two events that are the expression of the synergy between complementary industrial sectors. "The Innovation Alliance" project will also be reproposed, a successful format much appreciated by the over 90,000 professionals who, with their presence at the 2022 edition, confirmed the attractiveness of a unique event dedicated to all instrumental mechanics and which sees the simultaneous presence of the Greenplast , Intralogistica Italia and Print4All thematic halls.
A new era of packaging
Besides companies of excellence and innovative solutions, the event will be a showcase of consumption trends, previewed at industrial level.
Valerio Soli, president of IPACK-IMA 2025 observes: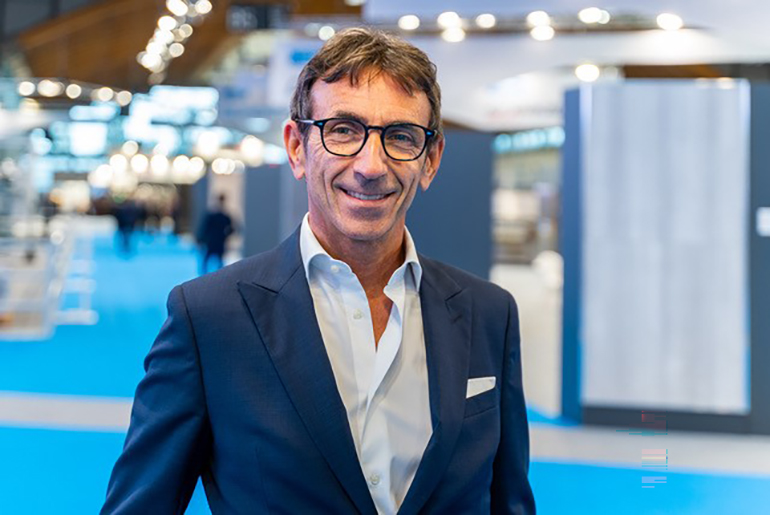 «Packaging, particularly in the food & beverage sector, is a guarantee of a safe product, but is also a fundamental vehicle of communication with a strong evocative power: it helps to identify and promote contents, it recounts the value of the brand, and needs to be constantly adapted to consumer expectations. In the last few years, to respond to the demand for environmental sustainability, packaging has taken on an "ethical" role, combining technology, safety for the consumer and captivating aesthetics, with the choice of more sustainable materials. The challenge for the future is to reduce to a minimum the environmental impact of packages without renouncing quality, in a sector increasingly focused on connectivity, digitalisation, automation and remote production process control. All this is reflected in the numerous solutions that will be proposed in the 2025 trade fair, offering a comprehensive overview of instrumental mechanics in the future of manufacturing ».