The General Annual Meetings of Assocarta and Federazione Carta e Grafica were held in Rome on 22 June 2023. It was an important occasion to evaluate the state of a composite sector that continues to achieve numerous milestones in Italy, despite the challenges posed by the economic situation.
In 2022, the Federazione Carta e Grafica (Paper and Graphics Federation) achieved a turnover of over € 31 billion, marking a 24.4% increase from the already thriving value of € 25.3 billion in 2021. This represents an increase of 15.5% compared to 2020, while the foreign trade balance remained positive at € 4 billion.
A supply chain that therefore plays a crucial role in Italy's circular economy, comprising member companies from Acimga (graphic and paper processing machinery), Assocarta (paper and cardboard) and Assografici (printing, paper processing and converting, flexible packaging).
Key facts and figures
The newly-elected President Michele Bianchi, Past President Carlo Emanuele Bona and Vice President Daniele Barbui discussed the economic dynamics within the segments belonging to the Federazione Carta e Grafica.
The Federation's role in Confindustria and its relationships with institutions has been solidified, establishing itself as a key player in energy, ecological and digital transition. In fact, it accounts for 1.6% of Italy's GDP, employing over 162,000 direct workers across 16,369 companies, with projected total sales of € 31 billion in 2022. This is despite the fact that the growth in value offsets the inflationary impacts of sharp price increases in paper products and consequently in graphic materials, packaging and paper stationery.
The adjustments proved necessary to partially recover from the significant price hikes in gas, energy, fibrous raw materials and transportation. Nevertheless, the economic difficulties did not affect the records. Italy leads in toilet paper production in Europe and ranks second globally. Italy's paper printing and converting machinery industry is ranked third globally, while its graphics industry holds the second position in Europe, after Germany. Finally, Italy's paper converting industry is the second-largest in Europe in terms of turnover, with Germany leading the pack.
Nevertheless, Michele Boni warns: «The first months of 2023 saw a worsening scenario. The concerns of companies in the supply chain are growing due to a macroeconomic slowdown, which is negatively affecting demand and production in the supply chain.»
Energy, a crucial theme for Assocarta
The Public General Meeting of Assocarta opened a side discussion on the energy-intensive sector, encompassing paper, cardboard and pulp manufacturers. 2022 proved to be a very difficult year, characterised by soaring energy costs that had a profound impact on production activities. In the first half of the year, volumes increased by 1.4%, however, this trend reversed dramatically in the second half of the year (2022/2012 data), resulting in a decline of 19.7%. The 2022 results were the consequence of several factors. One major contributor was the temporary shutdown of some manufacturing plants due to substantial increases in gas prices, resulting in a more than 30% decrease in turnover, compared to 4.2% in 2020.
The escalating costs of electricity and fibrous raw materials also played a role, as did the progressive economic slowdown. Another significant factor was the loss of competitiveness against countries with lower energy costs such as Germany and France, as well as countries outside the EU which benefitted from a 15.5% increase in imports in 2022/2021. It is important to note that European gas prices were approximately six times higher than those in the United States. Compared to the pre-pandemic year of 2019, the first three months of 2023 demonstrate an 11.6% decline in paper demand and a corresponding 15.4% decrease in production, with packaging paper (respectively +0.1% and -1.1%) and toilet paper (respectively +0.3% and 0.1%) more or less holding up, and graphic paper (respectively -42.7% and -53.7%) dropping sharply.
According to Lorenzo Poli, President of Assocarta, «the challenge lies in regaining the market share of paper and cardboard production that has been eroded due to loss of competitiveness caused by high energy costs, destocking, inflation, and the prolonged impacts of the pandemic.»
Investing in sustainability and recycling
With a share of 10.3% of European volumes, Italy stands as the second-largest recycler in Europe, trailing only behind Germany. National paper mills have invested heavily in sustainability, recycling and paper collection thanks also to the presence of specialised consortia such as Comieco. Approximately 4.5 million tonnes of paper is recycled out of the 11 million tonnes of packaging recycled annually, not forgetting the use of certified virgin fibres (PEFC, FSC). In short, the sector confirms its place as the second largest recycler in Europe, after Germany, where packaging recycling reaches 80%, thus surpassing the EU-mandated goal of 75% by 2025.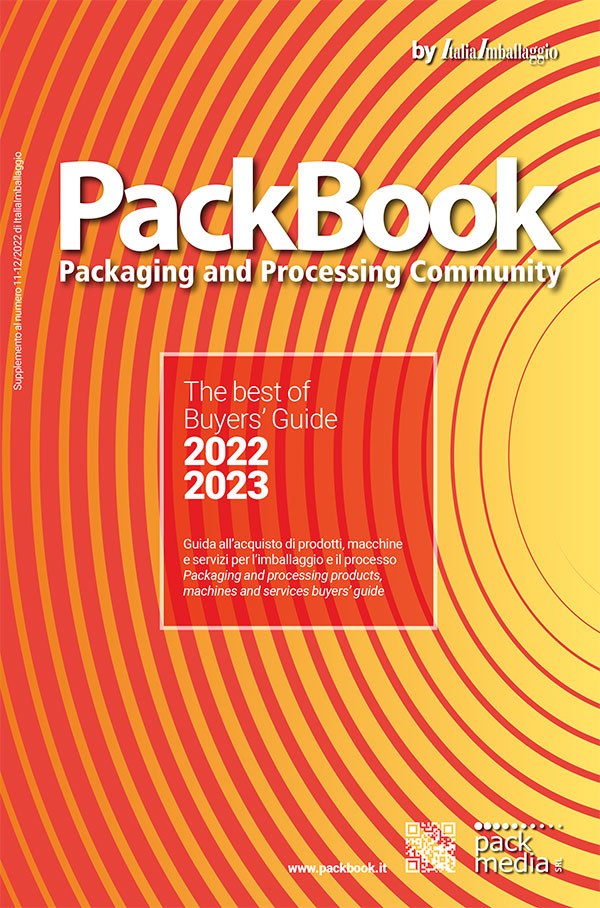 Find out more information about the companies mentioned in this article and published in the Buyers' Guide - PackBook by ItaliaImballaggio
ASSOCARTA (Association of the paper industry)
ASSOGRAFICI (Italian national association of paper converting and converting industries)
ACIMGA (Association of Italian machinery manufacturers for the graphic, paper converting, converting and related industries)
Read more in "Facts and data"