Maurizio Cacciamani
After a 2020 marked by a substantial downturn (-10.3% at current values), the industrial automation market saw a meteoric growth of 22.2%, despite issues due to supply difficulties, rising commodity prices, and labor shortages.
In 2021, the main product segments of the Italian  automation industry showed a positive trend with an overall average growth of 17% compared to 2020 and 2% compared to 2019.
The ANIE analysis, presented at SPS Italia by Marco Vecchio (Secretary of ANIE Automazione), does not include the industrial software segment, which nevertheless showed a 24% increase over 2020 (+27% change in comparison with 2019). 
Among the fastest-growing segments: onboard switchboards (+25%), brushless motors (+25%), rotary encoders (+19%), drives and RFID (+18%); all other sectors grew around 15 percent with the exception of industrial wireless, which lost a little (-2%).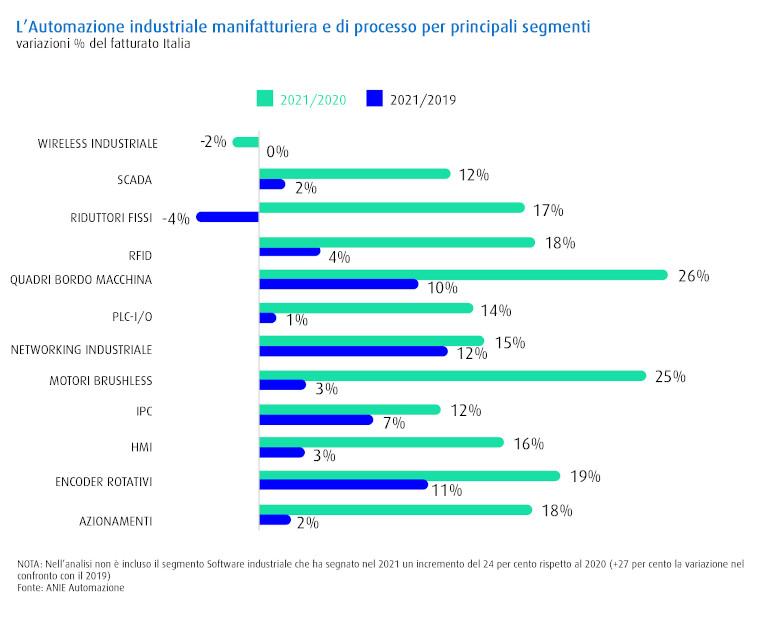 Even in 2021, OEMs remain the leaders in automation consumption (61% of the total), ahead of distribution, which gained 2 points to 21%.
Regarding the main outlet sectors, it should be noted that mechanical engineering still remains the most important consumer of automation (16% but was at 20% in 2020), packaging loses a point and is now at 10%, while food is stable at 9%; logistics drops from 7% to 6%.
During 202, all industries saw explosive growth in turnover, ranging from 20% to over 40%; the only exception is Food, Beverage and Tobacco, which rises 7.8%. Packaging turnover figures are not yet available.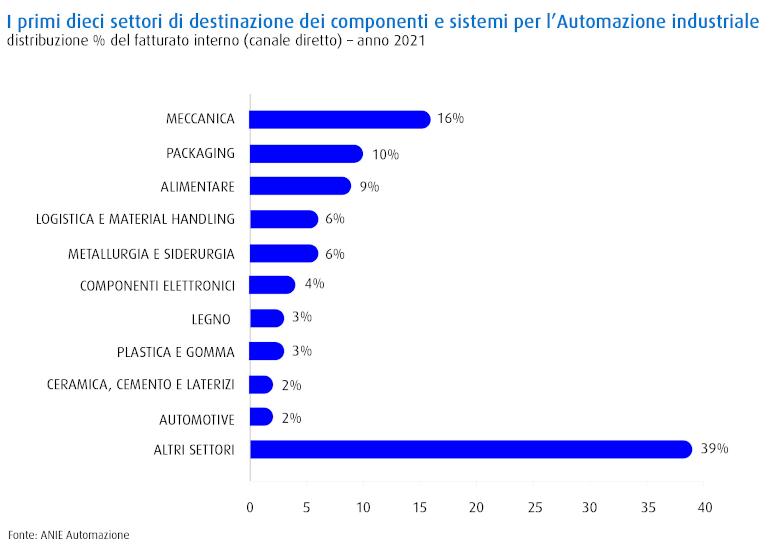 Read more in "Facts and data"