Four-monthly observatory of the packaging supply chain: situation updated to the first five months of 2022.
Barbara Iascone
Istituto Italiano Imballaggio
Here we render a cross-section of the trends of the manufacturing industry sectors where packaging consumption is most intense - with their consequent evolution - divided into food and non-food macro-areas.
The evolutionary pictures of the manufacturing sectors were taken from sectoral analyses prepared by trade associations, the Italian Packaging Institute database or Prometeia. 
As has been established for some time now, the packaging sector is closely linked to manufacturing trends, especially to trends in those sectors with high packaging use such as food and beverage, FMCG, pharmaceutical, cosmetics, etc.
After a basically stable 2021, according to ISTAT elaborations, the first quarter of 2022 had shown a recovery in the Italian manufacturing sector, registering a +2.3% for the period indicated, influenced by both the domestic and foreign markets at +2.7% and +1.3% respectively.
Also with reference to the same period, the first ISTAT elaborations see a production growth of +2.1% for consumer durables - that is, domestic appliances, furniture and household appliances but also vehicles - and +2.8% for non-durable goods (food and beverages, some textiles, pharmaceuticals).
Based on the analysis carried out by Prometeia on manufacturing industry sector trends, we should expect a significantly downsized trend for 2022.
By the end of 2021 there had been a weakening of the trend trends of different sectors, which is perfectly in line with the trend worldwide.
However, the sectors most closely related to the packaging industry have recovered from the losses recorded in 2020, minimizing 2019 levels in many cases and exceeding them in others.
 
General economic picture
Based on ISTAT data (June 2022 report) referring to the annual trend, Italian GDP is expected to grow: after +6.6% in 2021, +2.8% is forecast for 2022 and +1.9% for 2023. 
Over the indicated two-year period, the recovery will be driven mainly by domestic demand, which will grow by +3.2% and +1.9% respectively.
Employment will also mark positive trends: most pronounced for 2022 (+2.5%), around +1.6% for 2023.
The world economy is slowing, and the first months of the year have seen widespread deceleration in several countries. The war in Ukraine has undoubtedly amplified existing critical issues (rising inflation, financial market volatility, rises in commodity prices, both energy and food). With this in mind, the European Commission has reduced its global GDP growth estimates for 2022-2023 to +3.2% and +3.5%, respectively.
After growth in 2021 of +5.5%, world export volumes in 2022 are expected to settle at around +0.8%.
It should also be noted that, in the first quarter, the United States recorded a slight decline in GDP, -0.4%: an unexpected economic downturn that had not occurred in two years.
Based on analysis by the Confindustria Study Center, the second quarter shows a general climate of uncertainty due to the continuing war in Ukraine accompanied by rising commodity prices. Material scarcity that businesses have to deal with on a daily basis are also contributing to this situation.
All bets are on the summer period, where a recovery in consumption is expected.
As for Italian exports, after still registering an upswing in April, a drop is registered for May.
In the Eurozone, in the first quarter, inflation continues its upward trend (+8.1 %) seriously jeopardizing the recovery of consumption. The trend is more restrained in Italy (+2.7%).
After a downturn already seen in April, industrial production was down in May (-1.4%), to be attributed mainly to the rise in energy costs. The overall change in the second quarter is thus -0.6% compared to the previous quarter.
The packaging sector
With regard to the packaging sector, the data available concerns only the aggregate quantifications for the 2021 preliminary balance.
The evolutionary assumptions reveal a recovery of the sector, driven by the positive trend of some sectors closely related to packaging, with the recovery of the losses that featured in 2020.
Production expressed in tons is expected to increase by 1.5%, bringing the tons of packaging produced to over 16,800 thousand tons, almost reaching 2019 levels.
Production will undoubtedly be supported by exports, which register a trend rate of +5.7%; but imports will also register brisk growth, with a rate of increase of +21.9%.
Apparent usage, which does not take into account any stockholding arrangements, is expected to register +3.4% growth, also going to support production.
As for the prices of raw materials used to produce packaging, the first part of 2022 will see varying trends for different materials.
Metals - steel and aluminum - experienced a first quarter with rising prices, which then fell in the following two months.
As for plastic polymers in general, the trend was exactly the reverse: a slight decline in the first three months of the year and rise in the following months.
Paper prices saw a gradual rise in the first five months of the year.
Balance of the empty packaging sector in Italy.
|   | 2019 | 2020 | Var. 20/19 | Prev. 2021 | Var. 21/20 |
| --- | --- | --- | --- | --- | --- |
| Turnover mln di € | 33,976 | 33,256 | -2.10% | 33,588 | 1.00% |
| Production (t/000) | 16,906 | 16,642 | -1.60% | 16,891 | 1.50% |
| Export (t/000) | 2,922 | 2,842 | -2.70% | 3,004 | 5.70% |
| Import (t/000) | 2,139 | 2,088 | -2.40% | 2,545 | 21.90% |
| Apparent use (t/000) | 16,124 | 15,888 | -1.50% | 16,433 | 3.40% |
Source: Imballaggio in cifre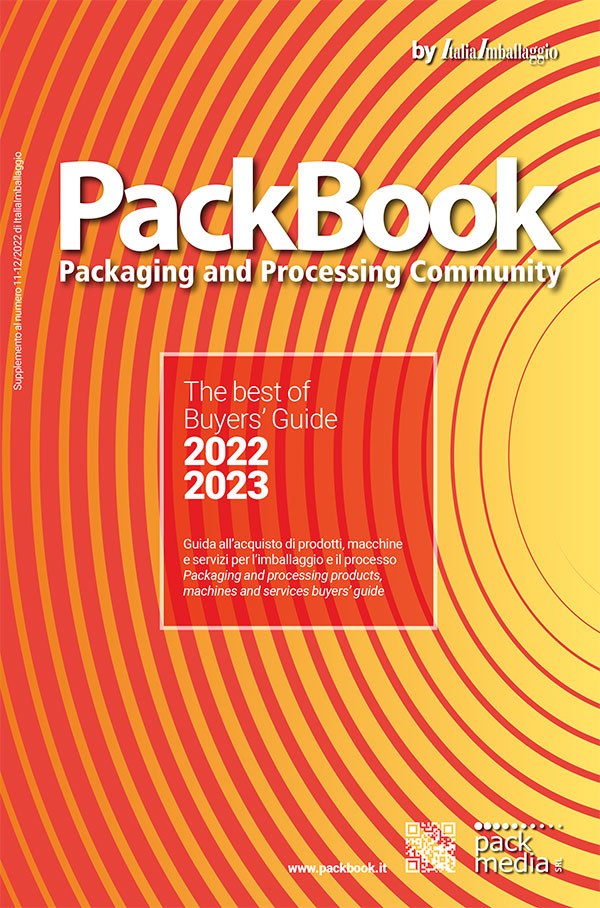 Find out more information about the companies mentioned in this article and published in the Buyers' Guide - PackBook by ItaliaImballaggio
Istituto Italiano Imballaggio
Read more in "Facts and data"