At Booth 2501 (South Hall), the group specialized in innovative industrial and packaging solutions is presenting its machinery and products that automate the various production phases, thus increasing the reliability of the systems and the efficiency of the processes.

Coesia focuses on automation, and at the 2022 edition of Pack-Expo the Group is featuring solutions aimed at automating manual operations within the production plants: from the unloading and handling of raw materials to primary packaging, and from secondary packaging to end of line.
With a stand of about 1200 sqm, Coesia will inspire customers and visitors with a rich and articulated selection, new developments and upgrades from 12 Group companies that are strategically aligned with the focus of the fair: ACMA, Atlantic Zeiser, CITUS KALIX, FlexLink, G.D, GF, HAPA, MGS, NORDEN, R.A Jones, Tritron and VOLPAK.
The exhibition space is divided into three areas dedicated to Food & Beverage, Pharma & Personal Care and Cross Industry Automation, which have always been overseen by the Group, and fully demonstrates the company's ability to respond to the needs of different commodity and production contexts, with innovation and flexibility.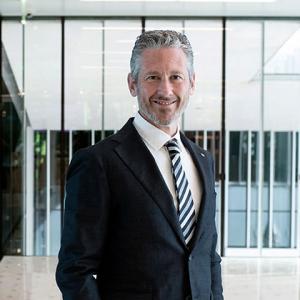 «Our customers are adapting to meet the demands of transformative consumer trends such as sustainability, sku proliferation, and e-commerce,» says Alessandro Parimbelli, Coesia Chief Excutive Officer, «While dealing with significant, long-term labor challenges.

Developing and adapting new technology into our portfolio of equipment and services is addressing the need for manufacturers to have dynamic, flexible, and highly efficient solutions that are more intuitive to  operate. That is exactly what Pack Expo attendees will experience throughout the Coesia stand».
Hand in hand with automation, Coesia also continues to invest in digital tools and services, as well as in dedicated "e-commerce" services. At the stand, an area for software solutions, Coesia Digital, an area dedicated to Customer Service, and the Coesia Shelf of Sustainable Solutions are further confirmation of the constant drive for innovation and sustainable progress that the Group promotes.
Coesia is a group of 21 companies specializing in highly innovative industrial and packaging solutions based in Bologna, Italy. Coesia companies are leaders in the fields of advanced automatic machines, packaging materials, industrial process solutions and precision gears. Coesia's customers operate in a wide range of industries such as aerospace, ceramics, pharmaceuticals, electronics, healthcare, automotive, tobacco, consumer and luxury goods.
Read more in "Facts and data"