Supercap, part of Crealis Group, strengthens its presence on bartop market following the agreement with 3 new companies.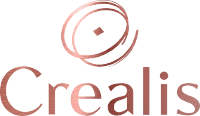 Supercap Srl is signing three strategic acquisitions in Portugal to expand its global presence and strengthen its market position. Supercap is the leader in Crealis Group's BarTop division which provides closure solutions for spirits, olive oil and vinegars; it is headquartered in Pesaro (Italy), Supercap also has a manufacturing facility in Guadalajara (Mexico) and counts over 700 employees overall.
The company signed binding agreements in December 2022 to buy 100% of the share capital of three different companies based in Santa Maria de Feira (Porto, Portugal): (i) Woodcap Industria de Capsulas de Madeira, (ii) Manuel Firinho & Filhos and (iii)Jesus Couto & Pereira.
The three companies combined employ almost 100 people and generated a total turnover in excess of €25m in 2022.
This transaction will create a new industrial hub for Supercap in Portugal and expand the company's product offering by notably adding natural cork products to its line. By providing the most comprehensive set of products to the spirits and condiments bottling industry, Supercap will further cement its position in the BarTop segment, whilst continuing to ensure the highest standards of quality and safety for its clients'products.
Through these transactions, Supercap expects to generate more than €100m in turnover in 2023 across its manufacturing plants in Italy, Portugal and Mexico.
The closing of the 3 transactions is expected by the end of Q1 2023.

Focus on the Portuguese producers

WOODCAP Indústria de Cápsulas de Madeira, LDA: Incorporated in 1998 and currently owned by the Soares Family, the company focuses its activities on the manufacturing of wood cap for the beverage industry. Woodcap is also subcontracted to perform finishing or customisation services of counterparties products. Woodcap has a headcount of 40 people, exporting over than 50% of its production. Luis and Catia Soares will continue managing the company.

MANUEL FIRINHO, LDA: Founded by Manuel Pereira da Silva in 1974, the company was incorporated as a family-owned business under the current name in 2001. The Company focuses its activities in the natural cork stoppers production for the beverage sector, specializing in all types of cork stoppers with different capsulated tops. Manuel Firinho's headcount is 18. Export represents over 80% of the Company's total revenue, with presence in several markets – among others – France, Australia, Turkey, Germany, Austria, U.S. and South Africa. The three brothers, Ana, Pedro and Sara Pereira da Silva will continue to manage the company.

JESUS COUTO & PEREIRA, LDA: Founded in 2011 by Rui Pereira and Gorete Pereira, the company operates in the natural cork sector, producing cork stoppers with top cork capsules. The Company currently has a headcount of 36 people. More than 90% of the production is exported. Rui de Bastos Pereira and Gorete Couto Pereira will continue managing the company after closing.
Read more in "Facts and data"