From Herambiente Servizi Industriali a waste management proposal dedicated to the packaging world, focused on business continuity and sustainability.
In the packaging supply chain, a sudden production peak or the testing of a packaging machine, which concentrates a massive amount of waste in a few weeks, can represent a problem to be managed carefully, finding the right balance.
The sudden increase in waste, as well as the respect of the exit times of waste temporarily deposited in the company, provided for by the Environmental Consolidation Act, is therefore becoming an increasingly delicate aspect. It is well known, in fact, how a delay in collection can cause the maximum times set by law to be exceeded or, even, the need for a plant shutdown.
Plant base to guarantee a non-stop service
This is why business continuity is central to the waste management solutions developed by Herambiente Servizi Industriali for packaging (whose clients include large operators in the sector). HASI has in fact some levers that allow it to guarantee a complete and seamless service in any condition.
First of all, we are talking about the ownership of 97 treatment and recovery plants, in order to manage every kind of waste, dangerous and not dangerous.
With this endowment, unique in Italy, HASI is not only able to always find space to plan collections on behalf of its direct customers but, should a platform be unavailable, the flows are diverted to other sites owned by HASI. Or again, thanks to the consolidated network of partnerships, it can in any case send any load for recovery, relying on certified operators in Italy or abroad.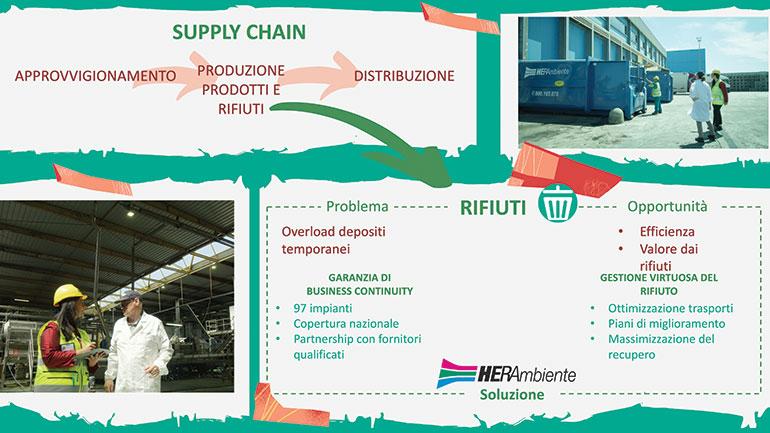 Focus on sustainability and efficiency
In addition to operational continuity, the HASI turnkey waste management service has another asset: a strong focus on sustainability.
A multidisciplinary team of professionals is able to get into the folds of the processes in order to develop improvement plans, with the aim of increasing recovery rates, optimizing transport and reducing waste, improving environmental performance and efficiency.
This includes the possibility of collecting used polyethylene film, regenerating it at Aliplast (part, like HASI, of the Herambiente Group) and returning it to the customer for new use, as already happens with leading industrial companies throughout the country, including Industrie Ceramiche Panaria and Granarolo.
Herambiente Servizi Industriali
A subsidiary of Herambiente (Hera Group), Herambiente Servizi Industriali is the Italian leader in the treatment and recovery of industrial waste, with about 1 million tons treated each year, produced by over 5,000 client companies.
Active throughout the country, it hinges on 7 platforms for hazardous and non-hazardous waste, located in Padua, Castelfranco di Sotto (PI), Pisa, S. Vito al Tagliamento, Ferrara and Ravenna, to which the subsidiaries Vallortigara of Torrebelvicino (VI) and Recycla of Maniago (PN) have recently been added.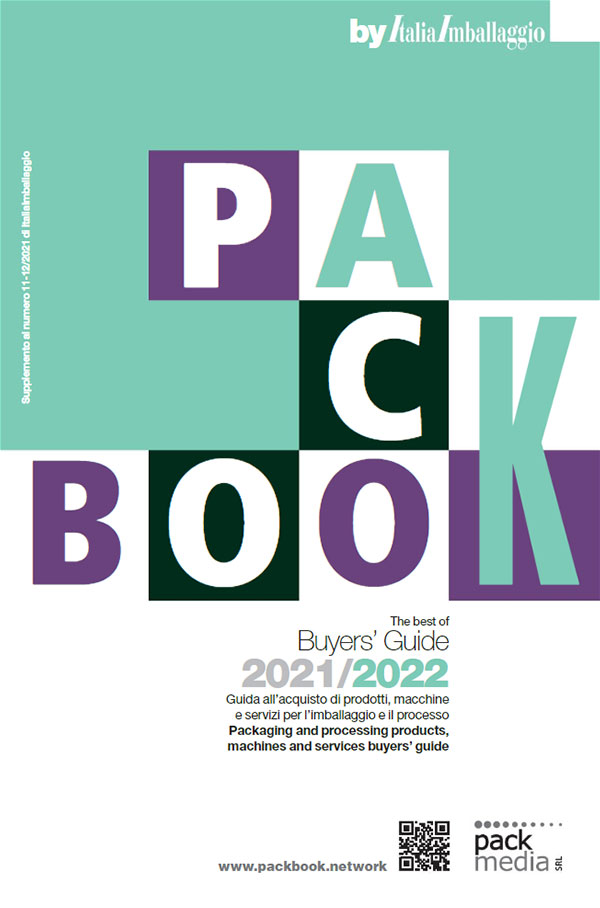 Find out more information about the companies mentioned in this article and published in the Buyers' Guide - PackBook by ItaliaImballaggio
Read more in "Facts and data"