The 2022 edition of Ipack-Ima ended with a surprising success for all the PFM Group companies, with more than 700 accredited visitors coming to the booth over 4 days of the fair to touch first hand the technological innovations on display: the D400 EPT horizontal stand-up pouch packaging machine equipped with magnetic trolley conveyor; the high-speed line dedicated to fragile stuffed cookies, SPS Regola BOE, consisting of handling, buffering and packaging systems.
Last but not least, MBP's newest addition, namely the RQ700 intermittent VFFS packaging machine, which completes the R-Series range and makes traditional pillow bags, block-bottom and Doy-Style packs.
All the advantages expressed by R-Series, in the RQ700 are enhanced with those derived from the removable and interchangeable QRM Power Feedback sealing unit, which enables quick and easy format changes.
In fact, to change from a pillow bag or Steelo-Bag (square bottom with 4 side seals) to a Doy-Style package, it is sufficient to extract and replace the QRM sealing unit, which mounts on board, already adjusted, all the accessories dedicated to the specific type of package. It thus takes only 5 to 10 minutes to make format changes and produce aesthetically perfect packs; the packaging machine also allows you to measure, set, store and constantly maintain the sealing force required for each recipe.
The MBP RQ700 is super compact and produces up to 120 pillows-bags/min or 60 Doy-Style or Steelo/Bags per minute and can double production in the TWIN version.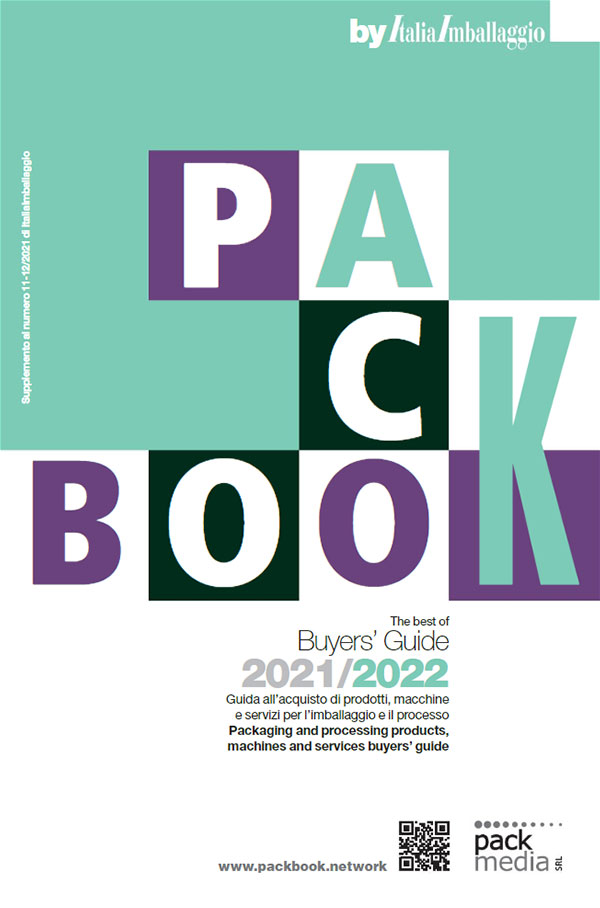 Find out more information about the companies mentioned in this article and published in the Buyers' Guide - PackBook by ItaliaImballaggio
PFM S.P.A. PACKAGING MACHINERY