Specializing in the production and distribution of industrial marking and labeling systems, the company WorldJet (Sassuolo, MO) has recently developed two innovative solutions that provide answers to the needs of product traceability, starting from the production phase and ending with its management in the warehouse.
An issue, this, on which WorldJet's R&D has focused to develop increasingly high-performance automatic machines, capable of satisfying any application regardless of the type of product to be labeled.
Let's start with the WPA6-PL-FL-HV-C, capable of labeling along the 3 axes, thanks to a fully electric handling system, which allows the label to be placed both on the side of the pallet and on the running front of the product: a feature that allows its integration within automated warehouse management systems, where there is a need to read labels placed at precise locations on the product.
This fully automated labeling machine model is equipped with a scanner integral to the plate, which allows verification of both the presence of the label and the information within the code itself.
This information will later be processed by dedicated software, which can interface with the factory computer system, so that product handling can be monitored throughout the process. 
The machine is equipped with a window located at the front that, during the work cycle, opens automatically, allowing the mechanical arm to travel for label application, and then closes at the end of the cycle.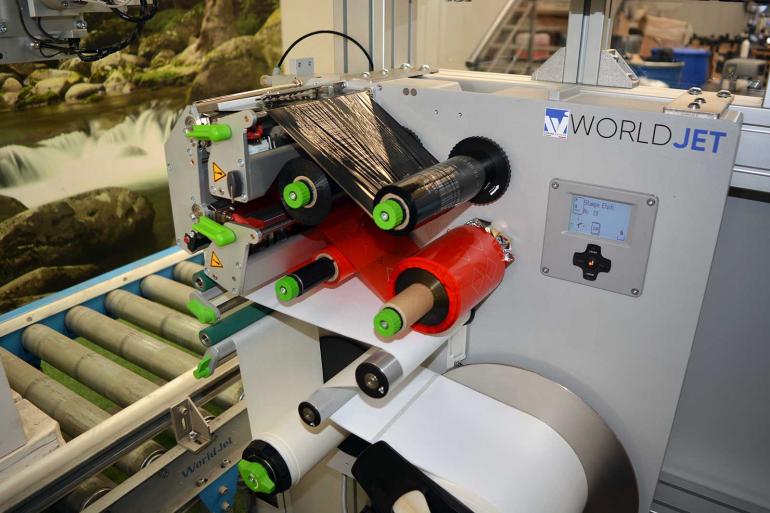 Fully isolated from the external environment, it is equipped with a cooling system to maintain an optimal working temperature, thus ensuring that all electrical and mechanical components can work in optimal conditions without being damaged by high temperatures.
A door with an electric lock, unlocked through an access request button, and a series of safety systems allow the machine to work in an environment without perimeter protection.
The WPA6-PL-FL-HV-DC is ideal in all those applications where the label needs to be customized with colorful logos or signal symbols. In addition to having all the features of the model described above, it allows for a more complex final layout thanks to printing with two ribbons: equipped with the Ribbon Saver feature, it uses only the minimum amount of ribbon needed to generate the graphics on the label.
Finally, the use of neutral labels, the emptying of warehouses with pre-printed labels, and Ribbon Saver technology testify to the sustainable approach taken by WorldJet in the design of its industrial coding equipment.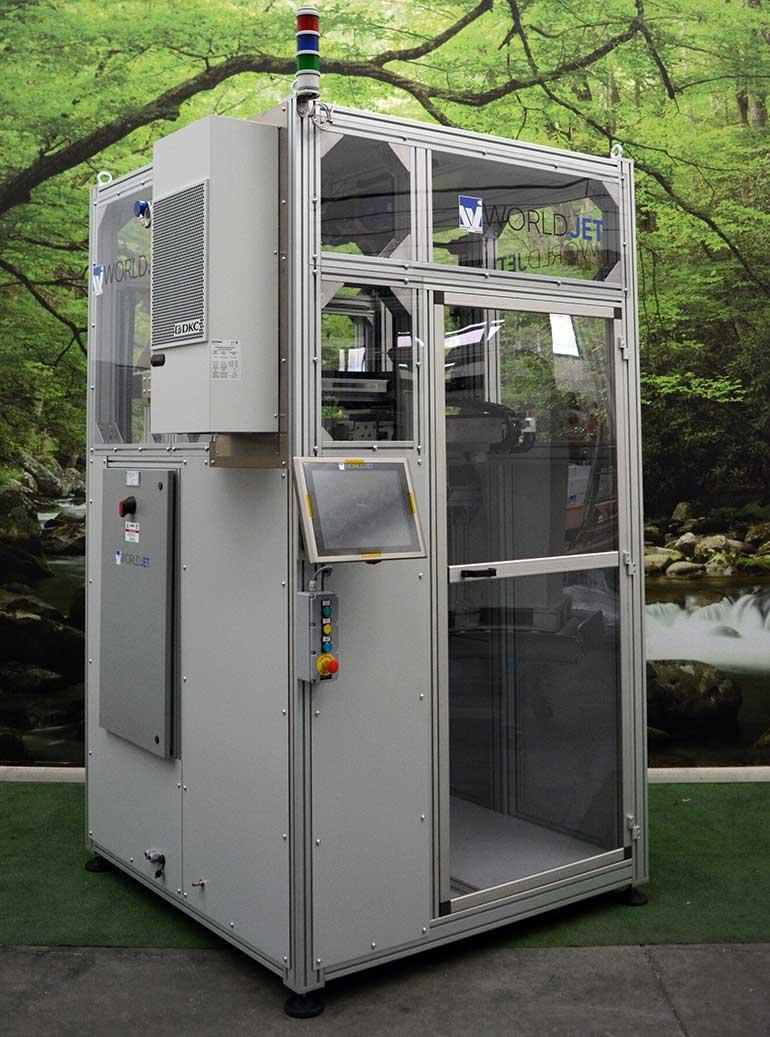 BREAKING NEWS. WorldJet recently entered into an agreement with CITRONIX, the world leader in the supply of continuous inkjet printers (CIJ). The wide range of CITRONIX products has been designed to meet the coding and marking needs in the most demanding industrial environments, ensuring maximum reliability and precision.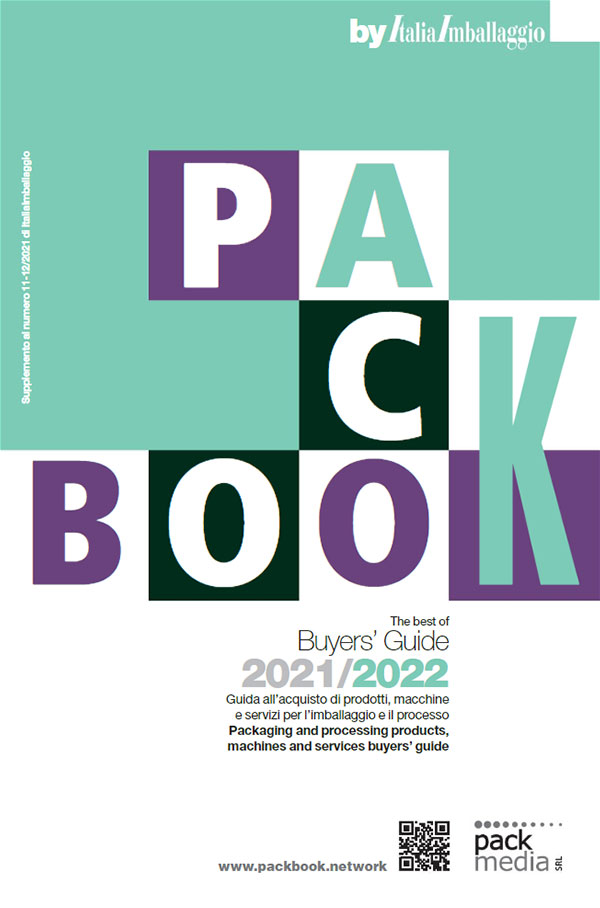 Find out more information about the companies mentioned in this article and published in the Buyers' Guide - PackBook by ItaliaImballaggio