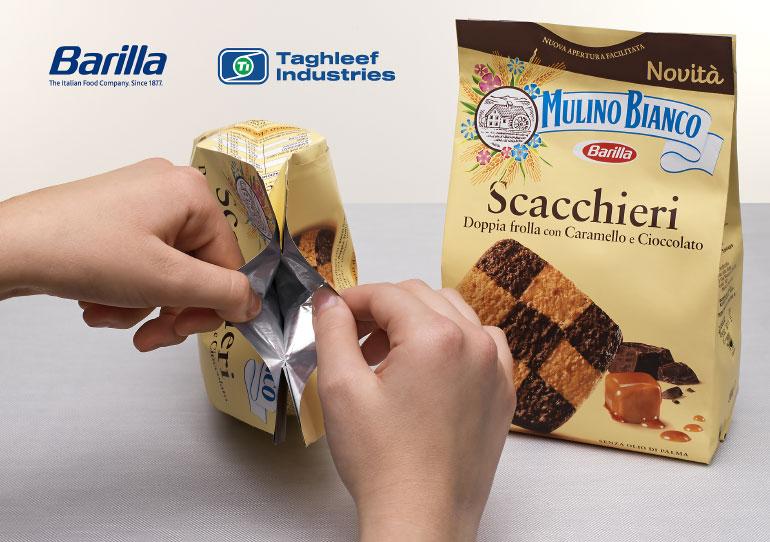 Easy opening bag
responsible | safe | accessible | transparent | informative | contemporary | sustainable
What it is. A bag made of a laminate of paper / metallized polypropylene, which allows the consumers to open the package without the use of scissors. In addition to the ease of use for every consumer, always looking for more functionality, eliminating the scissors also makes the solution great for children to access the product in a safe way. Easy opening without the need for tools also favors new occasions of use such as out of home consumption.
Materials. Laminate Paper / OPP metallized peelable.
Product or target market. Biscuits. The solution was launched for the Mulino Bianco brand, but the material can be used for all packages made with paper material laminated with a sealing metallized film, so it can be extended to all the brands of the Barilla Group.
Design and/or communication. The new easy opening was communicated on the front and back of pack, through a new graphical design with colored areas and icons that highlight the new opening gesture to the consumer.
Technology. The new packaging material was developed ad hoc with Taghleef Industries  and the packaging machines adapted, to achieve optimal levels of sealability and peelability.
Sustainability. The material used is recyclable in the paper stream.