Packaging and labels as narrators of unique and precious stories, a compendium of technologies and image care, reinterpreted in a sustainable and affordable way, capable of making a brand unique. This is the sphere that the KURZ Group - of which Luxoro is the exclusive representative for Italy - is moving, proposing the recent DM-LINER Series, a line of machines and devices dedicated to digital metallization on various substrates.
Constantly searching for solutions for digital metallization, the KURZ Group (Luxoro in Italy) has developed the DM-LINER Series, a dedicated line of state-of-the-art machines and devices capable of working on different substrates - from plastic materials to coated papers - destined for papermaking or label production.
Adding a DM-LINER technology to a printing process, whether digital or traditional, effectively expands the possibility of offering customers increasingly complete products. In addition, all solutions in the series support variable data management, even in the case of having to metallize a so-called "capsule collection," performing customization of very short runs.
An ideal trait d'union of the various DM-LINER systems, we recall the DIGITAL METAL® foil designed expressly for digital metallization, which guarantees perfect rendering and brilliant results. It ensures maximum flexibility in design planning and lends itself to different types of graphics, from partial metallization to the metallization of individual details and complete customization.
DM-LINER for sheetfed finishing
Designed to achieve flat or embossed designs with varnish or metallized effects, DM-Liner series machines ensure fast, high-performance digital finishing of 50x70 cm and 70x100 cm format sheets. In addition to the quality result, they set completely new standards in flexibility: minimal start-up time, high media adaptability and effective job speed increase their efficiency, helping to reduce production costs.
The three solutions proposed and described below are designed to meet different production needs, from small quantities to high industrial production runs: they are therefore suitable for both mass-produced products and limited, customized printing.
DM-MAXLINER
This is the "flagship" of the KURZ systems in terms of tactile and metallic effects. A high-productivity machine for digital ennoblements, it enables glossy and embossed designs, combined with metallic effects, in a single pass. Characterized by extreme working speed, it is the highest performing digital finishing machine on the market.
DM-LUXLINER
Stand-alone machine for transferring metallic effects onto previously printed sheets from a digital machine. It allows very accurate overprinting of up to 4 colors.
DM-SMARTLINER
Compact digital metallization unit. The transfer process is carried out upstream of the digital color printing, thus allowing overprinting of the metallized effects, or even downstream for ennobling without overprinting. It can metallize up to 3,100 sheets/h SRA3 and can apply custom hologram designs.
DM-LINERs for reel-to-reel finishing
Dedicated label printing solutions can work with reels from 150 to 350 mm wide. The main feature is the minimal thickness of the effects obtained, which allows to use and rewind reels of any thickness without any deformation of the printed matter, with a register accuracy of ± 0.2 mm, even on subsequent processes.
This system guarantees high print runs without roll changes (in fact, reels up to 800 mm in diameter can be mounted). Thanks to a sophisticated management of roll consumption, if the graphics allow it, the machines can reuse a roll of metallic effect up to 3 times, with significant savings on production costs.
DM-JETLINER
This is the device created to be coupled with a digital reel-to-reel machine, which enables the production of even customized metallized graphics that can be perfectly overprinted in color to achieve effects with no limits for creativity. The production speed reaches 75 m/min one, with a resolution of 600 x 600 dpi.
DM-UNILINER
A stand-alone metallization unit, it is thus a universal system for the narrow web industry. It can be installed on a printing press and positioned either before or after the printing process.
Again, the production speed reaches 75 m/min one, with a resolution of 600 x 600 dpi.
Sustainability benefits
Achieving sustainable processes is among the KURZ Group's key topics, guiding its development and investment. The DM-LINER line is designed to ensure effective time and energy savings during the finishing phase, which reflects positively on the overall energy balance of processing and its environmental impact. We would also remind you that all of KURZ's transfer products are designed to be recyclable and compostable, and in no way affect the sustainable nature of the substrate to which they are applied.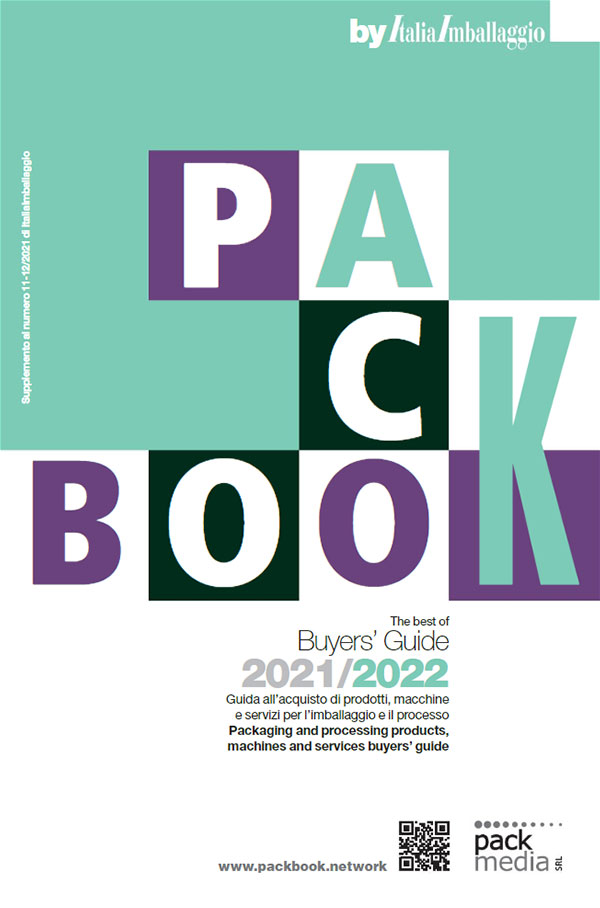 Find out more information about the companies mentioned in this article and published in the Buyers' Guide - PackBook by ItaliaImballaggio