Monthly showcase of packaging solutions to communicate, protect and distribute commonly used products.
The Eclipse containers combine sustainability with luxury
To be marketable, packaging must embody features such as sustainability, innovative design and functionality. However, the proliferation of new technologies and shifting consumer habits in recent years have led buyers and consumers to demand different products. No longer satisfied with basic containers, they now want packaging that is both innovative and exclusive, capable of capturing their attention and interest.
After analysing the latest consumer trends, Contital has introduced the Eclipse line, featuring elegant black and gold lacquered aluminium containers that can be closed with recyclable lids, providing an ideal solution to enhance both food delivery and takeaway services. These containers are suitable for use in both traditional and microwave ovens and are safe for use with all types of food, including acidic and salty dishes, ensuring perfect packaging for any gourmet meal. Extra-rigid and 100% sustainable, the Eclipse containers are the ideal choice for the high-end catering industry, ensuring that gourmet meals can be presented with excellence, even in takeaway scenarios.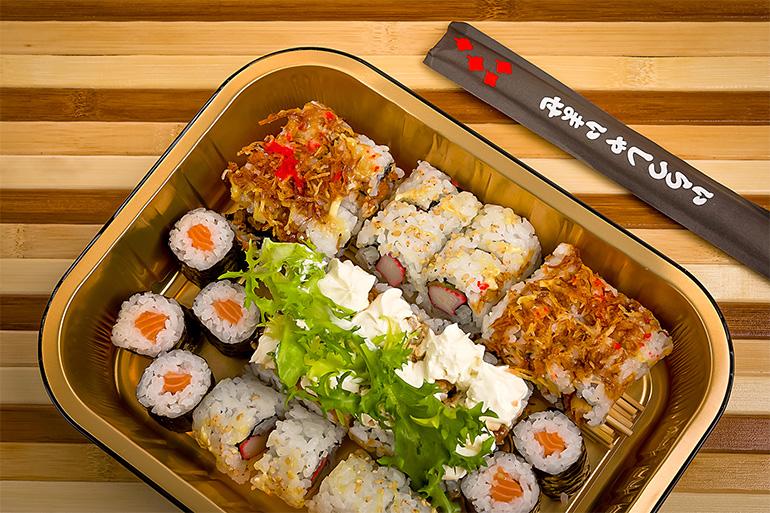 ---
The collection of ecological papers for luxury packaging
Favini, the paper mill known for its ecological papers, presents the "Paper from our Echosystem" collection, the fruit of research and development for the circular economy. The sustainability concept is central for Favini, which aims to create materials suitable for packaging and printed matter which is of high aesthetic value and at the same time environmentally friendly.
The papers marked with the Paper from our Echosystem logo have ecological credentials that make them highly sustainable. They are made with innovative raw materials, such as recycled fibre, textile, leather or agro-industrial waste and alternative fibres such as bamboo. In addition, emissions have been neutralised. The papers are produced with renewable energy, are FSC™ certified and biodegradable. The Paper from our Echosystem range includes six types of paper: Alga Carta, with algae; Crush, with agro-industrial waste; Remake, with leather processing by-products; Refit, made with industrial textile waste; Shiro Echo, 100% recycled; and Tree Free, containing bamboo and cotton. The term "Echosystem" is a play on words: the first (ecosystem) refers the group of substances in a dynamic equilibrium, like the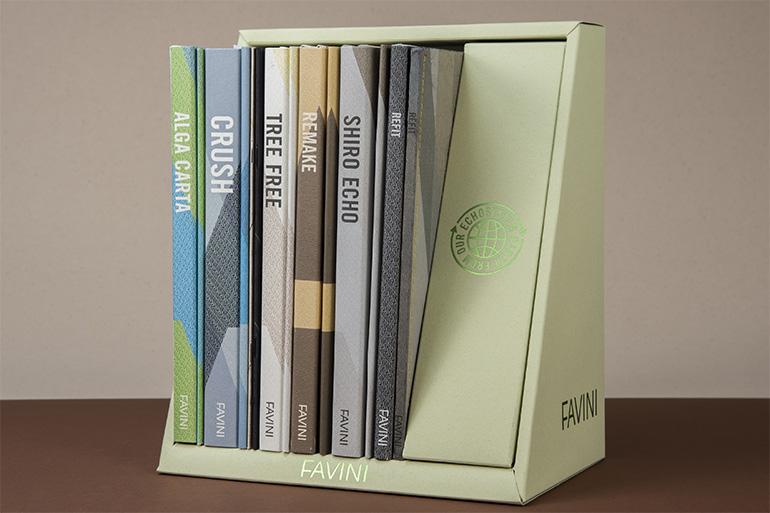 ---
l vino dipinto (Painted wine)
A book with original images published by Ronca Editore, to leaf through page by page, in which "Wine" is the protagonist recounted by the advertiser/artist Miky Degni in 170 works, created dipping the brush in red wine, in fact. In an epoch in which everything depends on algorithms, Miky narrates a conceptual journey which, since 2007, has led him to develop his own personal ad innovative technique, going back to using hands and brush, elevating wine to art.
The forward to the book is written by Professor Stefano Pizzi, professor of painting at the Brera Academy, while the text is by Marina Martorana (former journalist of the Corriere della Sera newspaper) with dates, anecdotes, and some quite intimate curiosities that the artist has chosen to reveal.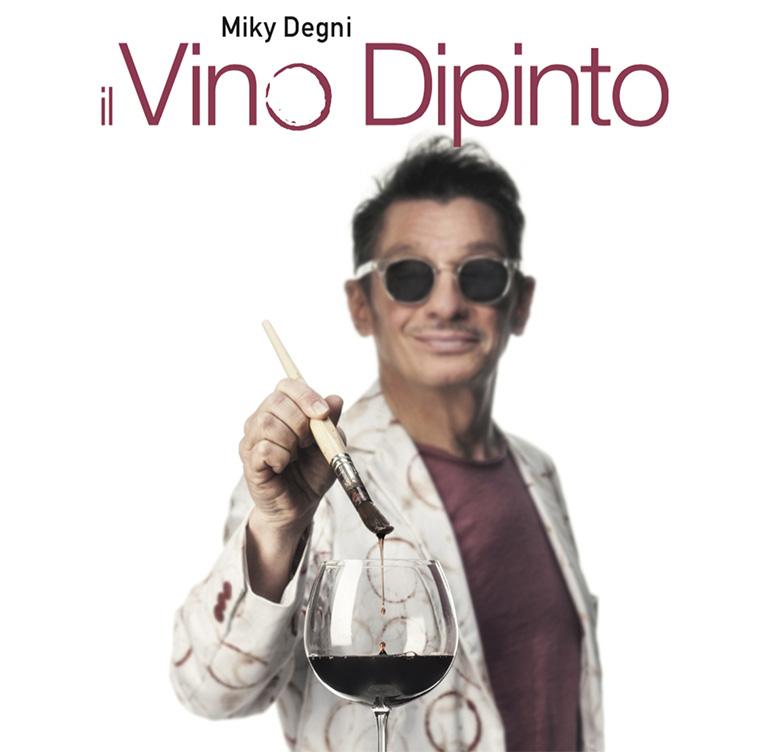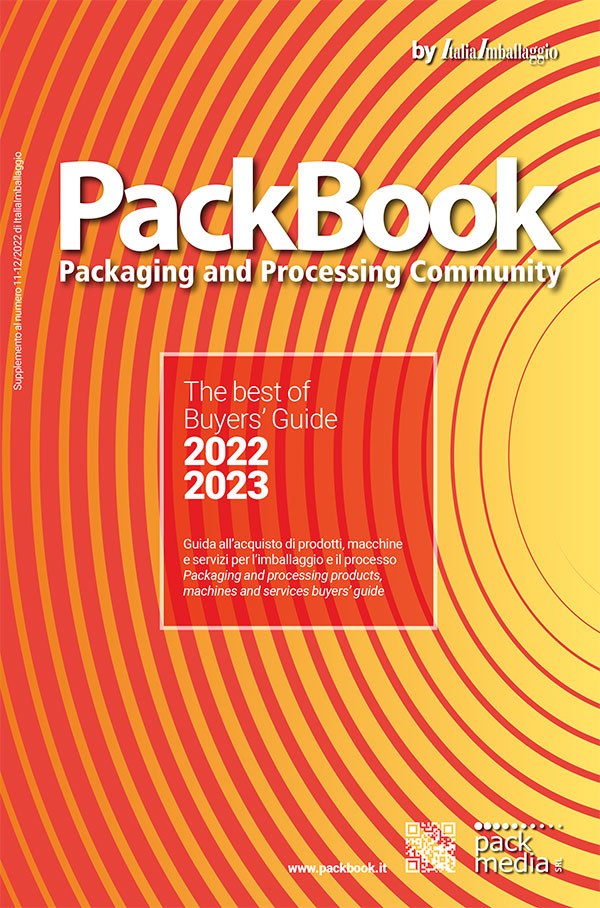 Find out more information about the companies mentioned in this article and published in the Buyers' Guide - PackBook by ItaliaImballaggio