Laminates, valves and plastic accessories, but also packaging lines and a top-level service developed for application in numerous sectors, from food to detergents: with over 170 years of experience in flexible packaging, Goglio designs and develops complete systems for packaging. Nadia Pante, the company's Aseptic Bags Product Manager gives an overview of the most recent solutions.
Goglio SpA at Interpack 2023, Hall 11 - E60
World leader in the aseptic packaging of liquid and pumpable food products, such as fruit pulps and concentrates, the Goglio Group has gained market share over the years thanks to the offer of a wide range of bags, produced in Italy in the Daverio (VA) factory and in China in the Tianjin factory, for sale throughout the world.
Evolving proposals, with a focus on sustainability
Starting with the aseptic bags with spout, sterilised thanks to a specific irradiation process, they are available in different versions, varying according to barriers and formats: the bag-in-box - from 3 to 20 litres - is intended, in particular, for the food service sector, while the large and very large-size bags - from 220 to 1600 litres - are aimed primarily at those involved in the transformation of semi-processed products.
The liquid food sector is also affected by the growing attention towards environmental sustainability, and consequently towards the use of suitable for recycling materials.
«This is a challenge to be met, which further complicates the already complex storage of processed liquid products in aseptic conditions, of which we must in any case ensure the protection of their characteristics» Nadia Pante, Goglio Aseptic Bags Product Manager comments. «The barrier properties of the packaging must guarantee the good condition of the packaged product for a long period in the absence of preservatives».
Thanks to the constant activity of the internal research and development team, the Group has recently launched on to the market the green Fres-co Aseptic System®, a line made of mono-PE multi-layer material, which guarantees high barrier standards and permits disposal in modern recycling plants, where available.
Goglio also offers entire packaging lines starting from pre-formed bags with seal used in the GNova system, with modular solutions that can fill small and medium-size packages, in formats up to 10 l capacity for the specialized food and beverage distribution sector. Besides the aseptic packaging, the pouches are also suitable for hot filling, retort and sterilizable processes, and are able to ensure the highest quality and hygiene standards.
«The direction in which we are working together with our customers is the development of mono-material multi-layer solutions combined with lacquer coatings which, on the one hand, guarantee the shelf-life of the product and the possibility of processing the packaging with more aggressive technical treatments, and on the other hand, don't have an excessive impact on costs».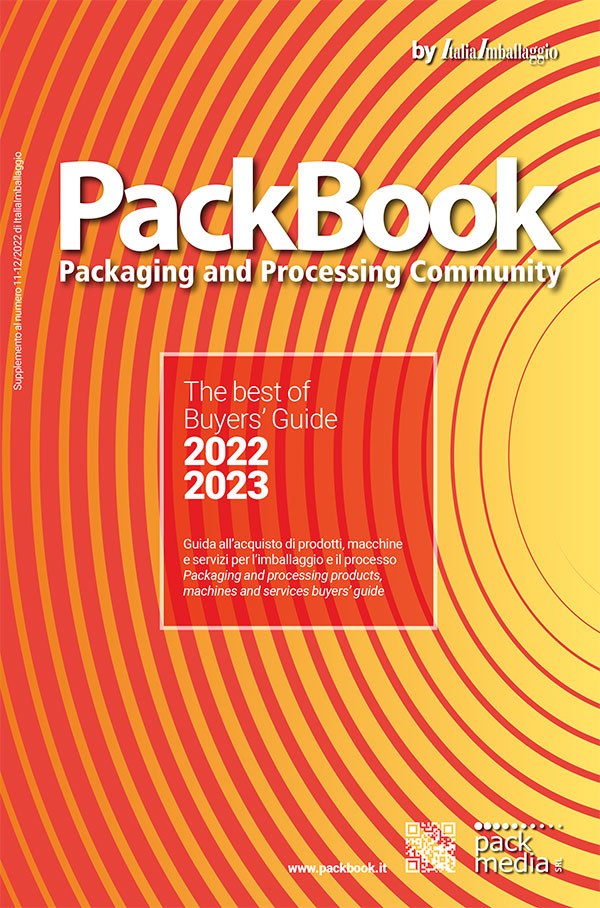 Find out more information about the companies mentioned in this article and published in the Buyers' Guide - PackBook by ItaliaImballaggio