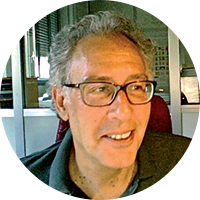 Editorial by Stefano Lavorini.
Present in person: this is the feature that marks the resumption of activities after the summer. In spite of the unknowns multiplying at the political-diplomatic level, the packaging world is in fact experiencing a season of great dynamism: demand continues to grow (so it seems) despite the difficulties in sourcing materials and components and the hyperbolic rise in energy costs.
This was confirmed by packaging producers and machine manufacturers present at Achema in Frankfurt, Drinktec in Munich, FachPack in Nuremberg, Luxe Pack Monaco in Monte Carlo, and Forum Meccatronica in Padua.
The dominant theme of course remains sustainability, declined in an infinity of more or less true and meaningful variants. In short, there is still plenty of green washing, but there is no shortage of virtuous examples built on a foundation of seriousness and objectivity.
Eurovetrocap's new "zero in.pack" catalog, for example, is enriched with content that goes beyond the mere presentation of products, as a comparative life cycle analysis (LCA) has been included for each category, so as to explain why one packaging solution is less impactful than another, and what compromises need to be made in the case of alternative solutions, such as refillable, lightweighted containers or those made from recycled materials.
In addition to illustrating the various types of plastics, and more, the shortcomings of opting for recycled materials, in terms of color and aesthetics (in the case of blown containers, speckling, orange peels, etc.) are highlighted, among other things.
A rewarding exercise in terms of transparency...
And yet...and yet there is no shortage of blameworthy and in my opinion surprising cases.
Thus a historic and renowned German paper mill such as Gmund sported at the fair (at Luxe Pack) a large backlit wall with the pay-off "fuck plastic": stuff to die for! The use of lewd, proto-erotic language signaling the assumption of accompanying tough-guy stances knows no bounds, and sorties of such brutal radicality and intransigence are detrimental to the whole industry, simplifying and trivializing a very serious issue, such as that of sustainability, which is as complex as ever.
Just to say, I cite the diversification of contributions for paper packaging applied by Conai, which makes it clear that no one is without sin, from the point of view of segregated collection, recycling and recovery of packaging waste.
To which we could add that biodegradable plastics, such as polylactic acid (PLA) and starch-based polymers, are expected to mark an annual growth of more than 10 5% until 2031, while biobased plastics that are not biodegradable, such as PE, PET or PA, will have a lower trend of 7.5% per year (source Ceresana).
On the automation and machinery front, the efforts of manufacturers are all in the direction of making production processes more efficient, digitizing operations and reducing the ecological footprint of packaging (saving materials and consumption, optimizing in the use of alternative packaging, etc.).
In this area, I point out the work carried out by B&R Automation to use green materials in power electronics, specifically gallium nitride as a semiconductor for MOSFETs (Mechatronics Forum).
In short, while we are seeing a boom in artificial intelligence and ethical practices, what seems to be lacking in certain areas is some human common sense. And good taste.