Cosmetic, pharmaceutical, food: Omas Tecnosistemi's catalog addresses different sectors, between high technology and customization.
Omas Tecnosistemi, leader in the design and construction of filling and capping machines, has strengthened in the last years the sale of process machines, such as turboemulsifiers, fat melters, dissolvers. The company offers a wide range of solutions and sizes from 2.5 to 1000 liters, as well as models with 2000, 3000 and 5000 liters tanks, suitable for the cosmetic, pharmaceutical and food sectors.
Full of fair engagements also beyond national borders, the month of May started with IPACK-IMA and Pharmintech 2022, where Omas Tecnosistemi presented CX-15, vacuum turboemulsifier complete with 5-liter melter for fatty materials; GMT-R70, intubating machine for aluminum tubes; G-D-250, fully automatic, for filling nutraceutical liquids, with insertion of piercing cap, pre-assembled with G-250 monoblock (powder dosage and pressure closure), plastic cap insertion and screw closure. All bottle and cap feeding systems are designed and manufactured by Omas Tecnosistemi, a production innovation to enrich the quality of the products offered.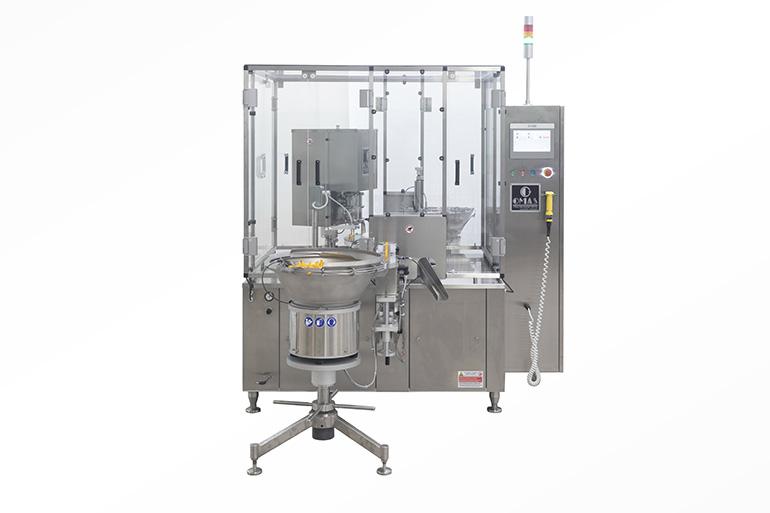 High technology pharma solutions
For the pharmaceutical sector, the available solutions can satisfy both the needs of small productions and reach high productivity with continuous lines, ranging from semi-automatic dosers for liquids, creams and powders to automatic machines and complete "turnkey" high-tech plants.
The latter include: turboemulsifiers, melters and dissolvers, mixers, sterile air bottle cleaning machines, filling and capping machines (for bottles, vials, sprays, droppers, syrups, ophthalmological solutions, non-injectable syringes, polypropylene, laminated and aluninium tubes), labelling machines, bottle and cap orientation systems, rotary tables and trays, as well as customized solutions, suitable to be installed under laminar flow or in clean rooms.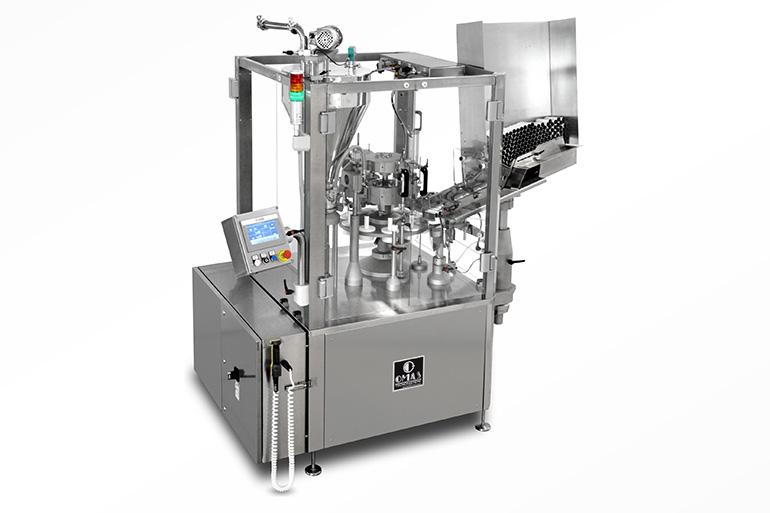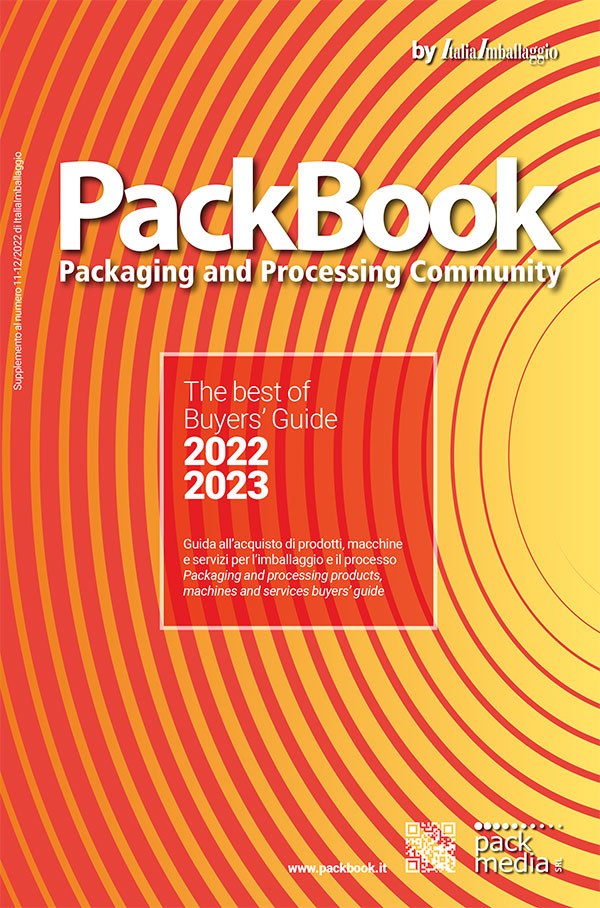 Find out more information about the companies mentioned in this article and published in the Buyers' Guide - PackBook by ItaliaImballaggio