The new site will serve the North European market, guaranteeing an efficient and timely local service to all customers.
Modula has announced the opening of a new branch in Denmark that reinforces the presence of the company leader in the vertical automatic warehouse sector in North Europe.  The structure, the ninth in the world, has its headquarters in Copenhagen with offices and employees located also in Switzerland to offer the best possible service to all its customers in the Scandinavian area where the company sees significant development potential.
 
For Modula, being present in the territory means ensuring customers a local service, rapid and timely response and interventions, and latest-generation technologies strongly oriented towards sustainability that guarantee the maximum reduction of waste and a safe working environment: every automatic warehouse derives from 4.0 processes and is produced entirely in Italy. All the equipment for North Europe is manufactured in the Salvaterra factory, where the raw materials are transformed into finished warehouses thanks to robots, punching machines, bending machines and highly technological production lines.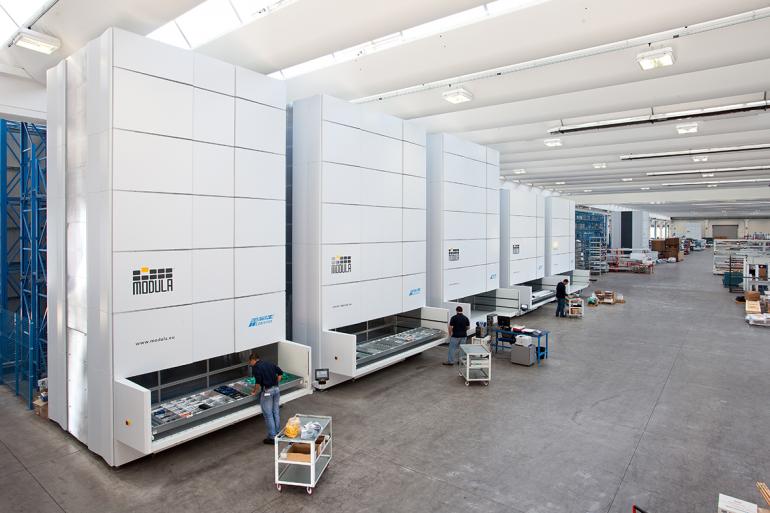 For a company like Modula which closed 2022 with a turnover of around 400 million, has 1,000 employees and over 20,000 customers in the world, the push towards internationalization is one of the strategic levers envisaged in the growth plan.
The Danish branch completes the company's global network composed of 3 central sites, 9 branches and over 100 dealers throughout the world, consolidating its position as leader in the automated storage and retrieval sector.