Paola Avogadro, Ferrero Global Packaging Design Director, describes the steps of the long journey undertaken by the company in search of "ethical" packaging.
M. Costanza Candi, Luciana Guidotti
A world leader in the confectionary sector, since the 1950s Ferrero has achieved success with iconic brands such as Nutella®  and Kinder®, implementing a process of innovation that involves both the product and the entire organization, with a corporate culture that has embraced the themes of "sustainability" and "CSR" long before they became the focus of public debate.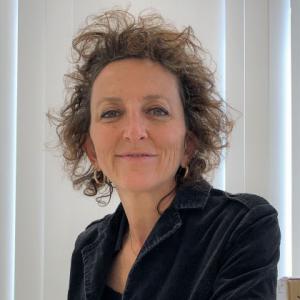 A culture that looks at sustainability as a complex statement, which includes the environment, food safety, shelf life and requires the study of design and materials adapted to changing times, new methods of presentation and distribution, in short, to the specific needs of the market. And, above all, whether it's paper, plastic or new packaging materials - on which the colossus has been focusing its research for some time now - there is no preconceived choice of field!
This is what Paola Avogadro, Ferrero Global Packaging Design Director, talks about with ItaliaImballaggio.
Sustainability is a theme whose value is now fully assumed by public opinion: how would you define the relationship between the increased sensitivity of consumers and the role of innovation played by major players such as your company?
Today, citizens are under great media pressure on environmental issues, often with a strong emotional impact. Certainly, companies like Ferrero have the responsibility to communicate with the consumer in a clear and transparent way, providing concrete indications supported by scientific data, which allow informed and conscious choices to be made. For this reason, in recent years, the Group has confirmed its commitment to a sustainable social and environmental development, obviously not separated from the economic one. And for those who deal with packaged products intended for mass consumption, this means focusing attention on packaging and, in particular, on plastic. The company has committed to making 100% of its packaging recyclable, reusable or compostable by 2025, with the signing in October 2019 of the "New Plastics Economy Global Commitment" sponsored by the Ellen MacArthur Foundation and the UN Environment Program (UNEP).
To this, we have added the commitment to reduce virgin plastics with major projects to increase the use of recycled material in our packaging, a significant contribution to the goals promoted by the Circular Plastic Alliance of which we are a member. These public commitments are part of a path that has been in place for some time and is linked to the wider promotion of the principles of the circular economy: they further strengthen Ferrero's approach to the continuous improvement of packaging and are part of the Group's strategy to minimize environmental impact, starting from raw materials, through production facilities and logistics, along the entire value chain.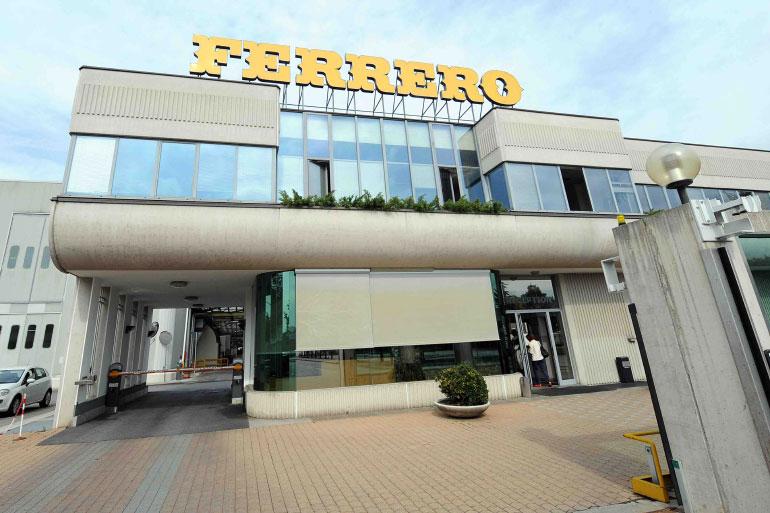 Sustainability of packaging and product: a principle that, in addition to protecting the environment, extends to respect for the territory, sociality and safety, closing a virtuous circle. What is your vision of new lifestyles and consumption?
For Ferrero, packaging is born together with the product and plays a fundamental role. Since our products contain ingredients that are sensitive to external agents and are fresh and selected (this is the case of hazelnuts, cocoa, milk, wafers...), the packaging must ensure that the product remains intact and fragrant from the moment it is produced in the plant, along the distribution chain and then up to the consumer's home, where it will be opened and finally enjoyed.
This allows us to have packs that have existed for 50 years and are now recognizable icons throughout the world, such as the Nutella® jar or glasses, which at the same time are also shining examples of circularity and reuse, in line with current needs.
But, when choosing the packaging, it is not enough to keep in mind the protection criteria: for us, the guarantee of food safety is also a priority.
It is known how the pandemic has generated a different sensitivity towards packaging, no longer seen only as potential waste but as a safe and hermetic means of protecting food. As convinced supporters of the choice of the right material for every need as we are, in this context it was interesting to recognize that plastic has once again demonstrated its value in adequately protecting certain products.
Equally important for families is avoiding food waste. In this sense, too, packaging plays a key role. Plastic offers a guarantee that today we are also trying to obtain from new paper-based or biodegradable materials that are being developed. It is undeniable to recognize that it will take time for new materials to achieve the performance that plastic has achieved in 50 years of development. That's why it's so important today to combine research into new materials with targeted infrastructure development work for increasingly effective recycling of plastics.
Another effect of the pandemic has been the boom in online shopping. This channel requires specific design and protection of the product, to withstand transport and distribution managed in a very different way than the classic supermarket shopping. It is therefore necessary to avoid introducing over-packaging in an attempt to protect the pack. At Ferrero, we have created a work team dedicated to researching optimal solutions for this channel and we are currently testing their effectiveness.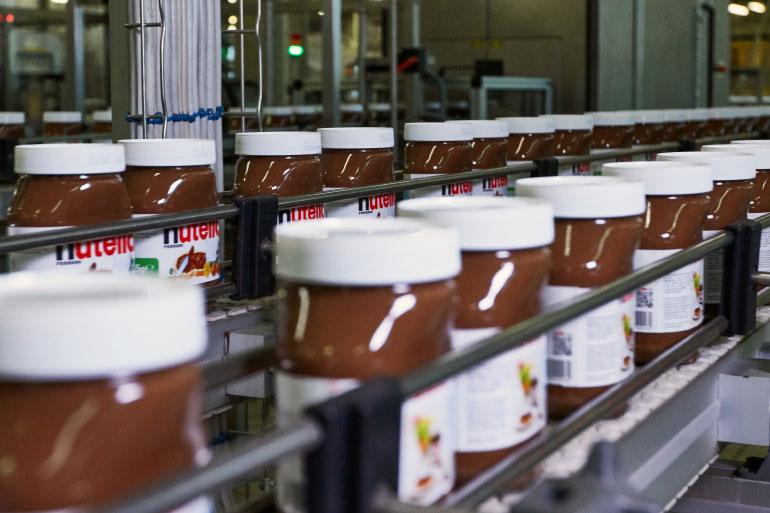 Sustainability of packaging means research into new materials, the study of innovative and "responsible" designs, and ad hoc communication capable of emphasizing the characteristics of an evolved and ethical packaging so that it is made with less waste of resources and is recyclable.... A useful weapon for marketing?
For years, Ferrero has been using different materials selected on the basis of the specific characteristics of the product, and for years we have been working with a view to respecting what we commonly call "the 5Rs": removal (of excess packaging), reduction (of material consumption), reuse (of packaging), renewability of materials, recyclability (of packaging), so as to ensure better circularity. By signing the New Plastics Economy Global Commitment, Ferrero has chosen to play an active and concrete role, committing to eliminate critical or unnecessary plastic packaging through redesign, innovation and new delivery models. In fact, we believe in the role of these initiatives, aimed at creating economies of scale and converging the individual efforts of companies towards a common goal. In line with this global commitment, we believe it is also essential to invest in people and new skills. We have therefore strengthened our R&D departments with the aim of ensuring an extra push to explore new projects and evaluate new packaging materials for targeted applications.
We talk about these projects on our websites, where we have created sections dedicated to the sustainability of our brands and where we provide useful information to citizens so that they can make informed choices and contribute concretely to the proper management of packaging at the end of its life.
Today, on-pack communication is definitely a marketing lever, and since the sustainability issue is complex and has several facets, communication is also becoming more complicated. In Ferrero, we have adopted a scientific approach in this regard, preferring to provide information only where supported by technical data, certified tests, and third-party verification. We participate in the working group on communication guidelines in Recyclass and CGF (Consumer Goods Forum) and we believe it is essential to define a clear perimeter within which to talk to citizens about sustainability, avoiding confusion.
Several years ago we developed and proposed our version of end-of-life labeling, with the aim of providing consumers with clear indications on the disposal of packaging and anticipating an issue that has only recently been addressed at legislative level. We have had to face exogenous challenges dictated by the discretion and heterogeneity of waste collection systems and non-uniform rules, which can change even from one municipality to another in the same region.  Internally, the biggest challenge has been to devise a single system that can be implemented at all latitudes. 
The work on environmental labeling has seen an important contribution from CONAI, which we would like to thank for its role as a collector between the needs of companies and the interpretation of regulations with an approach based on dialogue and collaboration. The operational guidelines made available by CONAI allow us to correctly and uniformly transpose legislative stimuli.
Our "talking" digital label, which is part of the Kinder Digital Sustainability project, was also created in this context. It was introduced in September 2021 as a pilot project on some Kinder® products in Italy, France and Germany, with the intention of interacting with the citizen through a universal system (the QR code), which at the same time allows the creation of global and geolocalized content, in different languages for example, but also capable, again through geolocalization, of responding in a capillary way to the individual needs of the citizen. In addition, it is a very agile system, which can be updated easily and quickly: a technological and fun engagement is a new way to stimulate interest and generate awareness about the proper management of packaging.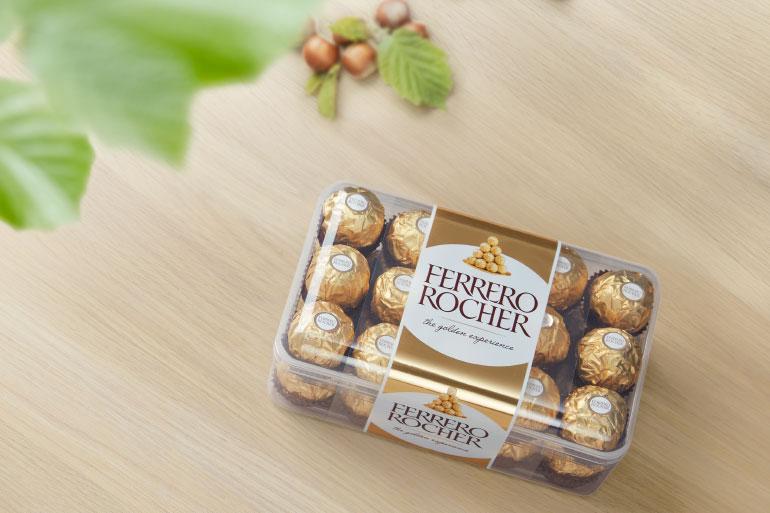 Given that the search for material significantly determines the environmental impact of packaging, what are the choices that prevail in the company in terms of materials, design, reduction of material consumption...?
Our main objective is to design according to ecodesign guidelines, with a focus on the sustainability of our packaging. The challenges, in this sense, are growing exponentially in recent years and require partnerships and collaboration with all the players in the supply chain. To ensure that packaging can be recycled, designers must carefully choose materials so that no component interferes with recycling and the final packaging can be collected, sorted and ultimately recycled into a valuable secondary raw material.
In order to facilitate the choice upstream, it is essential to define clear ecodesign guidelines and, with this objective, Ferrero actively participates in working groups within associations such as 4Evergreen, Ceflex and Recyclass, in which recyclers, suppliers and companies work together, united by the desire to contribute to the development of a supply chain for the collection and recycling of materials, identifying opportunities for the use of secondary raw materials.
In this area, for example, we have developed for KINDER JOY a 100% recyclable paper spoon with a reduction in the use of plastic of over 1,500 tons per year and -45% of CO2 equivalent emissions compared to the previous spoon.
We are also working to implement the use of single-material flexible films and beyond, in line with design guidelines developed to encourage greater recyclability. Despite the fact that films are notoriously very light materials, we have worked to further reduce their thickness and are implementing on KINDER BUENO and KINDER CARDS an ultra-thin film suitable for direct contact with food with a reduction in thickness of around 20% compared to standard films.
One of the most challenging projects we have been working on is the new iconic FERRERO ROCHER packaging in polypropylene, redesigned according to global eco-design guidelines. The new material and the technological innovation in the field of industrial molding have allowed us to reduce plastic consumption by about 40% on the packages launched this year. Thanks to this path, we have reduced plastic by about 2,000 tons globally in the first year; once the launch of the entire FERRERO ROCHER range is completed, we expect to reduce plastic by about 10,000 tons per year, with a consequent important benefit also in terms of CO2 emissions. We are also participating in projects aimed at improving the selection of packaging for more efficient and cleaner recycling. With this in mind, the Ferrero Group is an associate partner of HolyGrail 2.0, with the collaboration of the European Trademark Association (AIM), and has been investing in the implementation of pilot projects to improve technologies for sorted disposal.
Do you involve suppliers in your sustainability policy? How? How do you procure materials that reduce environmental impact?
Never before have collaborations and partnerships been as necessary as in recent years with the various players in the supply chain. We are faced with challenging objectives that cannot be achieved independently. Our suppliers are undoubtedly among the most important players in achieving the 2025 objectives and they share with us urgency and a sense of responsibility. With them we have opened several development fronts by working on the search for innovative materials that are more sustainable and circular, examining the impact of the individual packaging components on the end of life and working to eliminate, replace or reformulate those elements that interfere with the optimal recyclability of the material. The effort is aimed at developing materials that can have the mechanical, chemical and aesthetic performance needed to replace materials that have been established for years. This is not an easy task: the new materials have to run on fast lines with very high automation, they have to guarantee protection of the product from atmospheric agents and contaminants, they have to allow a good printing yield, the necessary mechanical resistance to transport, a pleasant experience in use and all the necessary functional characteristics.
Finally, we carefully monitor and share the sustainability path and 2025 or 2030 targets of our partners, because their contribution to the sustainability of our upstream raw materials has a direct benefit on the environmental impact of our packaging. For years now, we have also been selecting our suppliers on the basis of environmental indicators because it is extremely important to share our vision and medium-term objectives in order to achieve concrete results together.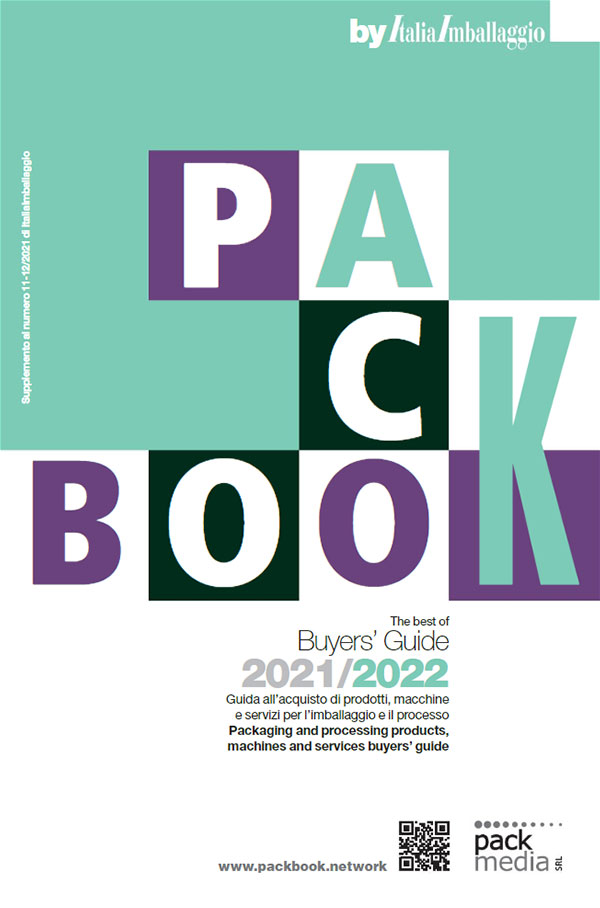 Find out more information about the companies mentioned in this article and published in the Buyers' Guide - PackBook by ItaliaImballaggio
CONAI (National packaging consortium)