A two-person talk for L'Oréal: respecting roles and competencies, Carmen Carulli (Purchasing Director) and Stefania Fabiano (General Manager of the ACTIVE COSMETICS Division) offer us two specific points of view, telling us about the state of the art and the planned moves, between supply chain strategy, product marketing, packaging and sustainability.
M. Costanza Candi, Luciana Guidotti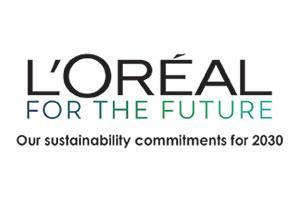 L'Oréal, the historic beauty brand, present in four different market segments - Mass Market, Luxury, Pharmacy and Professional - has for years been implementing a set of initiatives focused on sustainability in the broadest sense. With the "L'Oréal for the Future" program, for example, the multinational giant has set itself a series of challenging goals, focused on reducing overall impacts and measuring them, in order to achieve significant results in terms of reducing emissions and consumption by 2030. And it is on the right track, so much so that, at the end of 2019, L'Oréal had no fewer than 35 carbon neutral sites to its credit, including 14 plants powered by 100% renewable energy. In addition to its commitment to technology, L'Oréal is also sensitive to the environment and to respect for sociality and community life. Two examples are worth mentioning: the 100 million euros allocated for the regeneration of ecosystems and the 50 million in support of women in vulnerable situations.
The brand's strategies are therefore guided by a broad vision that considers product quality, positioning and green packaging as determining factors for the development of its markets. A goal pursued with constant research and development, creative solutions and a rigorous system of measurement and certification, which outline the present framework and offer the trajectories for a path of constant improvement.
In order to describe the state of the art and the next steps, including supply chain strategy, product marketing, packaging and sustainability, ItaliaImballaggio interviewed two leading figures, protagonists of the ongoing transformation.
They are the Purchasing Director Carmen Carulli and the General Manager of the ACTIVE COSMETICS Division, Stefania Fabiano.
Managing complexity (and making it sustainable)
The first talk is by Carmen Carulli, who offers a strategic perspective on the management of a fundamental aspect for the construction of the path to sustainability, namely the management of the supply chain.
Given that the choice of material significantly determines the environmental impact of packaging, what are the choices that prevail in the company in terms of materials, design, volume reduction, etc.?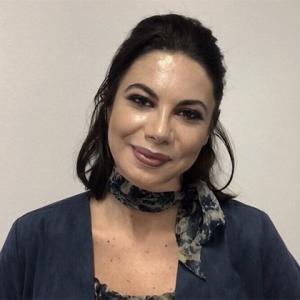 The strategic role of packaging, in the context of sustainability, is a given and, like the product, the primary and secondary packaging reflect our values and our ethical choices, now long-standing, born of attention and respect for consumers. This is why we have started a virtuous path, starting from eco-design with the creation of rules to design and produce sustainable products and packaging. In a second step we have analyzed the waste reduction, with the aim of measuring the quantities produced for each material and optimize them, so as to reduce waste. The last step is second life & recycling, to lower the rate of our environmental impact, giving a second life to materials and aiming at recycling. Everything is also constantly monitored with specific dashboards.
Contingent supply difficulties, significant increase in freight rates, rising raw material and energy prices: how are you dealing with these issues?
The market shortage situation we are experiencing is well known and today, more than ever, rapid reaction makes the difference. To cope with a "vulnerable" market, the objectives we have set ourselves are based on three fundamental axes: anticipation, standardization and efficiency.
Thanks to an automated purchasing process based on integrated platforms and user-friendly catalogs, we aim to simplify operations, offering a wide choice of products, with defined delivery times and prices locked in at 6 months. This does not mean eliminating the impact of increased costs and delivery times altogether, but limiting the consequences. On a bi-weekly basis we meet with the business and finance departments to verify and compare the choices that lead to greater efficiency. We work, in particular, on promotional campaigns and the choice of materials chosen by one division and easily duplicated by another. Because, I wish to reiterate, L'Oréal is a single large company that operates in very different markets (Mass Market, Luxury, Pharmacy, Professional). And that's why we have to find synergies and optimizations in line with our values, without forgetting that all materials are and must be green, because the environment is our priority.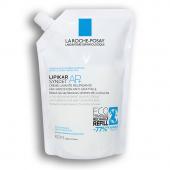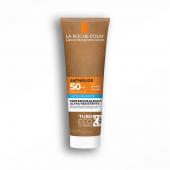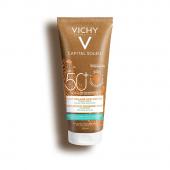 Do you think that the tendency to "shorten" the supply chain could represent an advantage for your company?
In the management of indirect purchases, the focal point of the supply chain is to integrate and share your strategy with suppliers and internal customers: anticipating the needs and declining the necessities of the business according to the market situation is the only, true competitive advantage.
Do you involve suppliers in your sustainability policy? How? How do you procure materials that reduce environmental impact?
Supplier involvement is an integral part of the sustainability program. The onboarding of new suppliers and business reviews with established suppliers always start from our "golden rules", which we pass on through massive training, thus enabling everyone to introduce the Group's eco-design principles. At a later stage, we integrate structured reporting to monitor key performance indicators (KPIs) shared with our headquarters. The sourcing of raw materials complies with the certification criteria required by the Group, such as the use of paper and paperboard from FSC or PEFC certified sources. Every year we set new goals to be achieved with our partner suppliers, such as the certification of the recyclability of promotional packaging using the Aticelca method. For example, the Christmas campaign of the L'Oréal Paris brand with laminated packaging, which was certified with a level B recyclability in paper collection, or the displays for the 2022 campaign of the Vichy suncare products of the Pharmacy Division, which obtained level A certification with Aticelca. These are examples of how the application of eco-design rules brings concrete results in daily activities.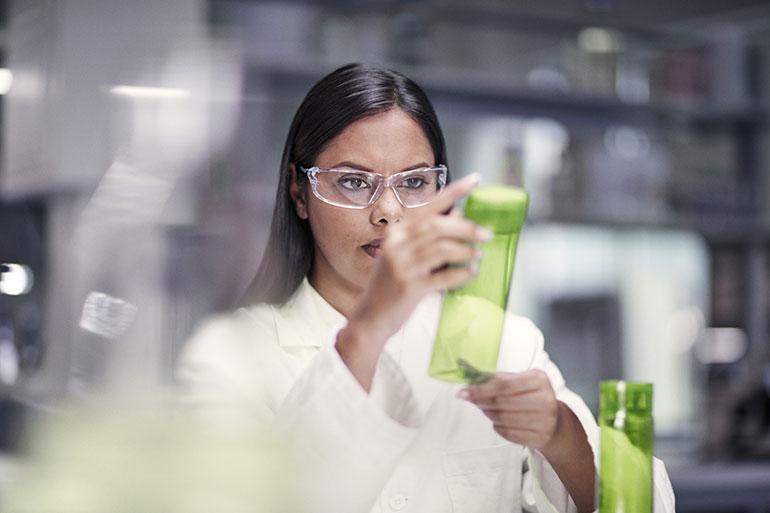 What are the effects of sustainability on logistics, shelf display and labeling (which, in the final analysis, is the most immediate means of establishing contact with the consumer)? Can you give us your point of view on this new deal?
Applying environmental labeling and providing correct instructions for end-of-life management is useful not only for the packaging that reaches consumers' homes, but also and above all for all the materials we see in retail outlets, which represent a huge amount of product to manage. It is certainly important to make an effort to interpret the concepts of eco-design in products, but it is equally important to transmit the results achieved to customers who, by managing packaging correctly, can in turn improve the recycling chain, triggering a virtuous circle of circular economy. It is certain that the management of logistics and the concept of display in the store could still change, breaking the most common patterns: I am sure that our Italian style combined with a sustainable approach will give rise to important examples in the retail sector as well.
Products & packaging that speak of safety and ethics
And after an overview of the strategies for managing the supply chain, which highlights the role of an accelerator of innovation of a major player like L'Oréal, the floor is now open to Stefania Fabiano, General Manager of the ACTIVE COSMETICS Division, who talks about the world of the product, the packaging developed for the various markets and the role in conveying the values of sustainability, positioning, emotional impact on the consumer and ethics of consumption.
Sustainability is a theme whose value is now fully assumed by public opinion: how would you define the relationship between the increased sensitivity of consumers and the role of innovation played by major players such as your company?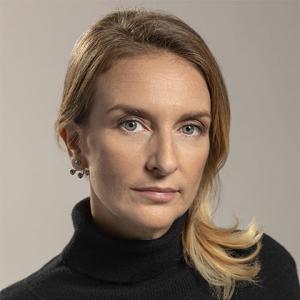 As a global player in beauty, L'Oréal feels it has a leading role in sustainability. We like to "think of ourselves" as pioneers of change and sustainable innovation throughout the supply chain, because we have the task of involving all our stakeholders and helping customers and consumers to make conscious choices, respecting the environment and the entire community.
Sustainability of packaging and product: a principle that, in addition to protecting the environment, extends to respect for the territory, sociality and safety, closing a virtuous circle. What is your vision of new lifestyles and consumption?
Beauty, particularly health beauty, has seen a strong surge in recent years, especially in the skincare category. As the Ipsos Beauty Track also reports, 79% of the world's population is looking for products that are more attentive to the well-being of the person and the planet. Thanks to the support of green sciences and the fair sourcing of raw materials, we pursue the objective of offering dermocosmetic products capable of ensuring well-being but, at the same time, without compromising safety, efficacy and sustainability. We study products to improve the quality of life but in fact we support entire communities that work with us. For example, shea butter is sustainably sourced in Burkina Faso, as part of the L'Oréal Group's largest sustainable sourcing program for over 26,000 women.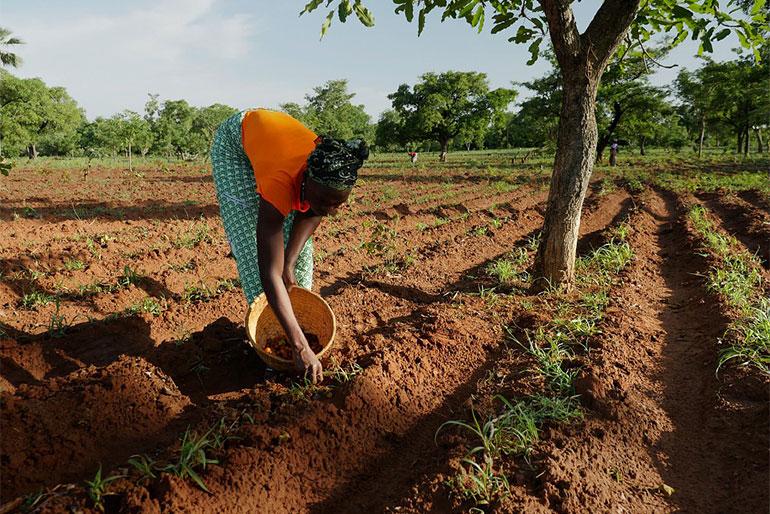 Sustainability of packaging means research into new materials, the study of innovative and "responsible" design, ad hoc communication capable of underlining the characteristics of an evolved and ethical packaging because it is made with less waste of resources and is recyclable.... A useful weapon for marketing?
Certainly, a transparent and coherent communication must be made. However, we can't compromise: effectiveness, safety, integrity of the formulas and pleasantness of use are just as fundamental for a consumer to choose us. L'Oréal Group has a very precise objective for the next ten years, particularly in terms of reducing the use of virgin plastic, a goal that we will obviously reach in stages. La Roche Posay, for example, will use 70% less virgin plastic in 2025, which will save 10,000 tons of material. In addition, starting in early 2021, consumers in more than 10 countries will be able to buy our skincare body care products for the first time in packaging with a high proportion of cardboard. This is La Roche-Posay Lipikar Baume AP+M Body, distributed in a more eco-friendly tube, which is also used in the sun care ranges of Vichy and La Roche Posay itself. The result of a global partnership between L'Oréal and Albéa, a world-class manufacturer of cosmetic packaging, this new generation of tubes has been developed to become the alternative to ordinary cosmetic packaging. Launched for the first time in France last summer for the Anthelios range, the product was awarded by French magazine Cosmetiquemag as one of the best cosmetic innovations of 2020.
In order to assess the environmental benefits of this tube, we conducted a multi-criteria life cycle analysis with Albéa, from which very encouraging results emerged: 200 ml Lipikar tubes have a lower environmental impact than similar packages and, in addition, contain less plastic, which is destined to decrease even further in the near future.
Another material-saving and optimizing decision was the elimination of the "base" for a Skinceuticals serum, a premium professional brand in our portfolio: in one year, globally, we saved 10 tons of plastic.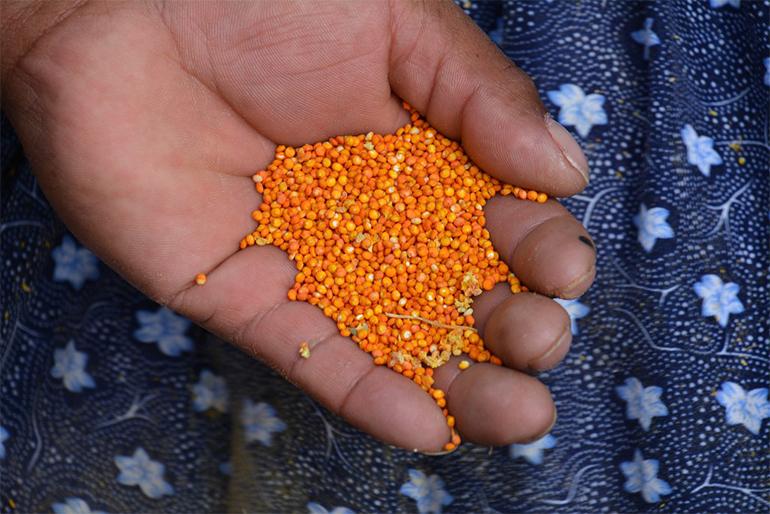 What do you see in the near future?
We will continue in the wake of what, for us at L'Oréal, is now a tradition in terms of sustainability. Suffice it to say that from 2015 to date, the reduction in emissions stands at 78%, involving production and distribution centers. A goal achieved, exceeding 2020 expectations, set at a remarkable -60%, despite a 37% increase in production volume. Next objective, 2030, with three new strategic pillars: transforming ourselves with respect to the limits of the planet, strengthening business ecosystems with a sustainable perspective, facing and solving global challenges by responding to both social and environmental needs.