When a product originates from the combination of innovation, market knowledge and respect for the environment and the community, it's the best possible expression of an idea of sustainability that determines the very way of doing business. This is the case of Contital: Pasquale Pollice, the sales director, tells us about the company's attention towards aspects that impact on its industrial activity and its take-away packaging for foods.
Environmental issues are gaining increasing importance for buyers and consumers, highly interested in production processes and the impact these can have on the surrounding environment. It is not surprising, therefore, that sustainability is a trend of great importance for the entire packaging sector.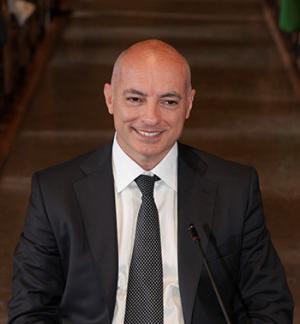 Driven by customers' clear intention to prefer sustainable disposable products, various industrial companies today identify this element as a driving and competitive factor of their business policy.
Contital, the company that has been dealing with food packaging for over thirty years, is one of these, and has been committed for some time to constantly reducing the impacts of its activity and its products on the environment.
Pasquale Pollice, Contital Sales Director, explains to us that attention to sustainability must also go hand-in-hand with the requirements of a reference market, in which food delivery is today a consolidated way of consuming, leading to a growing demand for disposable containers.
What are the sustainable food packaging sales trends in the world of food delivery?
In the last few years, we have seen a strong growth in the volume of sales of containers for take-away foods and food delivery and this trend seems unlikely to change in the short-medium term. Increasingly, the packaging requested not only has to preserve the food from an organoleptic and hygienic point of view, but must also be aesthetically presentable and, above all, sustainable. Attractive, functional and green have now become the watchwords of disposable food products.
What are your best-performing reference products?
Our Smoothwall range of aluminium trays is an ideal solution for food delivery and ready meals. Available in both bare and lacquered versions (white/terracotta), our containers are extra rigid and particularly practical as they are resealable with specific lids in recyclable material, or heat-sealed with special film for modified atmosphere packaging (M.A.P). Besides having an attractive design, the lacquered Smoothwalls guarantee also maximum preservation of acid-based products for a long period.
The line, which includes numerous formats and is produced in different sizes, also includes the Eclipse range of trays in black and gold lacquered trays: characterized by an elegant design for high-end catering, they are 100 percent sustainable and have been conceived for the delivery of exclusive dishes.
You have product ranges conceived specifically for food delivery, therefore, but have you also revised from an eco-design point of view the product lines that have been part of your production for years?
Besides the Smoothwall range, also our Wrinklewall line with a lid is widely used by take-away catering. These containers, in fact, are ideal for takeaways, restaurants and catering, offering formats suitable for all their needs. In view of this, we have revised the design of a number of the most requested containers, ensuring greater resistance with the same thickness. The new mould allows us to offer the market the most used models with a more evolved version and higher performance, without negative impacts on the environment.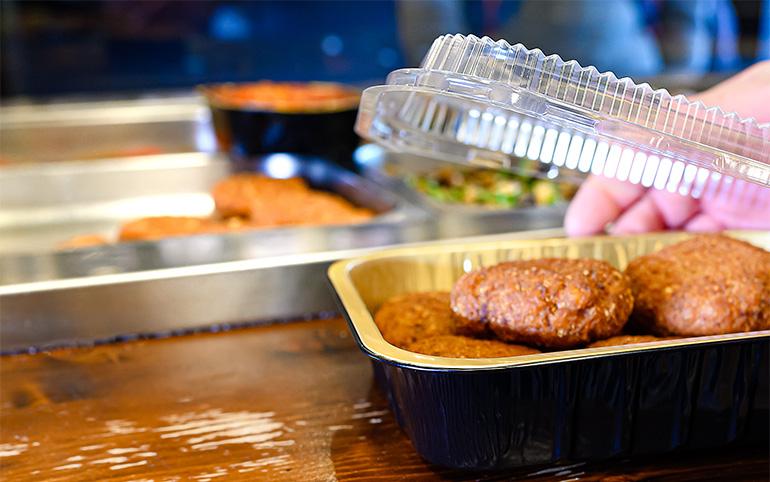 Not only food delivery, therefore, given that aluminium packaging can be a sustainable solution to be used also in other contexts…
Practicality, safety and sustainability underpin the packaging solutions requested also by large-scale retail chains, which are focusing heavily on internal gastronomy departments. "Ready-to-cook" dishes are prepared daily for consumers who, besides doing the shopping, go to supermarkets also to buy already-cooked first or second courses.
Thanks to the different lids with which they can be closed, both the containers in the Smoothwall line and in the Wrinklewall line can be used for ready dishes to be reheated or cooked. And given that they are in aluminium, all the product lines are completely recyclable, guaranteeing both mass retail and consumers efficient packaging solutions that respect the environment.
Your containers are made of aluminium, the company's core business. What advantages does this material offer in the food delivery sector and the packaging sector in general?
Aluminium has various properties not found in all the other materials, which makes it ideal for numerous applications. It's the only material that makes it possible to transport, heat, consume or refrigerate food in the same container. It is also 100 percent and infinitely recyclable; this means that a high percentage of all the aluminium ever produced is still in circulation and could remain so for ever thanks to its use in numerous sectors, from construction to transport; not only packaging, therefore…
Fortunately, awareness of these advantages has been growing over the years, leading to significant sales volumes, also given that aluminium containers are today particularly requested both by professional catering, for the various reference sectors – food delivery, take-away – and by consumers, who consider this material as a sustainable alternative to the many other materials present on the market.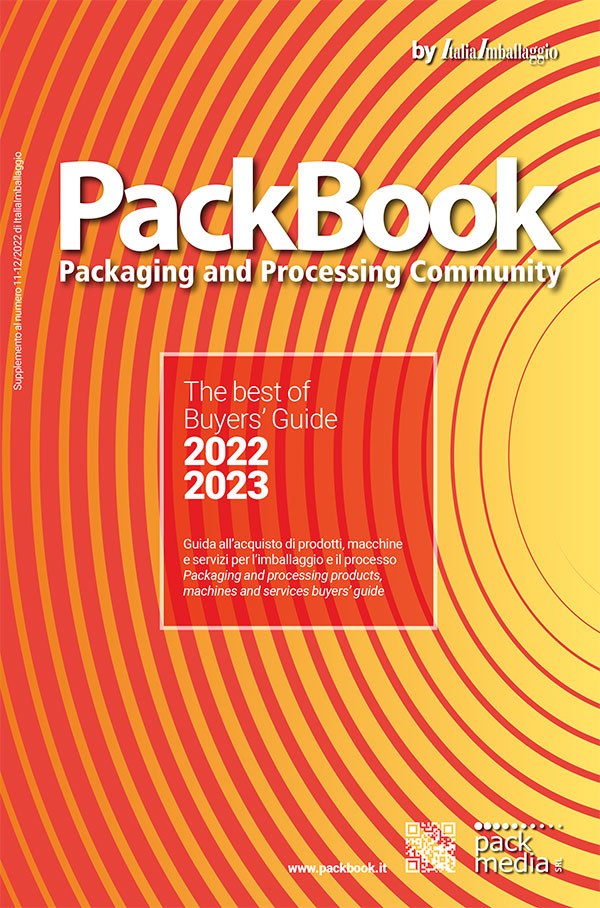 Find out more information about the companies mentioned in this article and published in the Buyers' Guide - PackBook by ItaliaImballaggio