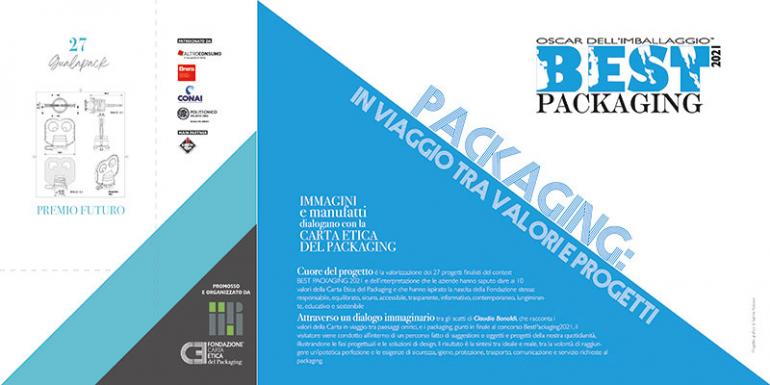 Monthly showcase of packaging solutions to communicate, protect and distribute commonly used products.
The 10 values of the Ethical Packaging Charter have come to life in the solutions of the 27 finalists of the Best Packaging 2021 contest; and with the presentation of the first Ambassadors, the Foundation is making the ideal communicate with the real.
In the dual role of President of the Ethical Packaging Charter Foundation and the Italian Packaging Institute, an impassioned Anna Paola Cavanna was the patroness of the exhibition "Best Packaging 2021, a journey through values and projects", on display in Milan from 4 to 10 September.
The installation, hosted by the Mimmo Scognamiglio Arte Contemporanea Gallery in the Brera Design District during the Fuorisalone, was composed of two complementary entities: the representation of the world of the values of the Ethical Charter of Packaging through the imaginative language of Claudio Bonoldi's stop motion shots and videos, and the real, actual, packaging, finalists of the Istituto Italiano Imballaggio contest.
Organized by Fondazione Carta Etica del Packaging and Istituto Italiano Imballaggio, the exhibition guided the visitor through a constant dialogue between ethics and technological innovation, in a path that represents the synthesis between ideal and real, between the desire to combine the performance of packaging with a new vision of an ethical and sustainable supply chain.
The values of packaging. From the design phases to the technological solutions, the 27 projects on display interpreted the values of the Ethical Charter: responsible, balanced, safe, accessible, transparent, informative, contemporary, forward-looking, educational and sustainable. Among the finalists, also the "Packaging of the Future", which will be awarded a special mention by the jury of experts, called to decree the winners of the contest.
In a dedicated space, emphasis was also placed on the first "Ambassadors" of the Ethical Packaging Charter, signed by Acimga, Cellografica Gerosa, Contital, Corapack, Laminati Cavanna, Pack Media, Warrant Hub and Coop Italia.
"But," Cavanna pointed out, "many others are in the process of being formalized, demonstrating how companies are ready to respond to the new challenges of environmental value. Packaging satisfies a present demand, but today more than ever it must anticipate the future. We have less and less time and more and more variables to consider. Comparing notes and identifying certain lines of action as a community can speed up time and encourage results. I believe that this exhibition is an example of how the supply chain can and actually does dialogue.
For further information on the finalists of the Best Packaging 2021 competition, please refer to the article "Today's "ethical" packaging: the future is already here", published in issue 5/21 of ItaliaImballaggio.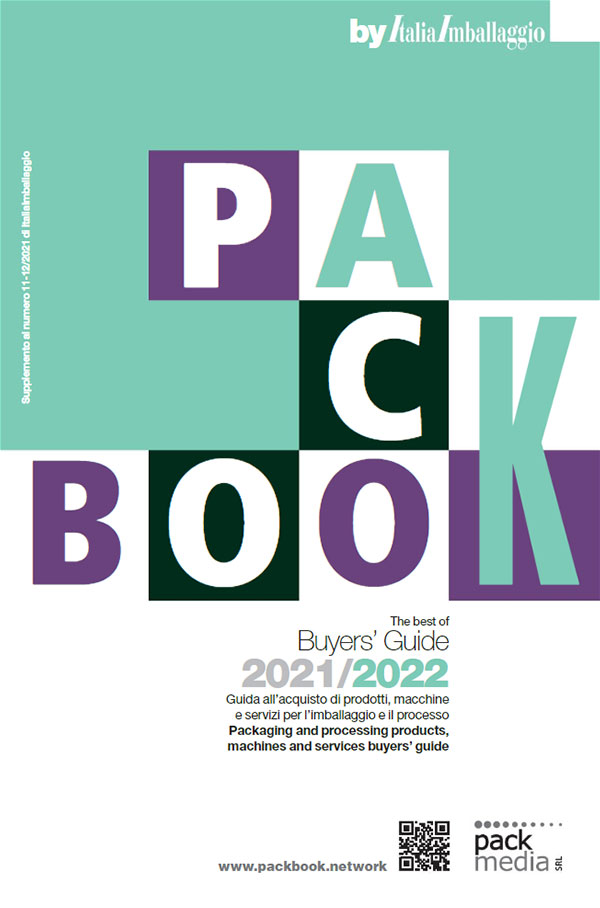 Find out more information about the companies mentioned in this article and published in the Buyers' Guide - PackBook by ItaliaImballaggio
Istituto Italiano Imballaggio