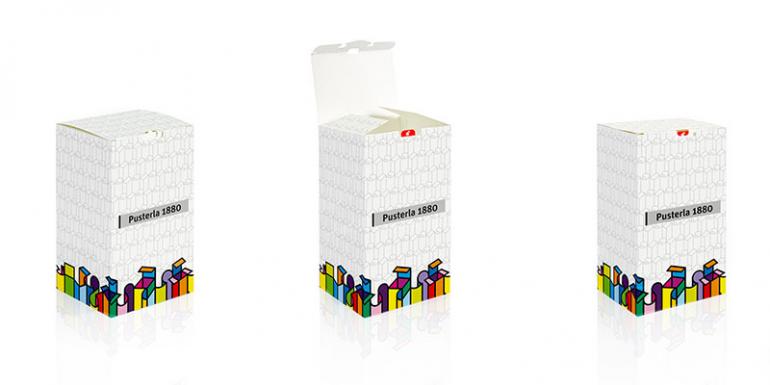 From the collaboration between Pusterla 1880 e IGB Industrie Grafiche Bressan - companies from Lombardy with an international outlook that share a similarity in terms of territory and values - comes a line of boxes with an anti-counterfeiting and anti-shoplifting seal, designed and patented for luxury perfumery and the beauty world in general.  
Borrowing from the experience acquired by IGB in the pharmaceutical sector, where the Tamper Evident Folding Box® seal has long been recognised as a highly effective solution, Pusterla 1880 interprets it in high-end packaging, achieving numerous industrial and environmental objectives.
An integral part of the box, the seal must be torn to open the package and, when it is broken, a highly visible tab appears, clearly and irreversibly showing the attempt to open it without, however, compromising the legibility of the information (graphics, text, variable data).
Adopting this solution therefore makes it unnecessary to cover the secondary packaging with plastic film to protect it from tampering or theft, which not only simplifies the production process, but also makes it more sustainable: in addition to the lower dispersion of plastic in the environment, in this case, the realization of the recyclable cardboard sleeve does not require the use of adhesives or hot glues in the packaging process.
In short, reduction of the materials used, lower energy consumption and lower CO2 emissions during production, simplification of processes, increased productivity: these are the advantages for users (and for the environment).