With turnkey solutions for secondary and end-of-line packaging, Gampack Group leverages innovation, flexibility and sustainability to become a one-stop supplier for the food&beverage, personal care, pharma&cosmetic industries.
Designing, producing and using packaging mindfully means starting with the choice of materials, which must first of all be easily recyclable.
Food & beverage, and in concert with packaging with all the necessary technologies for the industrial and commercial use of products, is among the sectors most involved in this process.
Gampack Group, an Italian manufacturer of secondary and end-of-line packaging machines, born from the strategic union of two historical companies in Piacenza (Gampack and FuturaPack), can be defined as a forerunner in this sense, as it has for years embraced the concept of sustainable packaging as an added value to its production activities.
An example of this are the solutions developed as part of the "Plastic Free World" project, such as the patented Mini-tray cardboard model, an alternative to shrink-wrap packaging that ensures 50% savings in terms of materials, with an advantageous impact on the company's OpEx (OPerating EXpense).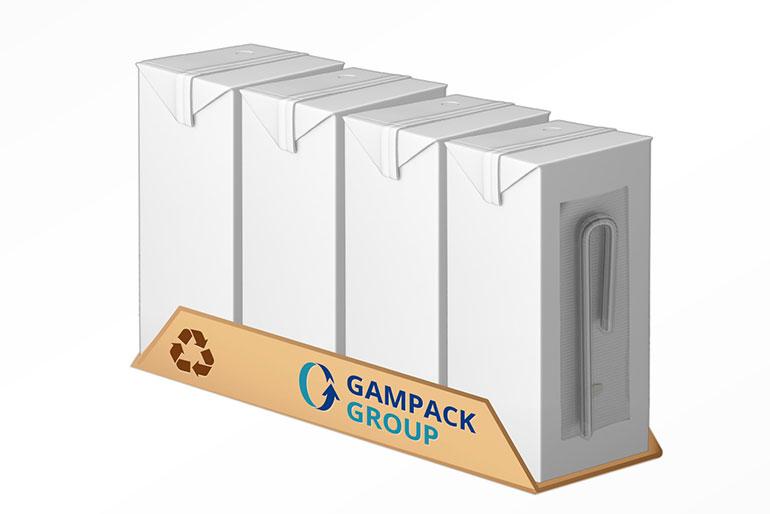 Single interlocutor for excellence
Gampack Group has been active for over 20 years in the design and construction of end-of-line plants and stands out internationally in the secondary and tertiary packaging sector, where it has established itself as a technological partner of excellence in the development of highly innovative solutions.
Starting from the design stages, Gampack manufactures in-house automatic shrinkwrappers and casepackers, both standard and customised versions, based on customer requirements.
In addition to being able to satisfy every automation need, Gampack stands out on the market for the competitive conditions it guarantees, offering machines and systems characterized by an excellent quality/price ratio.
Made by FuturaPack, the latest-generation robotic systems for the end of the line, specifically designed to operate in the food (baby food, pet food, coffee in capsules or bags) or pharmaceutical-cosmetic sectors, are another highlight of the Group's wide production range. 
In both cases, the requirements that make them to all intents and purposes 4.0 plants are implemented by default on products destined for the domestic market.
Among the various strengths of the Group are its ability to act as a unique and specialized interlocutor in automation for various product sectors and the flexibility with which the staff can brilliantly respond to the most complex requests. Last but not least, and of fundamental importance, is the attention paid to the customer through a widespread and efficient after-sales service that makes Gampack Group an example of customer centricity.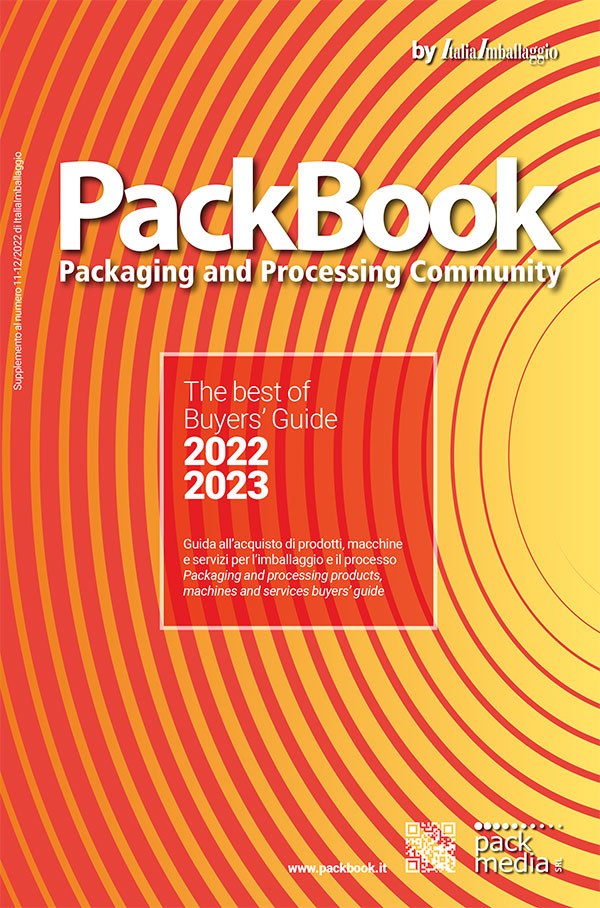 Find out more information about the companies mentioned in this article and published in the Buyers' Guide - PackBook by ItaliaImballaggio