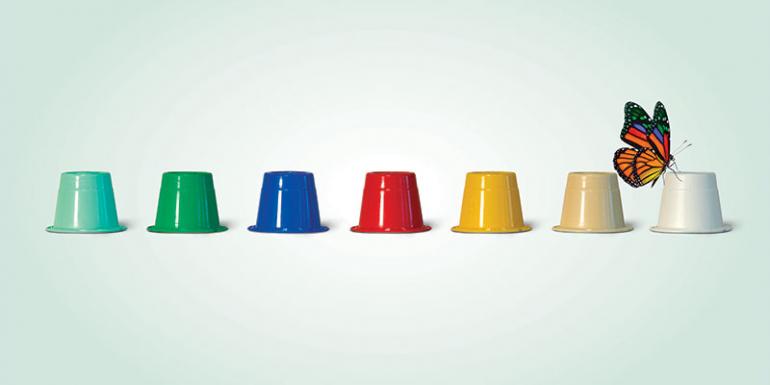 Goglio, a leading company in the flexible packaging sector, has developed a solution that is set to revolutionise the process of coffee packaging in capsules. This all-Italian technology, the first of its kind in the world, enables the capsule to preserve all the aroma of freshly roasted coffee.
A special degassing valve allows the gases naturally emitted by the coffee to escape while preventing oxygen from entering the package. This means that the fresh coffee can be packaged immediately, without having to wait for the degassing process to be completed.
The new Goglio capsule with valve is compatible with the Nespresso® system and is available in a ready-to-cycle version and a 100% compostable version for easy disposal in the organic waste stream. Depending on customer requirements, the valve technology may also be applied to other capsules on the market in the future.
This innovation will reduce the time fresh coffee is stored prior to packaging, maintaining its fragrance and improving quality.