Stretch film 555 NetRoll® REC60 + HandyNet
responsible | safe | accessible | transparent | contemporary | forward-looking
What it is. Manufactured in ultra-thin 9 µm thickness, 555 stretch film is used for manual packaging of goods on pallets as a replacement for traditionally used products in 17 µm thickness. The film is produced using the NetRoll® technology, which eliminates the traditional cardboard tube. It is also produced in the REC60 version, which contains 60% of post-consumer recycled plastic and is certified with the Italian label Plastica Seconda Vita (Second Life Plastic) from separate waste collection, guaranteeing the traceability and the actual recycled content. The HandyNet dispenser has been created, designed and patented by HIPAC, to use NetRoll® reels up to the last metre, in a safe and pleasant way.
Materials. HIPAC stretch film is made of 40% virgin LLDPE and 60% post-consumer recycled LLDPE. The HandyNet dispenser is made of a special polyolefin mix that makes it flexible and easily conformable to the hole of the NetRoll® reels.
Product or target market. The system 555 NetRoll® REC60 + HandyNet is a solution designed for manual wrapping of goods on pallets, especially for the logistics and retail sector.
Design and/or communication. A 'transparent' roll, because it is made of plastic only. The consumer only pays for what he uses and does not need to dispose of the cardboard tube as waste. The HandyNet dispenser can be customised with the consumer's colour and logo.
Technology. Structural technical changes to the extrusion lines have made it possible to produce reels without the cardboard tube directly in line, without rewinding the film in a second process. Careful selection of suppliers and the definition of new extrusion parameters have made it possible to produce an extremely thin film with 60% post-consumer recycled plastic. From the study of materials, field experience and collaboration with suppliers, HandyNet was born: a patented, lightweight and impact-resistant dispenser.
Sustainability. The system 555 NetRoll® REC60 + HandyNet promotes a circular and responsible economy in design, production and use thanks to the innovations it presents in plastic packaging: reducing the application thickness of the film, using post-consumer recycled plastic, eliminating waste and using a reusable dispenser.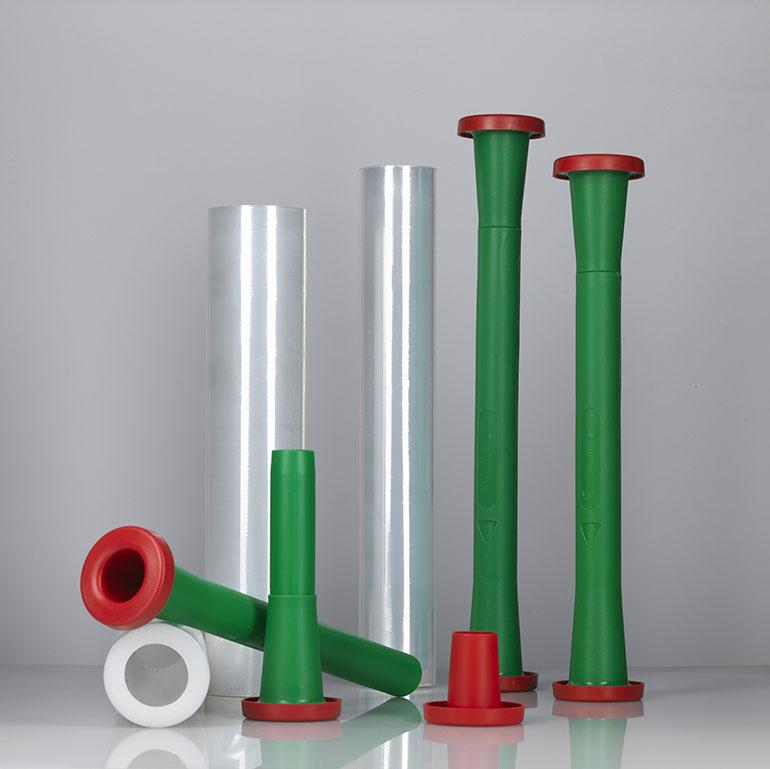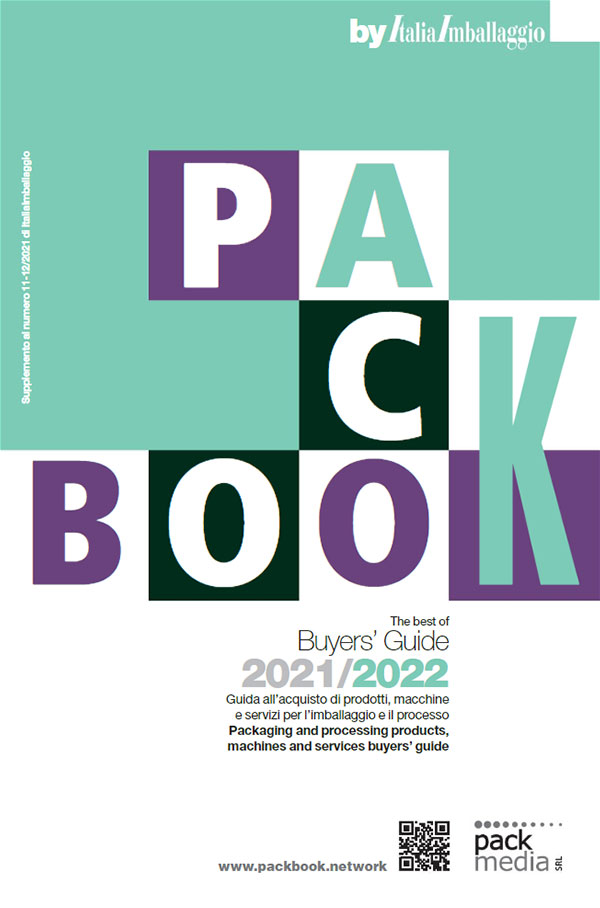 Find out more information about the companies mentioned in this article and published in the Buyers' Guide - PackBook by ItaliaImballaggio