Valmatic will launch innovative sampling for perfumes and skin-care as well as single-dose make-up for creamy products. On show at Cosmopack, together with the PAPERDOSE® range. They both are produced on the new VAL56, an entry-level machine but with a high productivity FFS.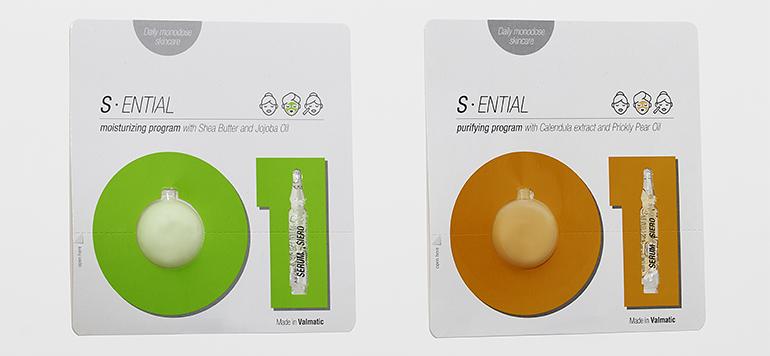 The new thermoformed single-dose products are made on the Form-Fill-Seal lines by Valmatic with a minimum of 50% up to 80% rPET from the recycling of water bottles recovered on the European market; they enclose the elegance of glass but with the practicality and sustainability of rPET.
Easy-open and controlled dosing are just some of the advantages of the single doses proposed by Valmatic; once opened even with one hand thanks to pre-cutting, they can be easily squeezed, allowing the release of dense products such as serums, gels or creams to be calibrated. Transportable in a beauty case without danger of alteration of the contents, and packaged in cards or precious boxes, the vials can be customized from the graphic point of view on the front and on the back, with full background colors of the Pantone range. Always looking for new and appealing shapes, Valmatic offers new solutions in particular to the cosmetic sector, without excluding the possibility of adoption in other market fields.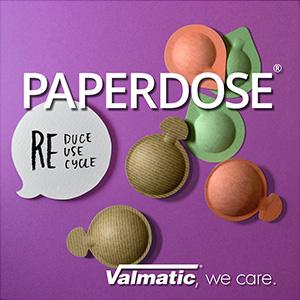 Focus on PAPERDOSE®
To confirm the constant attention paid to environmental sustainability issues, Valmatic has created PAPERDOSE®, a new range of single-dose packages of variable volume from 1 to 50 ml, produced with Aticelca certified recyclable paper from FSC forests. A new 5ml capacity format will be presented at Cosmopack. The single-dose PAPERDOSE®, whose packaging is customizable, can be filled with liquid products, gels, creams and powders. Through the use of recyclable material, the company combines respect for the ecosystem with the needs of sustainability expressed at multiple levels by customers in all sectors, from cosmetics to food, from chemist to pharmaceutical and veterinary. To support the circular economy, Valmatic's PAPERDOSE® can be differentiated directly into the paper.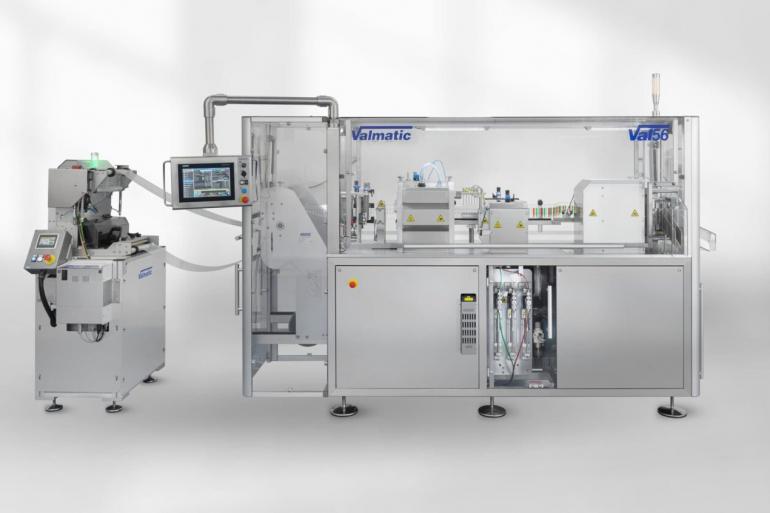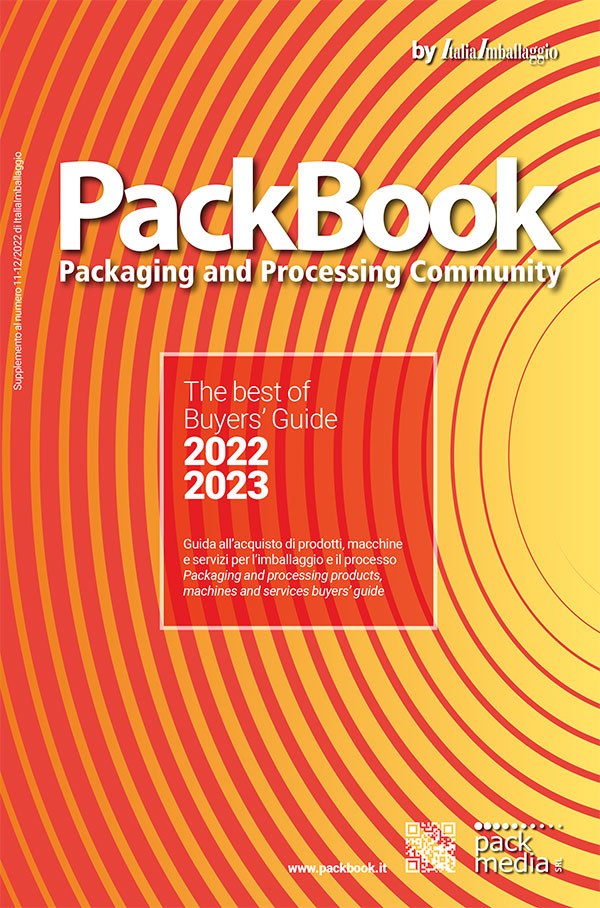 Find out more information about the companies mentioned in this article and published in the Buyers' Guide - PackBook by ItaliaImballaggio