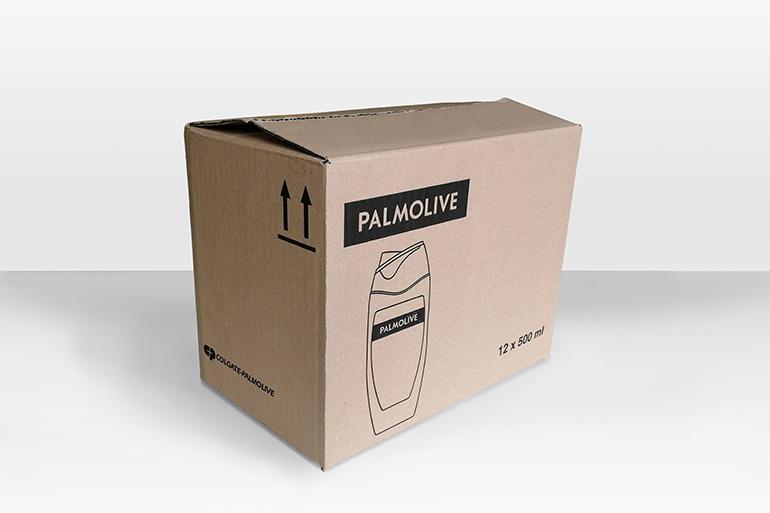 Circular Box
responsible | sustainable
What it is. Circular box is an American case used as secondary packaging for transport of personal care products, born from a BtoB, short-chain circular economy project.
The project's goal is to generate value, while mitigating the risks for the environment, decreasing the supply and exploitation of raw resources and collaborating with local companies, thus reducing toxic emissions in the atmosphere.
Materials. C flute corrugated cardboard, 100% recycled.
Product or target market. Personal care products (12 references, 500 g each).
Design and/or communication. The packaging design is identical to its predecessor, thus allowing the use of the same assembly and tooling. The innovation resides in the optimization of the corrugated cardboard composition, using 100% recycled paper while maintaining the same performance. The previous Swedish virgin-fiber paper has been replaced by one made of paper and cardboard refuse of the same local production chain.
Technology. In a closed and sustainable circular supply chain, a local logistics company picks up paper and cardboard waste from the Colgate-Palmolive plant (involved in the project). This gets delivered to a local paper mill and used to produce paper reels. International Paper, then, uses these to manufacture the corrugated cardboard that will make up Colgate-Palmolive's packaging.
Sustainability. Circular Box is made of 100% FSC certified recycled paper, 35% of which is refuse of the same packing line using the boxes. In fact, refuse is used to manufacture new raw material for use in new packaging within the same production chain. Collaborating on a local scale (companies less than 65 km apart) allows the optimization of logistics, reducing equivalent CO2 emissions by 83% (tool: Emission calculator for greenhouse gases - EcoTransIT World).