Monthly showcase of packaging solutions to communicate, protect and distribute commonly used products.
Powered by Best Packaging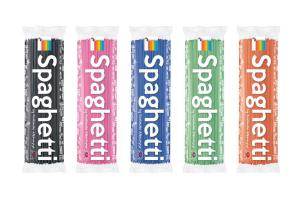 55 colors for pasta
An innovative way of declining superfoods is Rustichella d'Abruzzo's range of Chamhealthy'on pasta. In addition to the already classic spirulina, the noodles are also offered with matcha and ginseng, vegetable charcoal, turmeric and ginger or red fruits.
Five flavors (Matcha & Ginseng, Spirulina Extract, Dragon Fruit & Sea Currant, Vegetable Charcoal, Turmeric & Ginger) and five colors to transform a "simple" plate of pasta into a complete meal rich in imagination, color and healthy properties.
It is no coincidence that the line is called Chamhealthy'on. Revolutionary, unconventional, chameleon-like, but only to the eye, they do not neglect the needs dictated by the palate. Rustichella d'Abruzzo, according to the pasta-making tradition, uses the best durum wheat semolina, bronze dies and slow drying to obtain a genuine, healthy and above all good product.
---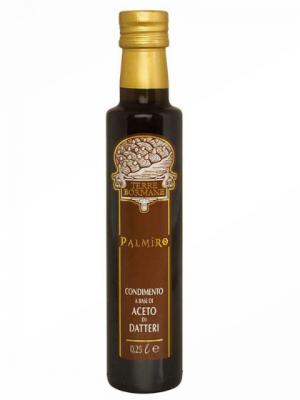 Coming soon date vinegar
New to the Terre Bormane family, Palmiro date vinegar is a rare and natural product that intrigues and conquers even the most difficult palates for its harmonious and balanced notes.
The date juice, once transformed into vinegar, is mixed with a natural date concentrate which enhances its brown color, fresh aroma and dense, opalescent texture. Thanks to storage in small steel barrels, Palmiro maintains the intense and persistent flavor that makes it unique.
Perfect for salads, cooked or raw vegetables, white meats, cured meats, foie gras, soft or aged cheeses, fresh or cooked fruit, yogurt, vanilla, hazelnut and pistachio ice creams and parfaits. An ideal ingredient in the preparation of sweet and sour sauces and, why not, an exotic note in cocktails.
---
Miniature lemons: snacks in cardboard
Lemon Snack, the baby lemon to be eaten with its peel produced by O.P. Ancona (Policoro-Matera), has been given a new look by choosing an original three-fruit box, weighing 125 grams, reminiscent of chocolates.
With graphic design by the Accalaidesign studio of Bari, the new packaging conveys to the consumer a sensation of ready-to-eat convenience and has been made of 100% recyclable and biodegradable cardboard.
The snack lemon, otherwise known as limequat, is a vitamin-rich hybrid citrus fruit 5-6 centimeters long, which derives from a cross between the lime and the oval kumquat (a Chinese mandarin). Its pulp with low acidity and edible peel encourage its consumption as it is, au naturel, making it a "zero waste" product.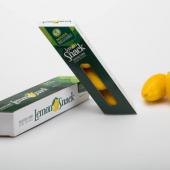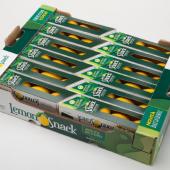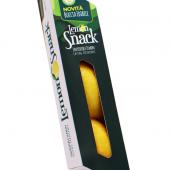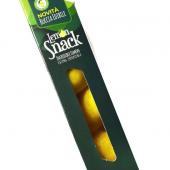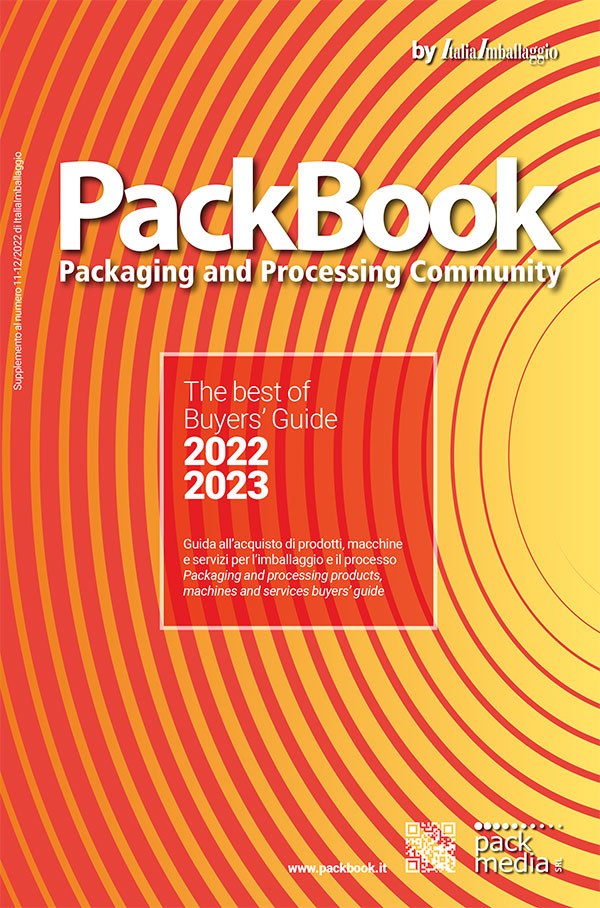 Find out more information about the companies mentioned in this article and published in the Buyers' Guide - PackBook by ItaliaImballaggio
Istituto Italiano Imballaggio