Monthly showcase of packaging solutions to communicate, protect and distribute commonly used products.
Powered by Best Packaging
---
Green effect pigments
Natural resources, the feeling of warmth, receiving energy and the astounding spectrum of natural greens are what inspired Gabriel-Chemie to its CV 23 series. All the subsidiaries of the Gabriel-Chemie Group worked on this CV 23 issue and were given "The Green Task" of analysing new trending colours across Europe and being part of the creative process. The genesis of the annual collections is influenced by socio-economic impulses and colour-trends from other industrial sectors. Every theme is then developed into nine innovative colour-plaques.
Selected effect-pigments are curated to bring this charm and character to life. Deliberate dissonance is created with artificial effect-pigments provoking natural colour impressions. A special highlight is the creation "Mystic Green" - with an oscillating colour spectrum in blue and green tones upon turning the object. Even marble effects are possible to recreate, because just like in nature, all objects differ in nuances. Making plastic objects more individual becomes easier, with the added benefit of more vibrant and rewarding results.

---
Supply chain stories and recipes at your fingertips
La Molisana begins a new dialogue with customers thanks to the Qr code present on the package of every pasta format, with which it's possible to access 1-minute video-recipes conceived specially by the friends of Chef in Camicia. The objective is to reduce the distance between brands and consumers, enriching the purchasing experience and getting closer to the demands of consumers and mass retail. The Web App is a functional and informative tool that, with a click, offers services that range from recipes suggested already in the purchasing phase, to scientific contributions provided through timely and certified information from agronomists, nutritionists and researchers. The formats of the contents range from infographics to video-interviews, which will change every month following the grain cycle, from sowing to harvesting and following thematic threads linked to a narration of the traditions, contaminations and global trends of Made in Italy pasta.
---
The "molecule of pleasure" in cosmetics packaging
With intense and lively designs, the "dopamine beauty" of Quadpack's products apply the psychology of colours to packaging for a sensorial experience, in which the key elements of tonality, texture and fragrance generate wellbeing, and which now "dress" make-up and skincare products. The concept of "dopamine beauty" is transferred to different formats, including tubes, droppers, sticks or airless solutions, involving also the secondary packaging. An international supplier of packaging for cosmetics, Quadpack makes customised designs, digital prints of photographic quality, finishes engraved on wood, hot pressing and metallization with processes applied internally and made in the European plants.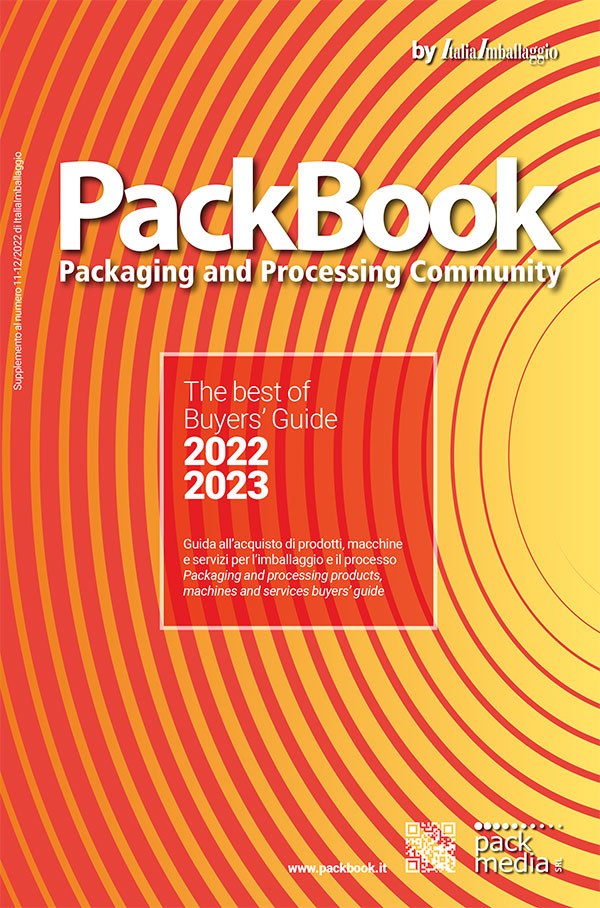 Find out more information about the companies mentioned in this article and published in the Buyers' Guide - PackBook by ItaliaImballaggio
Istituto Italiano Imballaggio