Monthly showcase of packaging solutions to communicate, protect and distribute commonly used products.
Brik for vending
YOGA's green commitment is also making inroads into the vending channel with the new 200 ml Optimum Tetra Crystal® brik. Made of 86% plant-based materials, with more paper, less plastic and aluminum, and a total surface area reduced by 7% thanks to rounded corners that make it easier to grip, it saves 14% of CO2 emissions during the production cycle compared to previous packages. Sold in packs of 24 pieces, the YOGA Optimum range includes six references made exclusively for vending (Pear, Peach, Apricot, Red Orange, ACE, Apple Banana) each of which is characterized by a distinctive color, so as to make the design of the line more lively and attractive..
Refill for shampoo, 100% PP or PE
New eco-refill format with low environmental impact (developed by Arcade Beauty) for Elvive Color Vive shampoo by L'Oréal. It is a 3D single-material pouch with a closure spout, 100% PP or PE, which can then be sent to the respective recovery streams, where collection, sorting and recycling infrastructures are implemented. The refill saves up to 75% of material, compared to two rigid 250 ml shampoo bottles. It is available in a variety of sizes, from 30 ml up to 1 liter; larger capacity pouches feature a reinforcement to maintain the "stand-up" position. The project is part of the L'Oréal Group's global Corporate Social Responsibility policy, whose goal is to offer 100% "ready-to-recycle" products by 2025.
Prize for "anti-waste" recipes
In the International Year of Fruit and Vegetables established by the UN, Valfrutta Fresco is taking the field to educate people about the virtuous management of food resources with the competition "For a better world, no more waste!" in collaboration with FAO and Legambiente. The challenge launched (especially to young consumers) is to create a personal recipe that makes the most of waste and leftovers of fruits and vegetables. From July 15 to November 15, 2021, following the instructions printed on postcards or on the labels of Valfrutta fresh fruit and vegetable packages, it is possible to send anti-waste culinary proposals: the best 200 recipes selected by the jury will be published on Valfruttafresco.it and will receive "Limited edition" prizes.
«With this competition we want to raise awareness among tomorrow's adults - explains the General Manager of Valfrutta Fresco, Stefano Soli - making them understand that sustainability is in their hands and depends on many small daily gestures.

We have chosen a simple and playful language, creating a nice testimonial, the cricket in green livery, accompanied by animals and rural insects. All these elements, illustrated with a colorful and attractive graphic style, in tune with the childhood cartoons, will be the protagonists of T-shirts and gadgets».
Even without sending any recipe but by entering the code on the postcard you can win 10 IMETEC extractors up for grabs, to fill up on fruit and vegetables, with the commitment not to waste any.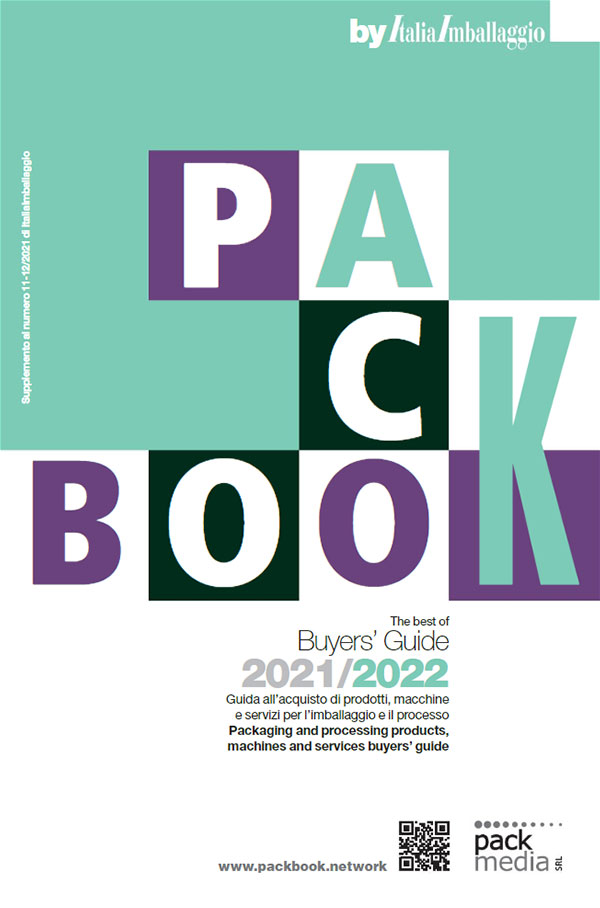 Find out more information about the companies mentioned in this article and published in the Buyers' Guide - PackBook by ItaliaImballaggio
Istituto Italiano Imballaggio